On this page:
Offer Package Considerations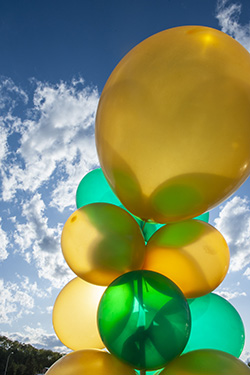 Below are some helpful steps hiring departments can take before, during, and after extending an offer:
Discuss our total compensation offer as a complete package and then breakdown various elements
Outline the salary offer and address any external market factors and internal equity as needed
Know in advance of any room to negotiate. For questions on salary negotiations, contact HR Compensation at x2723.
Outline WSU benefits

You may direct the top candidate to the Human Resources benefits webpage
Benefits to highlight include medical, specifically HDHP with HSA contributions, retirement, and vacation
As relevant, promote that we have the mandatory retirement, but also offer two supplemental options (403b and 457 plans).
Share tuition remission benefit and any pertinent professional development or training available
If requested, be prepared to highlight family-friendly offerings, such as dual-career program, child care, lactation space, flexible work arrangements, adoption assistance
Other faculty-related items, such as a sabbatical, start-up packages, etc.

Relocation; mostly used for faculty and professional level positions

Wright State's practice is to offer no more than 10% of the salary
Check with your Dean/VP if they approve a relocation offer
For other policy elements, please see expenditures policy on University Policy.

Temporary housing

Extended Stay on Colonel Glenn Highway is an option
Contact your Business Manager and Dean/VP for further guidance.
 Wright State's mandatory retirement is a competitive advantage. Given the employer provides 14% towards the retirement plan minus any mitigating rate factor for ARP.
 
Template Offer Letters
Unclassified Offer Letters
Unclassified Hourly Offer Letters