Degrees & Programs Search
Wright State offers 160 undergraduate degree programs and 155 graduate degree options. Type in some keywords and you'll see we have a program that works for you.
Why Wright State?
Named for Ohio's world-famous Wright brothers, Wright State University offers a unique blend of access, affordability, and innovation.
The People of Wright State
Student Profile
Wright State student Bri Chan combines her passion for dance and biomedical engineering into a unique college experience.
Student Profile
Wright State engineering student Jacob Jadischke overcomes obstacles, makes dreams take flight
Wright State's College of Engineering and Computer Science gives Ph.D. student Jacob Jadischke opportunities to conduct research at the Air Force Research Laboratory.
Student Profile
Drew Sprenkel, an 18-year-old junior neuroscience major, benefits from mentorship with Wright State President Sue Edwards.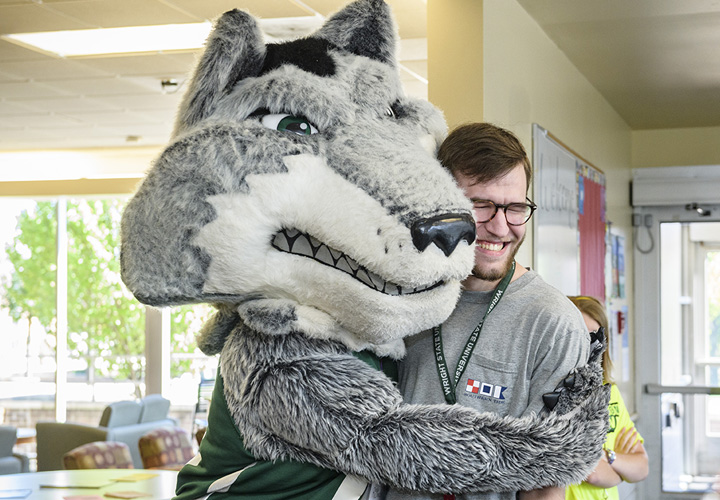 The Wright Guarantee Tuition Program
You can know what college will cost for the next four years—and we'll guarantee it. The Wright Guarantee Tuition Program guarantees the same annual cost of tuition, housing, and dining over a four-year college career for new incoming, in-state, degree-seeking undergraduate students. Apply today and lock in one of the lowest tuition rates among Ohio's four-year state universities.

Explore Dayton
Dayton's vibrant downtown and its shops, restaurants, and sports venues are surrounded by a diverse metropolitan area of almost a million residents. Those who live in the Dayton area enjoy an affordable cost of living and housing as well as a rich quality of life that includes outdoor recreation, performing arts and other cultural amenities, professional and college sports, historical landmarks, and almost endless shopping and dining options.
University Events
Wednesday, June 7, 2023,

10 am

to

Noon
WSURA Office, 328 Fawcett Hall
Wednesday, June 7, 2023,

Noon

to

1 pm
Thursday, June 8, 2023,

Noon

to

1 pm
University News
The Summer Partnership Institute and Summer Equity Institute include 20 education-focused learning opportunities.
Noah Schroeder, professor of educational technology and instructional design, will receive a grant to design AI-driven pedagogical agents to help support students' noncognitive skills.