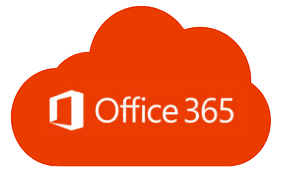 Microsoft Office 365 is a web-based version of Microsoft's Office suite of enterprise-grade applications. Office 365 is available to users through the cloud and includes Wright State's official email and calendar service, Office 365 Sites for collaboration, Skype for unified communications, and a suite of Office Web Apps like Word and Excel.
Note: CaTS is the service owner for Microsoft Office 365, however applications and services reside on Microsoft network servers. Frequent additions and changes to these applications and services are rolled out by Microsoft, and may not appear at the same time for all University members due to the time it takes for cloud-based changes to appear in individual accounts. For an overview of when changes will be made, visit the Office 365 Roadmap.
On this page:
---
Office 365 Services
---
Install Microsoft Pro Plus
Use the button below to install Microsoft Office on your computer, tablet, or mobile device.
Important Notes:
When installing this software, use your Wright State Office 365 email address and password. For account assistance, visit the WSU Accounts page.
This process should ONLY be used for personal computers and devices.
For university-owned computers, see the Software Center website or contact the CaTS Help Desk.
Download Instructions
Login to portal.office.com
Click the Install Office 2016 link in the top right hand corner
---
Office 365 Mobile Apps
Apps are available for iOS, Android, and Windows devices. Find download and installation information on Microsoft's Office 365 Mobile Setup Guide.
---
Hoonuit Tutorials
Note: Login with you campus 'w' number to view the following videos in Hoonuit.
---
Office 365 Updates
New dates for CaTS technical training are now available!
CaTS is excited to announce the launch of our new Technical Training Program, coming May 2017! This program is designed to help Wright State faculty and staff enhance their computer skills, gain valuable new ones, and expand their productivity at work.
Due to the increasing demand for faculty and staff to transfer and share files to outside organizations, CaTS is activating the feature to share Microsoft OneDrive for Business files with users outside of Wright State.
This feature was not previously enabled due to security concerns. Though OneDrive for Business is considered secure cloud storage, compliance requirements covering sensitive data require the university to maintain access control over certain data types, and therefore cannot be stored outside of centrally managed storage and systems.