After January 31, 2020, your Clutter folder for your Office 365 Wright State email account will no longer be available. 
Focused Inbox will replace Clutter and is now available to all Office 365 customers. Focused Inbox helps you focus on the emails that matter most to you. It separates your inbox into two tabs - 'Focused' and 'Other'. Emails you need to act on right away are in the Focused tab, while the rest will be filtered to Other. You can switch between tabs at any time to access your emails. 
Enabling Focused Inbox in Office 365
Log in to Office 365 at outlook.wright.edu
Click on the gear icon in the top righthand corner
Click on the toggle button for 'Focused Inbox'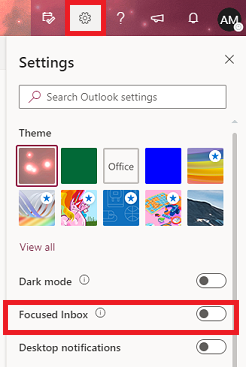 This will enable Focused Inbox. You can switch between your Focused Inbox and Other folder by selecting the tabs for either folder: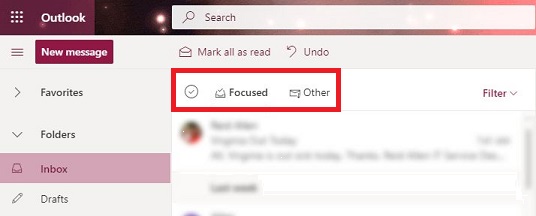 For more information about the change to Focused Inbox, visit https://techcommunity.microsoft.com/t5/Outlook-Blog/Focused-Inbox-no-more-Clutter/ba-p/389791. If you have any questions, including how to turn Focused Inbox on, contact the CaTS Help Desk at (937) 775-4827 or email helpdesk@wright.edu.