What is Casper?
Casper is a software program on the Mac that allows for delivery of Mac software over the Wright State Network. Casper is similar to Software Center, except that you must first install and enroll before you can use Casper.
Casper allows for self-service software installations.
Casper allows CaTS to report usage of software to optimize licensing costs.
Mac users: Casper is now available for university-owned computers. Below are instructions for installing Casper on your machine and enrolling in the program. 
Windows users: Software Center is available on university-owned computers connected to the Wright State domain. Visit the Software Center page for more information. 
On this page:
---
Available Software
Below is a list of all available software through Casper. For a complete list of all software available for University purposes, visit the University Software page.
Acrobat Professional
After Effects
Animate & Mobile Device
Audition
Bridge
Camtasia
Cisco AnyConnect Secure Mobility
Dreamweaver
Edge Animate
Extendscript Toolkit
Extension Manager
Fireworks CS6
FlashBuilder
Fuse
Gaming SDK
Illustrator CC
InCopy
InDesign
Lightroom
Mathematica
MatLab
Media Encoder
Microsoft Office 2016
Muse
Packaging
Photoshop
Prelude
Premiere Pro
Scout
SpeedGrade
SPSS 24
---
Installing Casper
Open Safari and visit https://casper.wright.edu/enroll.
Login with your campus 'w' username and password.
Click Log in.

Click Download to download the Casper install file. Note: As of now, the download screen doesn't disappear once you've downloaded the install file. Once you've located the file on your computer, you can safely close Safari.
Look for the file QuickAdd.pkg on your desktop or in your Downloads folder.
Right click on the QuickAdd.pkg and select Open.
Click Open on the security prompt.
Note: If you get a popup saying "QuickAdd.pkg" can't be opened because it is from an unidentified developor, click on the Apple icon in the top lefthand corner and select System Preferences. Go to your Security & Privacy settings in your and select Open Anyway.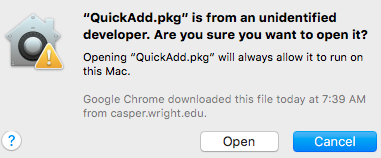 Click Continue on the Welcome screen.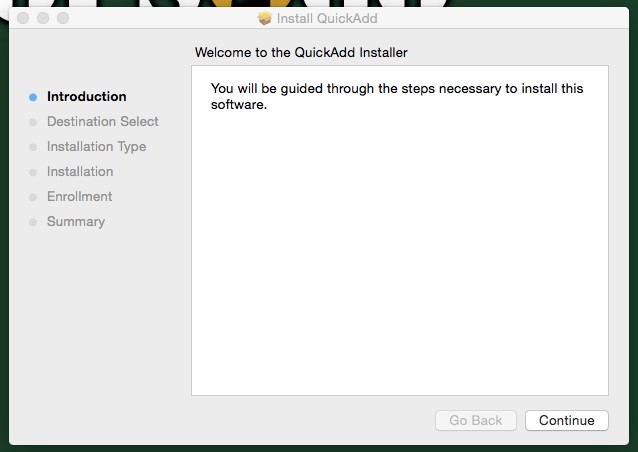 Click Continue to install on the Macintosh HD disk.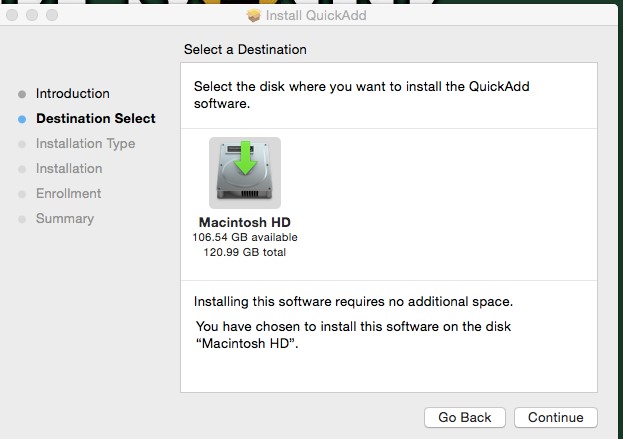 Click Install.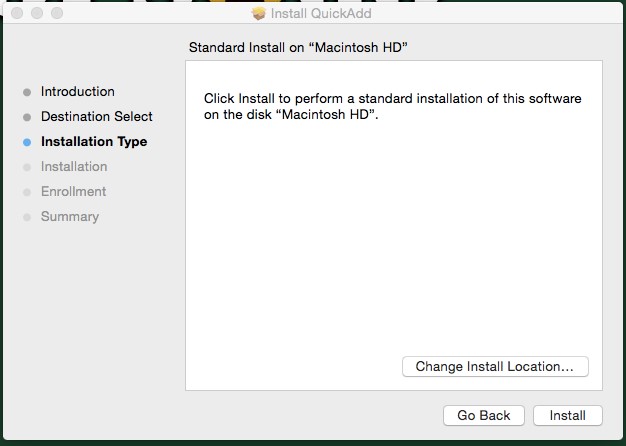 On the Enrollment screen, enter the credentials used to log in to your workstation and click Continue. Please wait while the system enrolls your account.
Note: If you are unable to log in, contact the CaTS Help Desk at (937) 775-4287.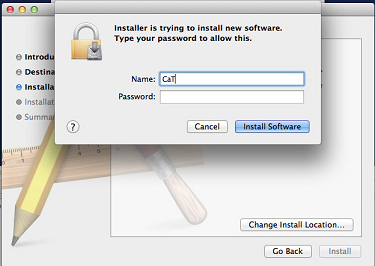 Click Close on the Installation is Successful screen.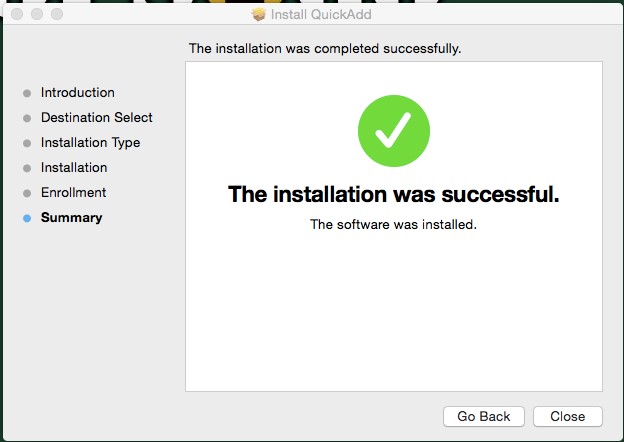 ---
Self Service
Open your Applications folder.
Click on the Self Service icon.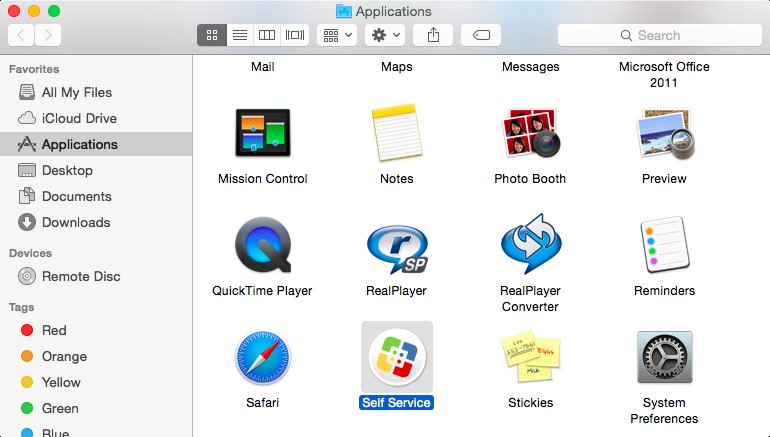 Login with your campus "w" username and password. 
---
Installing Software
Open Casper and login with your campus "w" username and password. 
Select the software you want to install. Click Install on the pop-up screen.
The software will automatically begin installing. You can check the progress of the installation at the top of the Self-Service screen.