University Park Apartments are furnished co-ed four bedroom and two bathroom apartments. Students who have lived in housing for two semesters, transfer students, continuing sophomore students, or students at least 21 years old are eligible. Meal plans are optional.
Amenities
Kitchen, living and dining rooms, and bedrooms
All utilities included
Two bathrooms in each apartment
Washer and dryer in unit
High speed internet and cable TV access
Air conditioning
Grills
Costs & Agreements
Agreement: Two semesters (academic year)
Quad A
Students per bedroom: 1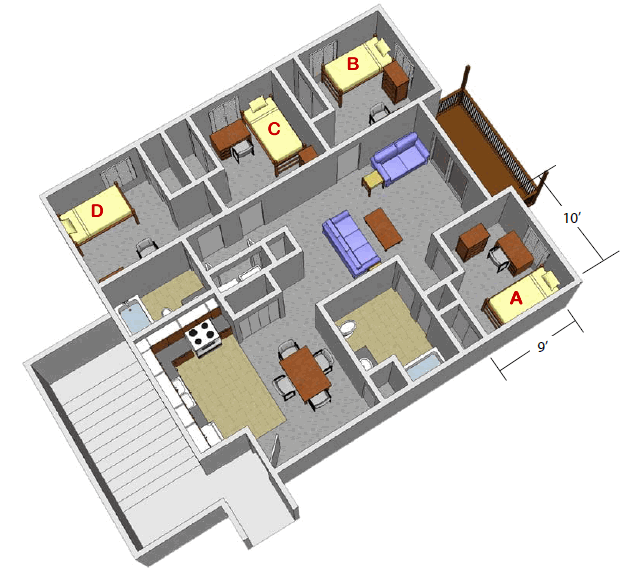 Quad B, C, D
Students per bedroom: 1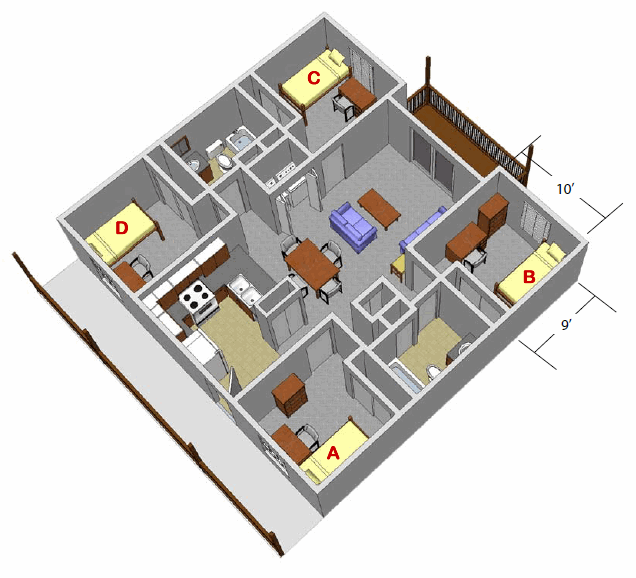 Quad E
Students per bedroom: 1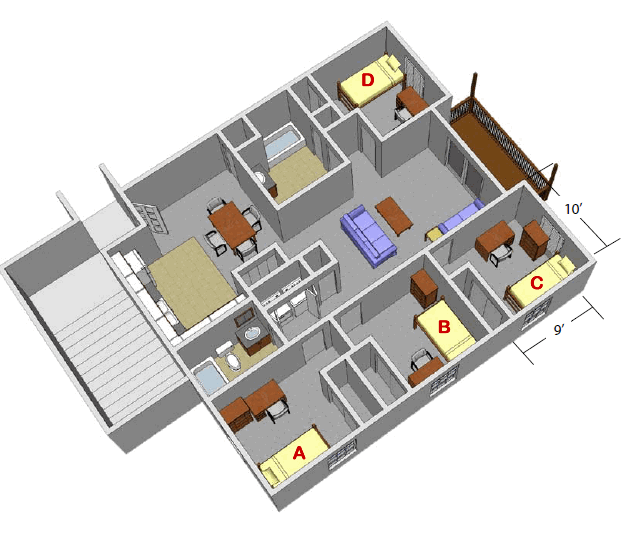 Standard Features
Resident Assistant (RA) in each apartment building - An RA is a person who's been specially selected and trained to assist you in your adjustment to college, be a support for you, help you with conflicts, provide educational opportunities and social activities, and be a resource.
Community Council - Get involved in planning activities for your community and in residential governance.
Building Standards - Your building decides how you'll treat each other and hold each other accountable for the standards you set.
Social Activities - Many of these are planned so you can take some time to get to know your fellow community members in between all that studying!
Address
[Student Name]
[Building Number] Zink Road [Apt Number]
Fairborn, OH 45324