Welcome Future Residents
New and Current Residents
We look forward to welcoming you as part of the Wright State residential family. Enjoy the convenience of living close to your classes, rest comfortably in our safe and spacious accommodations, and get the full campus experience as you create unforgettable memories and lifelong friendships. Apply now to #liveWright at Wright State University.
Looking for information on housing at the Wright State University-Lake Campus? Visit Lake Campus Housing.
WHY #LIVEWRIGHT?
Affordable
Choose to live in one of the most affordable university campus housing communities in the state.
Spacious
Don't cramp your style…or your living space. 
Convenient
Go ahead and hit that snooze button one more time—you can roll out of bed and stroll to class.
Fair
You will not be locked into a contract beyond the academic year or if you are no longer a Wright State student.
Community
Create a chosen family of close friends and forge relationships to last a lifetime.
Options
From your number of roommates, to meals, to bringing your car, you get to call the shots!
Inclusive
With students from across the globe and of all abilities and identities, you'll experience diversity of thought, culture, and expression.
Green
Save some green by not needing to commute, and enjoy our forested campus and wildlife.
MEET THE RESIDENT ASSISTANTS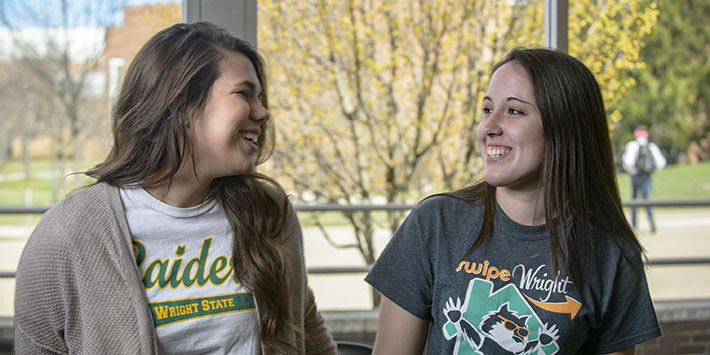 Learn what a resident assistant is and why they love Wright State University.
Find out how to become a resident assistant (Current Students).