Community Directors and Resident Assistants
\
Meet the 2023–24 Community Directors and Resident Assistants
We employ full-time university staff and numerous students to meet the needs of all our campus residents. Representing each housing community is a full-time staff member called a community director who works with each floor's or unit's resident assistant (R.A.). This team approach provides residents with the help, encouragement, and support they need to ensure the best of campus housing.
Residence Halls
Hamilton Hall and Forest Lane
Community Director: Leslie Yetter
Forest Lane Resident Assistants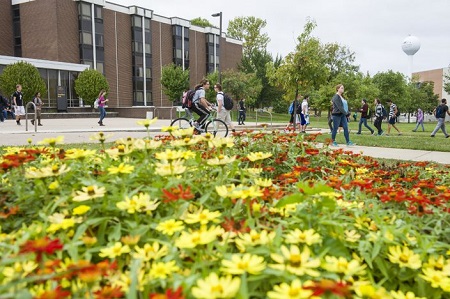 Hamilton Hall Resident Assistants
Hamilton Hall West
Hamilton Hall South
Honors Community
Community Director: Ruth Hammond
Resident Assistants
Honors East
Honors North
Honors West
The Woods
Team Hawthorn, Oak, Boston & Laurel

Community Director: Allison Zelinskas
Resident Assistants
Hawthorn Hall
Oak Hall
Boston Hall
Laurel Hall
Team Cedar, Hickory, Maple, Pine)

Community Director: Bri Ferba
Cedar Hall
Hickory Hall
Maple Hall
Pine Hall
College Park Apartments
Community Director: Jeremy Miller
Resident Assistants
University Park Apartments
Community Director: Jeremy Miller
Resident Assistants
The Village Apartments
Assistant Community Director: Morgan Robertson
---
Residential Academic Ambassadors (RAA)
RAAs
Hamilton: Nathan Sheriff
Honors: Ben Kressbach
Honors: Diana Johnson
Woods: Katy Seas
Woods: Joey Marano
RAA Responsibilities
Residential Academic Ambassadors (RAA) live in Hamilton, Honors, and the Woods. They hold office hours and study tables for residential students to access one on one academic support, group study sessions, and host fun events right where you live! Residential Academic Ambassadors create programs and academic initiatives that align with Residence Life programmatic goals as well as the goals of collaborating Colleges. This includes bulletin boards, virtual content, community programming, and other initiatives related to each RAA academic focus as well as general student success. The RAA works with Resident Assistants (RAs) and Residential Organizations to provide opportunities for collaboration.  RAAs also hold weekly office hours and study tables (5 hours) in your assigned community office/lounge, advertising so students can stop by for help 1-1 or in a group setting. Finally, RAAs hold review sessions during mid-terms, finals week, and as needed.
RAA Office Hours & Support
​​​​​​Each RAA offers weekly officer hours to support residential students. RAA Office Hours (Updated Weekly)
RAAs can support you with reviewing papers, practicing presentations, test prep, creating a time management system, preparing to register for classes, setting academic goals, and more! Stop by their office hours or email to set up a one on one time today!