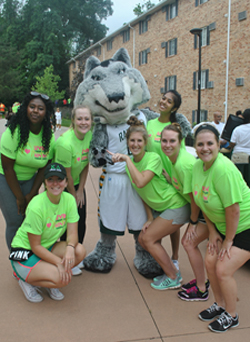 The Gateway Program offered by Wright State University and Clark State Community College provides students a unique opportunity to complete a bachelor's degree. Students enrolled in this program will receive support from both schools to ensure a seamless transition from Clark State to Wright State. Students receive joint advising, have the opportunity to live on Wright State's campus, can utilize Wright State facilities, and may qualify for a special partnership scholarship.
How to Apply
Complete the Application/Agreement form
Complete and sign the Checklist
Mail, fax or email your completed Application and signed Checklist
Wait for approval
Once approved, by $150.00 prepayment (check, credit card or money order)
The Pre-Approvement form does NOT guarantee housing for the student. This form is to determine if the student qualifies for housing.