Tunnel Fitness Walking Routes

On this page:
About Fitness Walking
Fitness walking is one of the safest and most effective forms of aerobic exercise. Fitness walking can improve heart health, help you to maintain a healthy weight and can boost mood. Learn more about the benefits of fitness walking (PDF). The campus tunnel system is a great resource for fitness walking on campus all year long!
Campus Tunnel Maps
All Tunnel Fitness Walking Routes (PDF)
Route 1 (0.64 miles)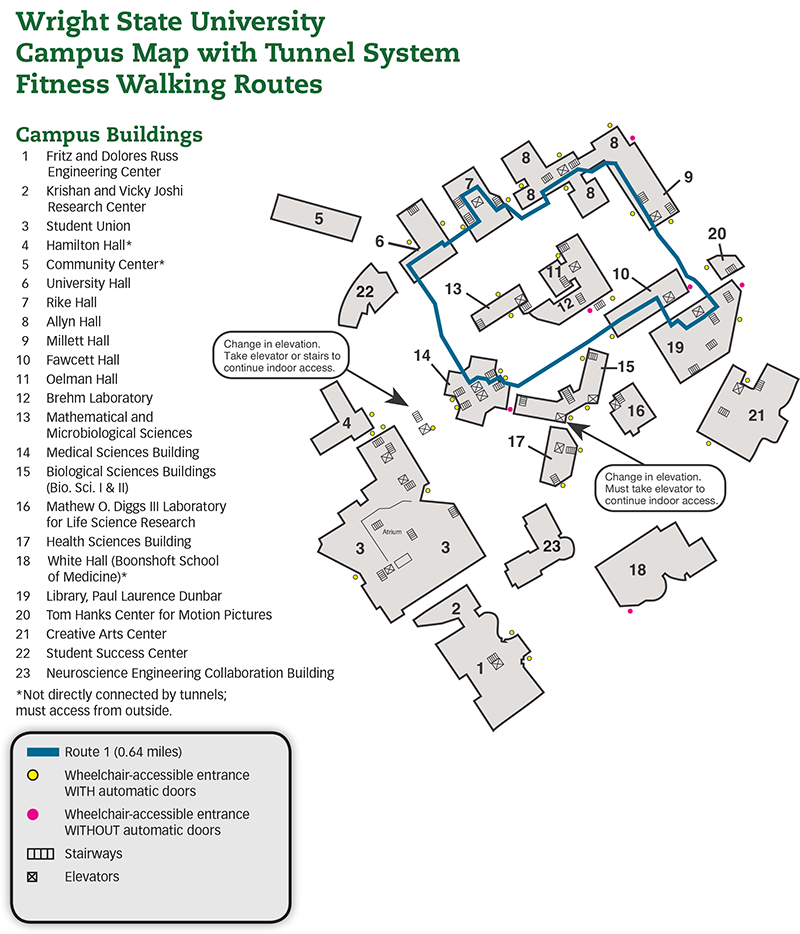 ---
Route 2 (0.45 miles)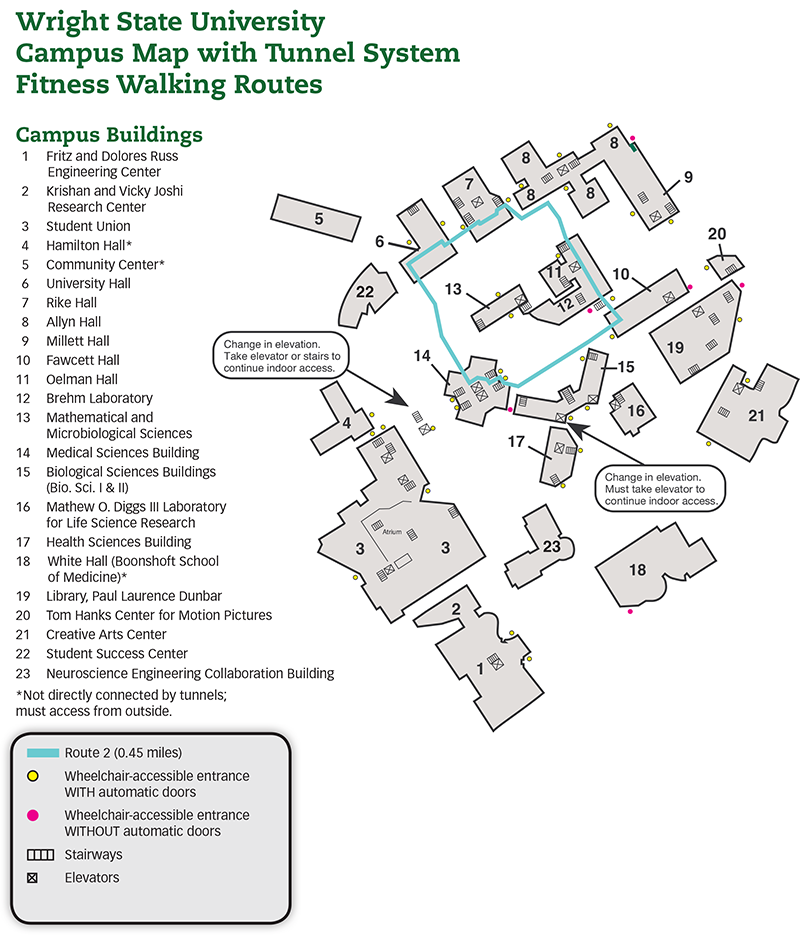 ---
Route 3 (0.36 miles)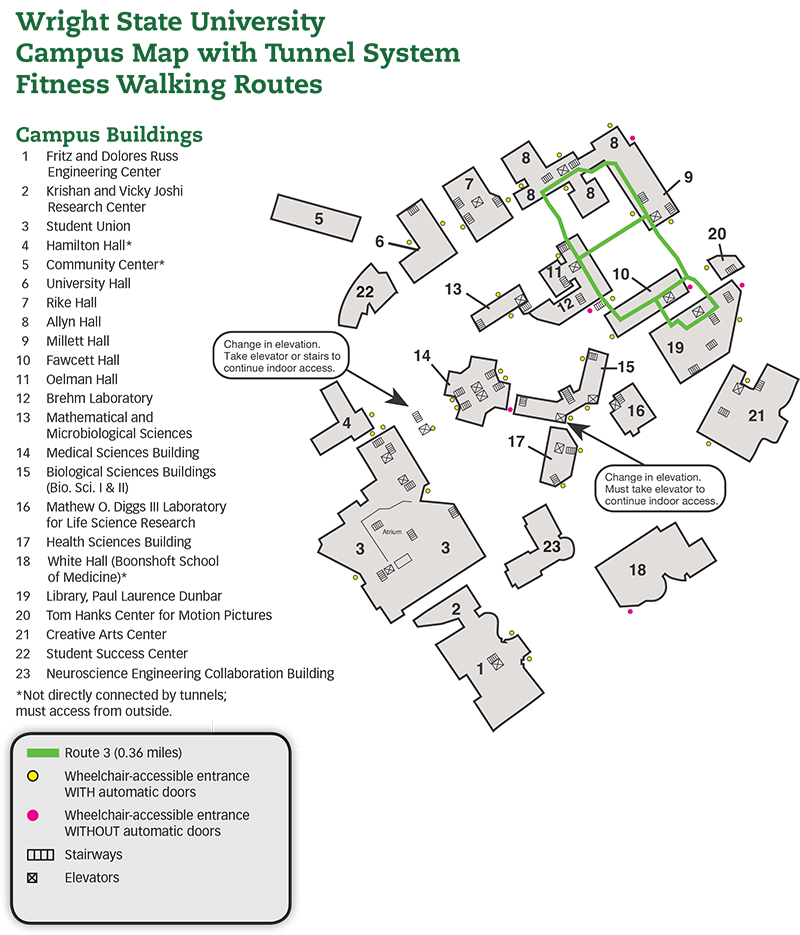 ---
Route 4 (0.22 miles)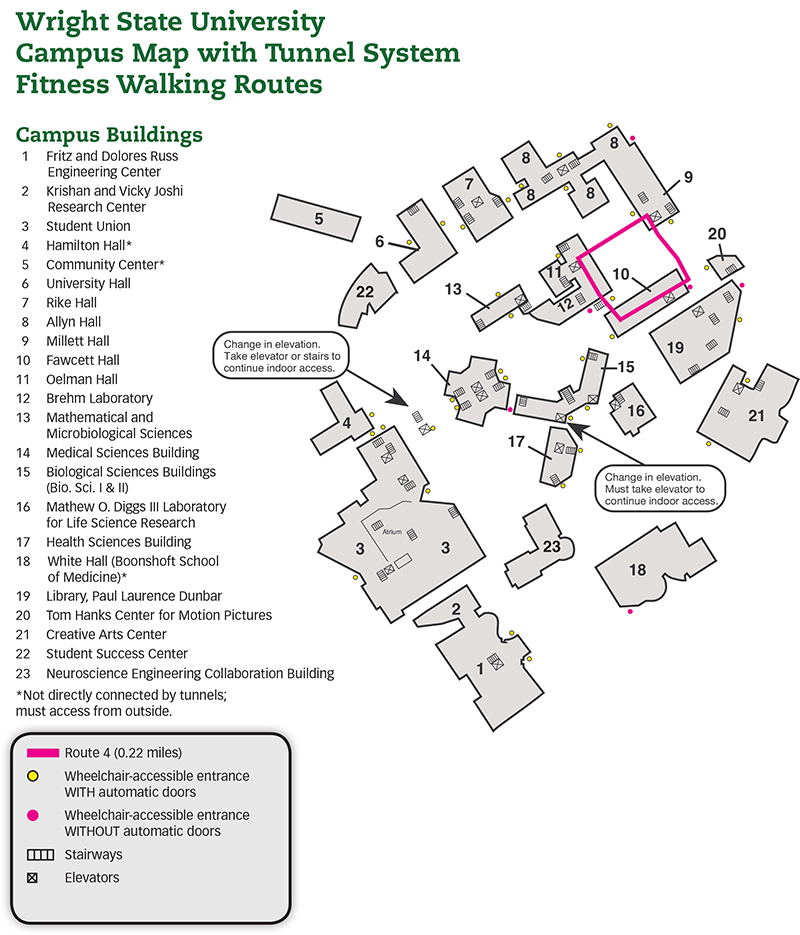 ---
Route 5 (0.19 miles)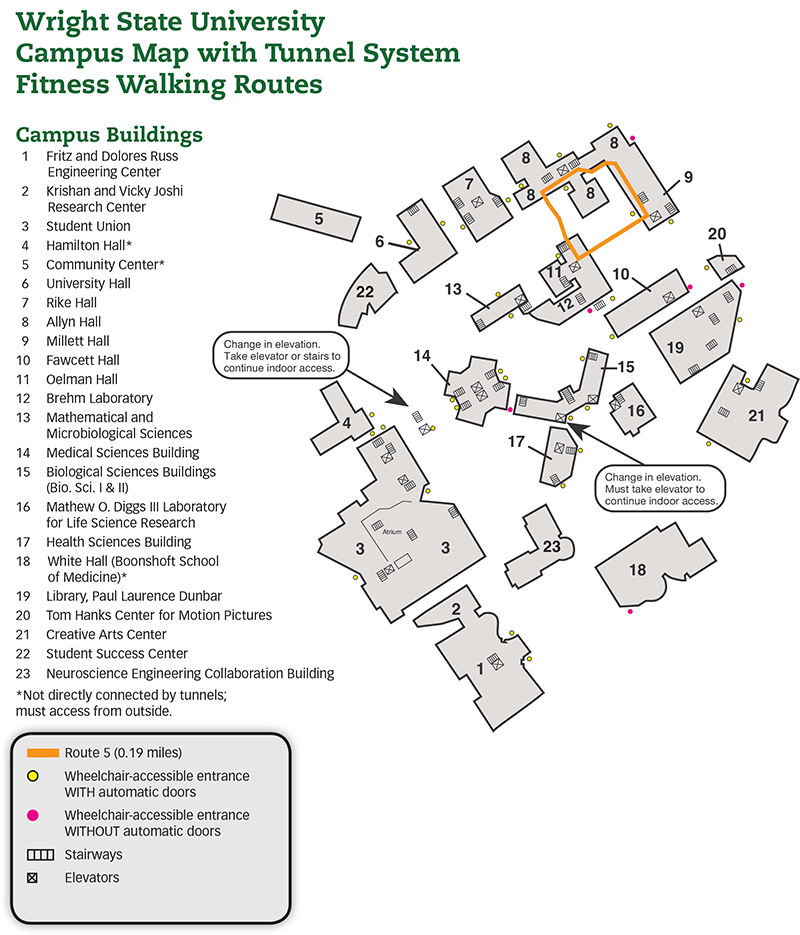 ---
Route 6 (0.51 miles)