WSURA Dinner & Harness Racing at Dayton Hollywood Racino/Casino
Thursday, October 10, 2019,

5:30 pm

to

9 pm
Dayton Hollywood Racino/Casino, 4701 Wagner Ford Road
The Wright State University Retirees Association presents:
Dinner & Harness Racing at Dayton Hollywood Racino/Casino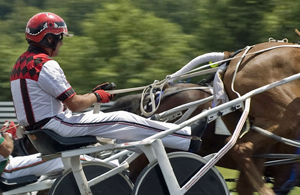 Date: Thursday, October 10, 2019
Time: 5:30 p.m. (order dinner from a selected menu)
Please note: A change this year when paying for dinner and drinks — only one bill will be given, so bring cash!
Harness Racing:  Begins around 6 p.m.
Location: Dayton Hollywood Racino/Casino, 4701 Wagner Ford Road (at Needmore Road), 2nd Level in the Sky Box Sports Bar — reserved seating.
RSVP: By Sunday, October 6, 2019. Email: mary.gromosiak@wright.edu or call: 937.974.4010
Log in
to submit a correction for this event (subject to moderation).