Visits, Events, and Open Houses

Warm, safe, and relaxed are the words Wright State students use to describe our campus vibe. Come and visit campus to experience it for yourself! You can also meet with the Transfer team about your transfer credits, possible majors, and scholarships.
For your convenience, you can choose from virtual and in-person campus tours and transfer admission appointments.

We are happy to meet with you to answer your questions and support you through the transfer process. Sign up for in-person, virtual, or phone appointments with the Transfer Team.
Sign up for an in-person appointment with Wright State's transfer team at Sinclair College's downtown campus in Dayton, Ohio and discuss your transfer options.
Please join us for an exploration of Wright State and what it takes to become a student. This two hour visit includes a 30 minute presentation and an 90 minute walk around campus. 

Join us virtually for an exploration of Wright State and what it takes to become a student. This hour virtual visit includes a 30 minute presentation and a 30 minute virtual "walk" around campus. Weekly at 6:00 p.m. EST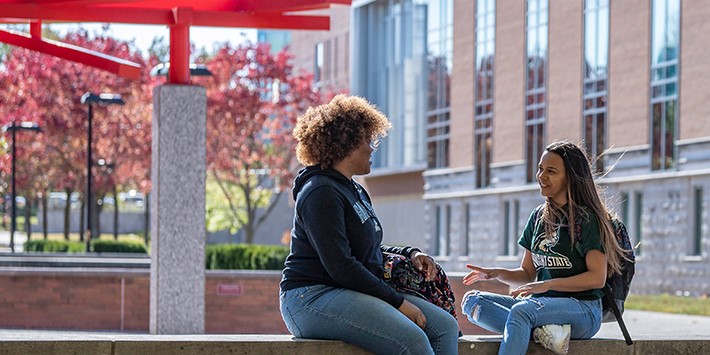 At Wright State, we are committed to creating and sustaining a welcoming campus for all by bringing together resources to build a more inclusive community. Learn about this committment through the Inclusive Excellence Series.
COLLEGE, DEPARTMENT, AND PROGRAM VISIT DAYS
Interested in majors like biology, psychology, physics, or statistics? Explore the programs and services available to you. 
Ask about programs, tutoring, career services, and more for engineering and computer science majors. 
Learn about our health, education and human services majors like nursing, education and sports science. Register for a date below.    
Ask about our Raj Soin College of Business programs, career opportunities, student involvement and more.  Register for a date below.    
Our largest college includes a wide variety of majors, including political science, communications, musical theatre, social work, and much more. See below for the options for your specific major. 
FIND YOUR FUTURE AT WRIGHT STATE UNIVERSITY
Wright State serves more than 11,000 students at our Dayton and Lake campuses. These students made a smart choice by getting a world-class education at one of the lowest four-year tuition rates in Ohio. Want to know more? Fill out the form below.