National Transfer Student Week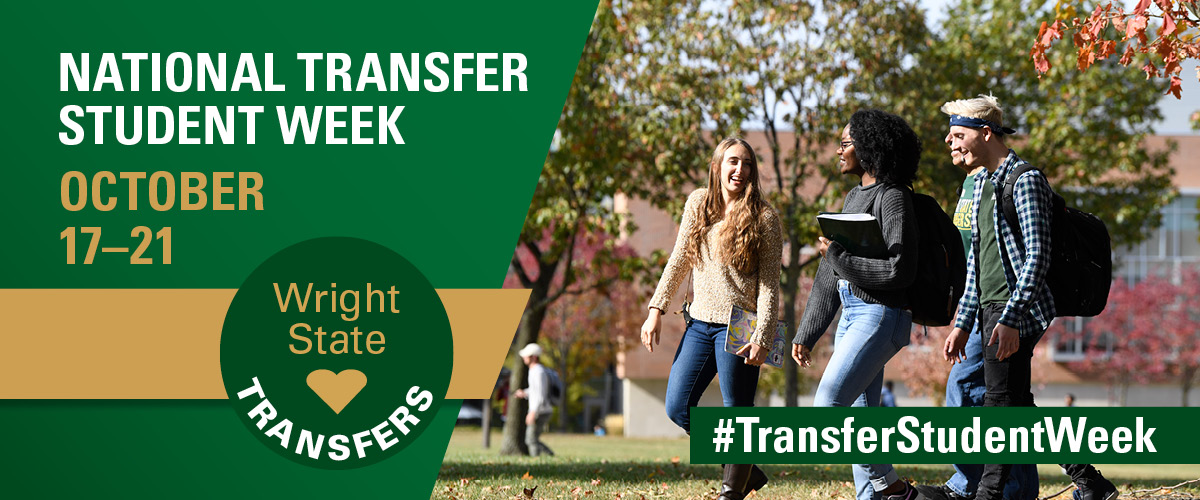 On this page:
Celebrating Our Transfer Students During National Transfer Student Week
Transfer students are a valuable part of the Raider community. To celebrate our transfer students and the faculty and staff who help them feel welcome, Wright State will host several events during National Transfer Student Week, October 18–22, 2021. These events will bring awareness to the contributions of our transfer community and engage the entire campus about the transfer experience. 
National Transfer Student Week is celebrated each year during the third week of October. Colleges and universities across the country join in to celebrate their transfer students. 
#TransferStudentWeek
 
Transfer Student Profile—Fall 2021
Transfer students make up 33 percent of our student population.
The average age of our transfer students is 26.
The average number of credit hours transferred to Wright State is 61.
The top five majors for transfer students are nursing, psychology, computer science, mechanical engineering, and organizational leadership.
View our Fall 2021 Transfer Student Profile to learn more about our transfer students.
 
2021 Schedule of Events 
View a full schedule of events by audience type.
 
Downloads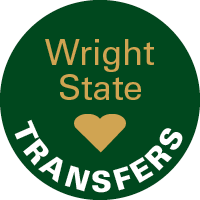 Wright State Loves Transfers Button