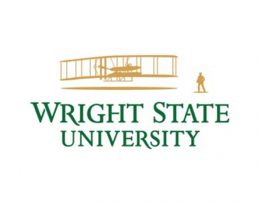 Wright State University's nursing program continues to rise in the ranks as among the best in the nation for 2024, according to U.S. News and World Report. Wright State was also ranked in the newest U.S. News category for undergraduate psychology programs.
The undergraduate nursing program offered by Wright State's College of Health, Education and Human Service was ranked 263 for 2024, a 30-point jump from last year's ranking.
The nursing program, which was also named ninth best in the Midwest and third best in Ohio by NursingProcess.org in 2022, offers a three-year nursing degree, which allows students to obtain a Bachelor of Science in Nursing in an accelerated timeframe, and a traditional four-year degree.
Boasting relationships with more than 200 medical facilities, including the region's major health care organizations, rehabilitation centers, county health departments and nursing homes, the nursing program provides students with a diverse clinical experience. Wright State nursing students are required to spend around 200 hours in clinical experiences and complete a preceptorship during which they care directly for patients.
Wright State was ranked 264 for its undergraduate psychology program, which is a new category in this year's U.S. News rankings.
Offered by the College of Science and Mathematics, Wright State's Bachelor of Science in Psychology program is in high demand. Psychology is one of the most popular majors for first-time and transfer students and is one of the top producers of graduates annually.
Students pursuing a Bachelor of Science in Psychology can choose a concentration in behavioral neuroscience, clinical psychology, cognition and perception and industrial/organizational psychology.
Wright State also continues to be ranked among national universities and top public schools for social mobility, business, engineering and computer science.
U.S. News and World Report bases its rankings on the judgments of deans and faculty members of peer institutions.