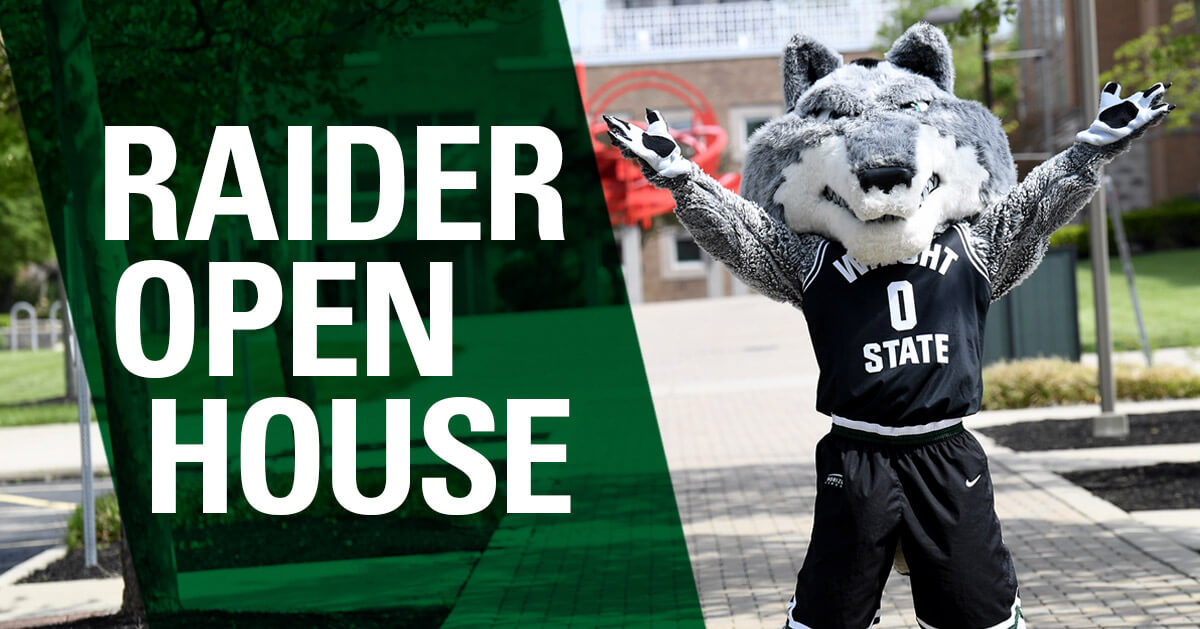 Join us on January 28 for the Raider Open House. Explore our campus, connect with faculty and students, and learn why it's a great time to be a Raider.
Select your start time and register today
Check back soon for more Raider Open House details.
What you can expect during Raider Open House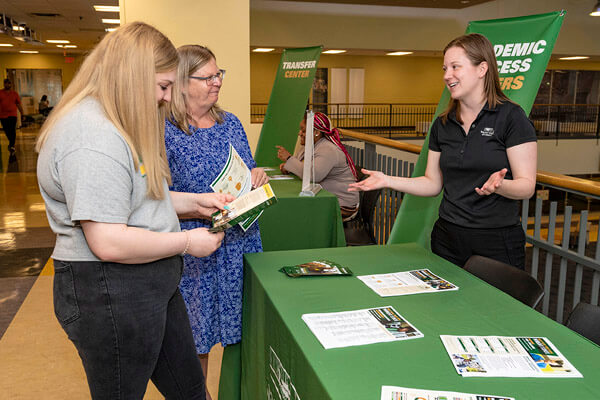 EMBRACE NEW POSSIBILITIES.
Raider Open House is the premier event that allows you to get a glimpse of what it is like to be a Wright State student. Connect with faculty, staff, and students, get your questions answered, and discover the unique opportunities that await you as a member of the Raider community.
EXPLORE YOUR OPTIONS.
Learn more about the high-quality academic programs and support services that will help you achieve your dreams. Attend information sessions tailored to your interests and visit the resource fair for a more in-depth look at the robust services available to you.
EXPERIENCE RAIDER LIFE.
Explore campus on a tour with a student ambassador. Visit some of their favorite spots and check out our spacious campus housing. You can also learn how to get involved through our more than 130+ clubs and organizations.
Schedule of Events
Check out our tentative agenda and start planning your visit.
Campus tours will be offered every 15 minutes beginning at 9:15 a.m.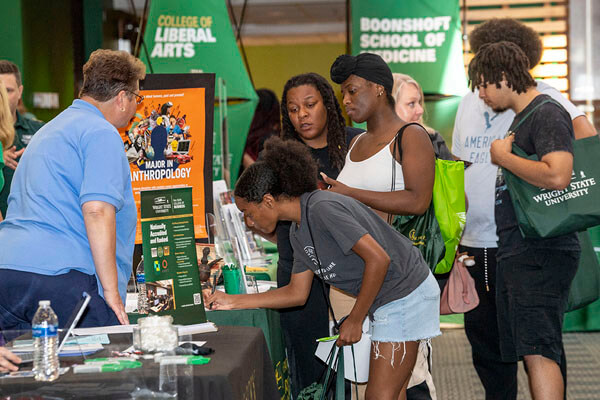 Application Workshop
9 a.m.–1:30 p.m.
Stop by to submit your admission application during the event. You can submit any official transcripts or admissions documents to complete your application here.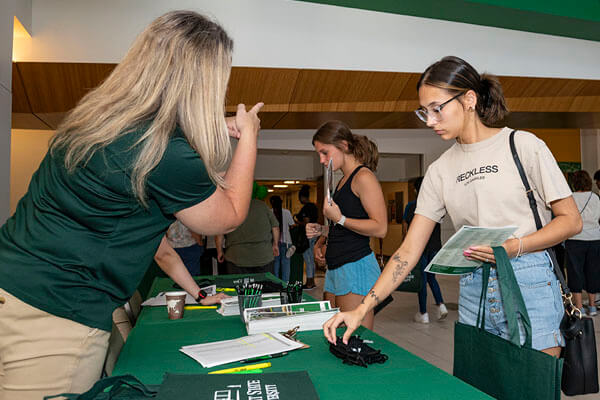 Campus Resource Fair
9:20 a.m.–12:20 p.m.
Enjoy one-on-one conversations with faculty, staff, and students from academic and student service departments.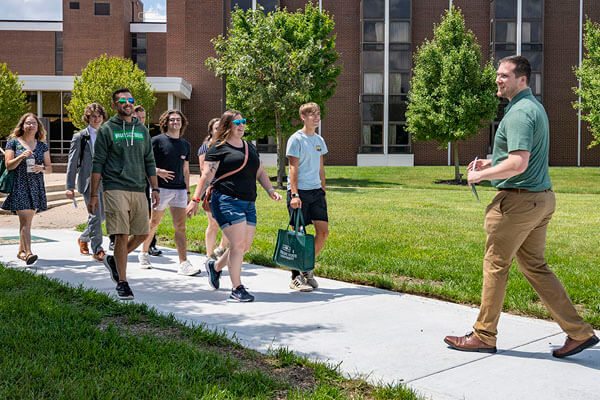 Campus Tours
Tours depart every 15 minutes beginning at 9:15 a.m.
Explore campus and housing during a one-hour tour led by a current Wright State student.
Information Presentations
Academic Presentation
9:20–9:50 a.m. and 11:20–11:50 a.m.
Enjoy a presentation by our academic staff and get your questions answered.
Business, Raj Soin College of
Engineering and Computer Science, College of
Health, Education, and Human Services, College of
Liberal Arts, College of
Science and Mathematics, College of
Exploring and Undecided Majors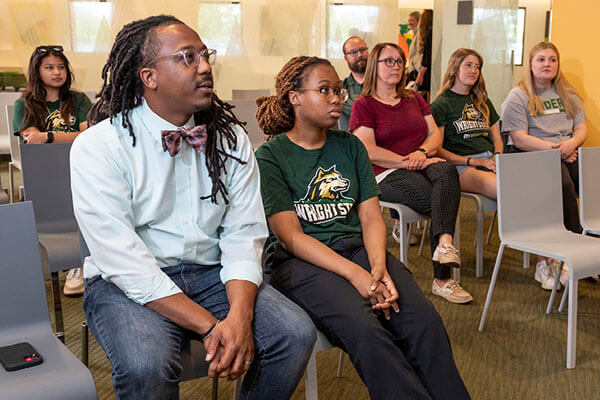 Student Resources Presentation
10:20–10:50 a.m. and 12:20–1 p.m.
Enjoy a presentation by our student support staff and get your questions answered.
Housing, Dining, and Campus Life
Admissions Presentation
Meet Our Students
Paying for Your Raider Experience: A Guide to Financial Aid and Scholarships
Transfer Credit Overview