Learn, Engage, Achieve, and Develop 
Take flight and soar with exciting opportunities for student involvement at Wright State. Going to Wright State is about making the most of your life as a student. As you get involved, you'll not only have a lot of fun, you'll also develop your leadership abilities, raise your consciousness, and acquire skills you'll use after college.
COVID-19 Update
Until further notice, the Office of Student Involvement and Leadership will be conducting appointments and meetings remotely. Our front desk will be operational in-person during normal business hours from 8:30 a.m. to 5 p.m., excluding university breaks and holidays. We highly encourage that you continue to conduct business with us remotely at this time.
Need assistance? Call us at 937-775-5570 or email at SIL@wright.edu. Please visit Engage for additional information and staff contacts.
First Weekend 2021
Join us August 20–22 for First Weekend with a variety of opportunities to get involved, meet other students, experience the Raider life, and have fun!
Annual Events
Annual events include Raider Weeks, Fall Fest, and Homecoming in the fall, and April Craze in the spring. Explore annual events and more at your fingertips. Download the CORQ app to discover events and other engagement opportunities in real-time.
Get Involved
There are nearly 200 student clubs and organizations at Wright State, so getting involved is easy! In addition, WSU offers students a wide range of opportunities to lead their peers, join organizations meaningful to them, and establish lasting relationships with others.
Engage
Engage is your one-stop shop for everything student involvement at Wright State. From club fairs, student activities, organization meetings, or service projects—we have it all! Engage offers everything you need to get involved as a student.
Fraternities and Sororities
Go Greek!
Be a part of one of our many fraternities and sororities; each committed to achieving excellence in quality while leaving a legacy for the future fraternal community. 
Interested in learning more about joining a fraternity or sorority at Wright State University? Complete this form to be connected with a Fraternity and Sorority Life staff member, or council officer. Someone will contact you with more information on how to join.
Be a Leader
Leadership is an essential part of your college experience, and it can positively affect your future. Leadership develops students' academic abilities, personal attributes, social skills, and career motivation.
Student leaders play an integral role in making key decisions about their education and enhancing their college experience at Wright State. Student Involvement and Leadership is dedicated to supporting students in self-discovery and learning across these areas.
Learn more about leadership development opportunities at Wright State:
COMMUTER AND OFF-CAMPUS SERVICES
Your Home Away from Home 
Wright State University recognizes the specific needs of its off-campus and commuter students, including involvement opportunities, off-campus living advice, parking, dining, and more. Wright State is here to assist you because every student is important to our community. 
Get Involved in Commuter Life 
Stay connected with campus and make the most out of your time at Wright State. Explore the various opportunities and services available to commuter students: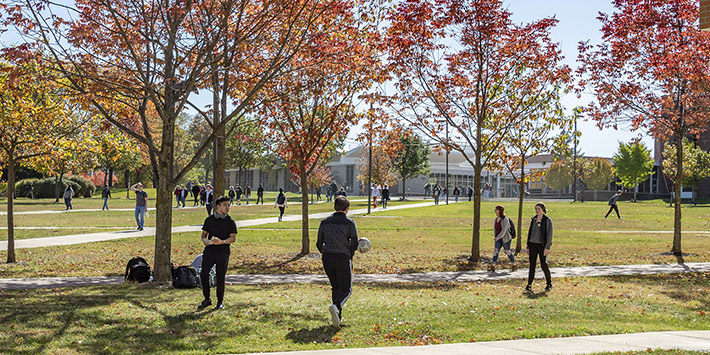 Events
Thursday, July 29, 2021,

7 pm

to

10 pm
Thursday, July 29, 2021,

7 pm

to

8 pm