Edison State Community College Wright Path Program
On this page:
About Edison State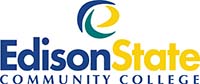 Edison State Community College offers more than 30 different technical programs and a range of baccalaureate transfer programs. That list includes two programs that specialize in transferring to a four-year university and three programs that target employment. Edison State, which opened in 1973, has its main campus in Piqua with a branch in Greenville. Articulation agreements are in place with more than 15 universities, including 34 with Wright State. Nearly 120 students transferred from Edison State to Wright State from Spring 2017 through Spring 2019. Intercollegiate athletics at Edison include basketball, cross-country, softball, and baseball. For more information about the college, check edisonohio.edu.
---
Why Choose the Wright Path Program?
To increase access and affordability for a college education, Wright State and Edison State offer the Wright Path partnership program. Go to our community college partnerships overview page to learn all about the benefits of the Wright Path program.
Benefits
The advantages to you include:
You may qualify for Wright State transfer scholarships of up to $3,500 per year.
Take only courses in your academic pathway that apply directly to your bachelor's degree program.
It's an easy transfer process with a designated advisor on both campuses.
Take advantage of on-campus support services, resources, student organizations, and activities at Wright State even before you are admitted.
No additional cost—just sign up below
Pathways/Articulation (Transfer) Agreements
This is the most important part of the partnership program. Staying on track while pursuing your degree is the key to your academic success. Following an articulation agreement or equivalency guide for your major will maximize your transfer credits. Ask your academic advisor to help you create an individualized pathway, or see the articulation (transfer) agreements available in several areas of study.
---
Sign up for in the Wright Path Program
Create your Wright Path partnership account or log-in to an existing account. As an approved member, you will have your own portal with access to the following:
Academic transfer pathways
Dining options
Wright1 Card (student ID card)
UID (student ID number)
Parking Pass 
On-campus housing application
---
While Attending Edison State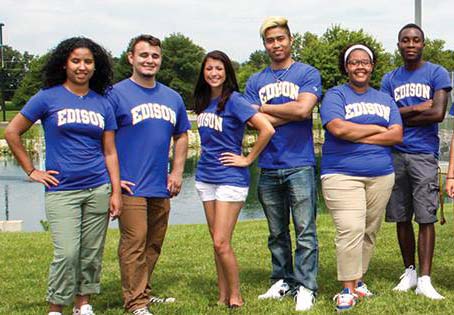 It is important to work with your academic advisor at Edison State. Let them know you are in the partnership program with Wright State, plan to utilize a pathway/articulation agreement, and intend to transfer to Wright State. They will assist you in creating an academic plan that will help you plot your courses for your transfer program. A Wright State advisor will also reach out to you to assist in your transition. You should meet regularly with your Edison State and Wright State advisors to ensure you are on the right track.
Contact Information
Edison State Advising
937-778-8600
Wright State Advising
937-775-4830 | transfer@wright.edu
Tour Wright State's campus, meet with an advisor, and get the answers you need. Schedule a campus tour with the Transfer Center. See our community college partnerships overview page for information about all of the Wright State resources available to you.
---
Transferring to Wright State
We are excited to welcome you to the Wright State community. We have a few tips to make your transfer process easier.
You do not need to wait until you graduate from community college to apply to Wright State. Apply early in your final semester at community college.
Visit the Application Dates and Processes page for a complete list of your next steps in transferring to Wright State.
Our staff in the Transfer Center is ready to assist you. Email us at transfer@wright.edu or call 937-775-4830.
Check out our transfer scholarship options.
If you are a Fall Semester transfer student who intends to apply for competitive one of Wright State's competitive scholarships, you must apply one year before the fall semester you will attend. Complete the ONE Scholarship application by the January deadline. Only admitted students are able to access the ONE Scholarship application.
Second Start
Students returning to Wright State may qualify to reset their former GPA at Wright State through the Second Start policy. Consult a Wright State advisor for more information.