Pilot Basics
Pilot is Wright State's primary online tool for accessing and providing course materials in face-to-face, hybrid, and fully online courses. Below, you will find a workshop recording and a few tips you should know to help you get started. 
---
How do I log in to Pilot?
There are two options: direct login and through WINGS.
Direct Login
You can go directly to Pilot's login page. Type the following URL into your browser: pilot.wright.edu
There, click on the Login button and enter your Wright State account information (i.e., your "w" number and password).  You will then be directed to Pilot where you can access your courses.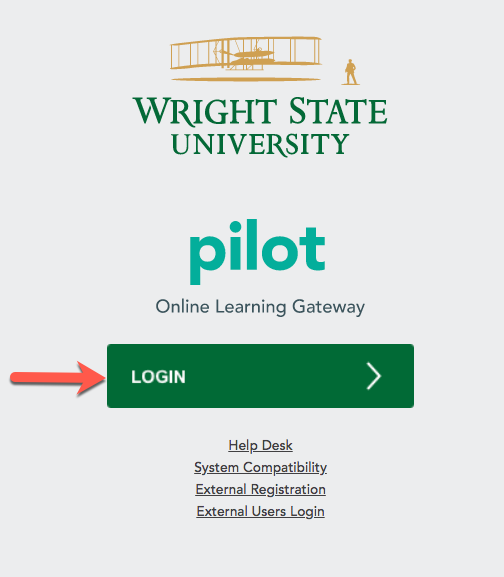 Through WINGS
If you are logged into WINGS, you can go into Pilot without having to log in a second time. Click the "Pilot" icon near the top right of the screen.

---
How do I navigate Pilot?
My Courses
The "My Courses" widget lists any course in which you are enrolled, whether as a student or instructor. Click one of the semesters listed across the top of the widget to see only that terms' courses. Each course has an image associated with it. Click the image or the text below it to enter the course.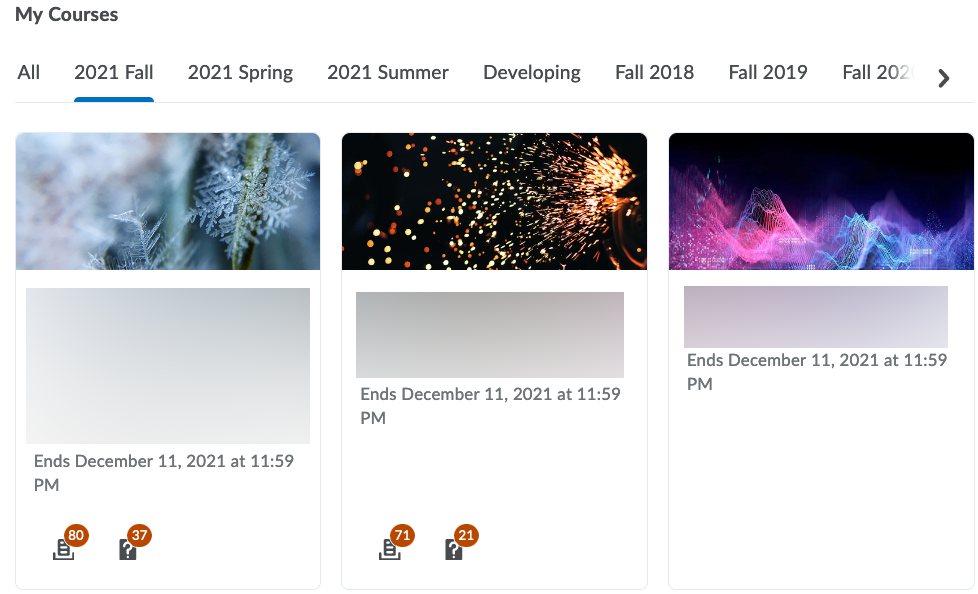 ---
How do I activate a course?
View the Faculty/Adjunct Class Checklist (PDF)
Until your course is activated, it will not appear on Pilot for your students.
To activate your course, go to the course Pilot page and click on Course Admin.

Under the Site Setup section, select Course Offering Information.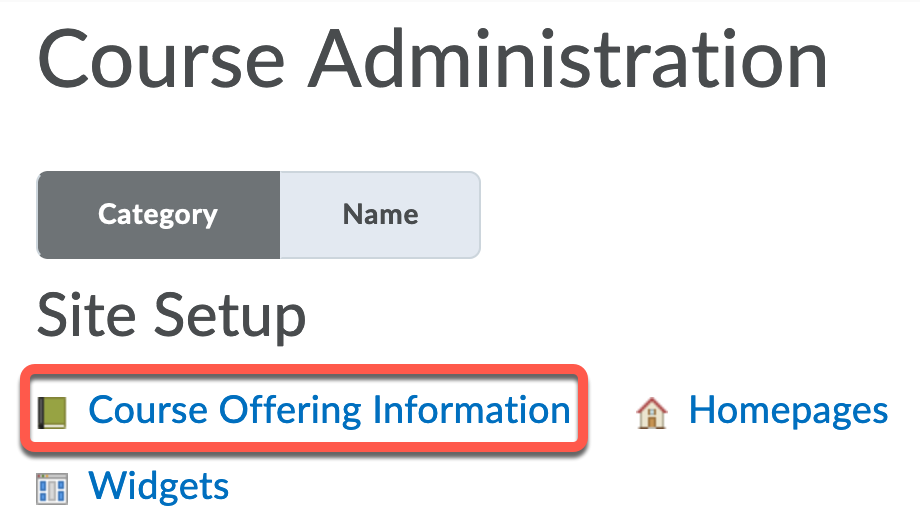 Scroll down toward the bottom of the page and check the box beside Course is active.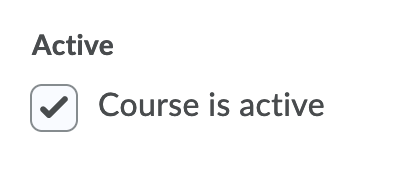 Below the "Course is Active" setting are calendars for the course starting and ending dates. If the boxes beside these are checked, the dates reflect the first day that your students can access your Pilot course (by default, the first day of semester classes), and the last date they can access your course. Make sure you click the blue Save button.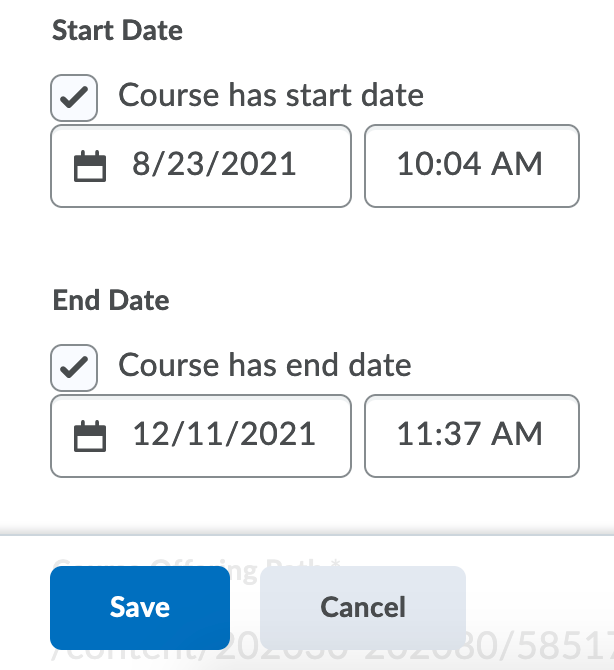 ---
Contact Information
Contact the CaTS Help Desk for any Pilot questions. 
CaTS Help Desk
025 Library Annex
937-775-4827 or 1-888-775-4827
helpdesk@wright.edu
www.wright.edu/information-technology