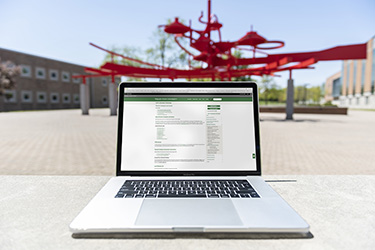 Wright State has a single web system for all university colleges and departments. This is unusual in a university setting and makes many benefits possible. We invite you to contact the web team to learn more about our content management system.
Let Us Help You
Current website analysis and improvement
Navigation strategy
Event websites and landing pages
Search engine marketing (SEO) optimization and strategy
E-marketing
Get Started
We look forward to partnering with you on all of your web needs.
For edits to an existing website or web page or adding new pages to an existing website, submit a web support request to the Office of Marketing by using the Web Support link at the bottom of the most appropriate page for the request.
To request a completely new website, use the project request form to contact the Office of Marketing.