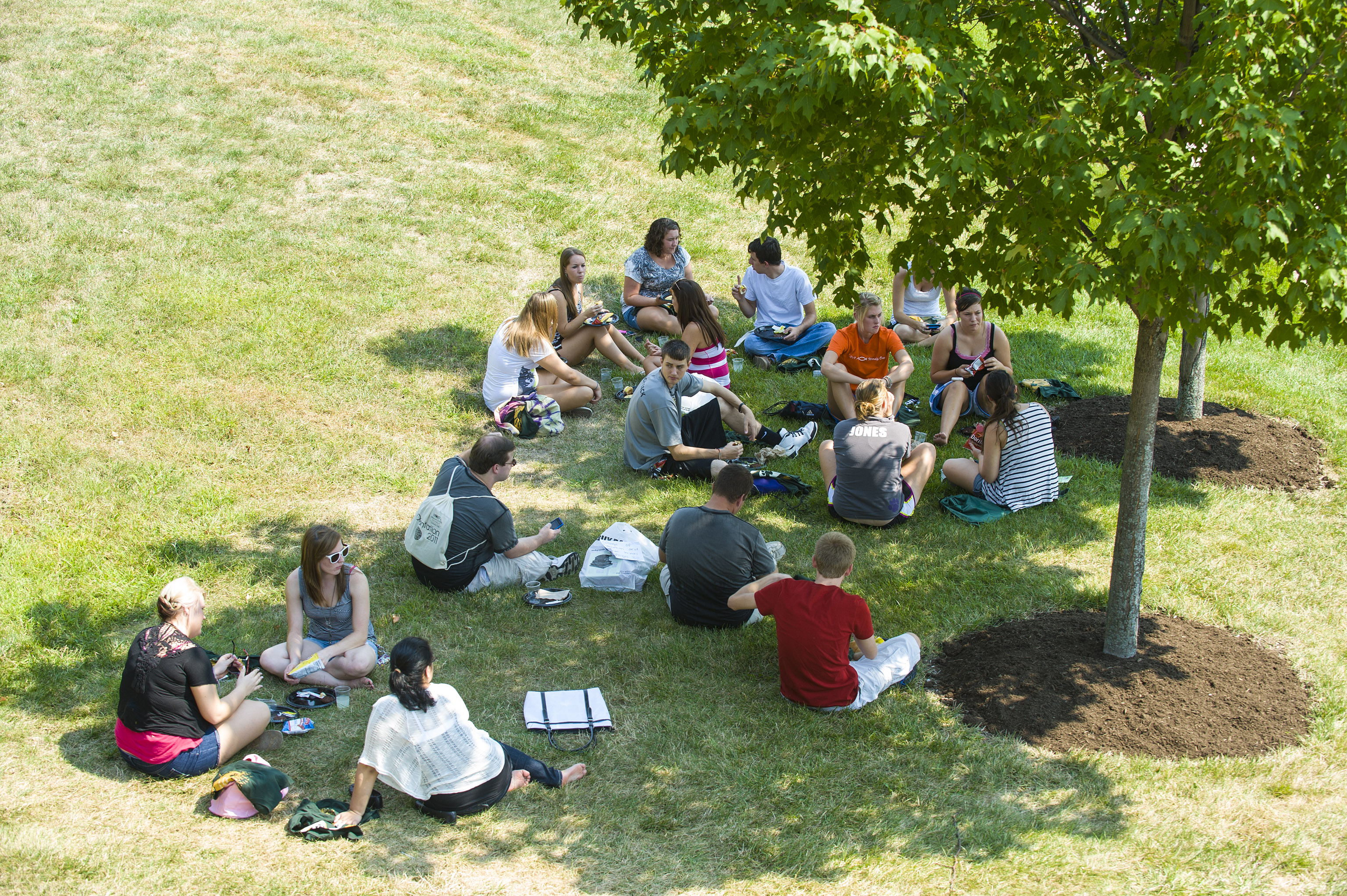 Thank you for your interest in scheduling a group tour at Wright State University! 
On this page:
Overview
Special Group Tours are designed for groups whose needs may not be met by our regular schedule of daily tours and admissions events. We encourage college access programs and high school classes to schedule a group tour. Please review the following information before registering your group.
Availability
Group tours are conducted Monday through Wednesday in the morning or afternoon time block. While our office will try our best to accommodate your requests, some dates (i.e. finals week, holidays, etc.) may be unavailable.
For Fall 2022, we are not able to accept request for groups younger than the 9th grade. If you have any questions, please email admissions@wright.edu.
Reservation Policies
When making a reservation, we ask:
Tours to be scheduled three weeks before the desired tour date 
Your group size to be limited to 50 participants (not including chaperones)
Note: Your tour is not confirmed until you receive a written confirmation with details of your tour.
Chaperones
In the event your group consists of 15 or more students, you must provide one chaperone per 15 students. Wright State expects the following of your chaperones:
Chaperones are required to be 21 years of age or older
Chaperones should have emergency contact information for all group participants
Chaperones are required to remain with the group throughout the tour and set the tone and expectations for the group.
All groups are expected to follow our youth on campus policies.
Expectations
All visitors and groups are expected to act in an appropriate manner that sustains the campus learning environment. Wright State University Office of Admissions and our campus tour guides reserve the right to stop or end any campus tour. In addition, we expect:
Groups to be on time for their visit (We may be able to adjust to unexpected circumstances. However, we cannot guarantee the full scheduled itinerary if the group does not arrive on time.).
Visitors to show a high level of respect to students, tour guides, and campus buildings.
Tour participants to refrain from cell phone use on the tour - unless they are posting to social media in a positive fashion about the visit.
Wright State's staff will work directly with a group's leader if a group's behavior does not meet expectations. If a group's behavior is deemed unacceptable, future requests for special tours will be reviewed.
Cancellations or Postponed Tours
Groups may cancel their tour up to 72 hours before their scheduled tour. A group choosing to cancel after the designated time period will have their future requests reviewed. If you need to cancel your tour, please call (937) 775-5700 or 1-800-247-1770
Lunch Options
Lunch options for on-campus and off-campus dining are available. Learn more about lunch options.