Dayton Council on World Affairs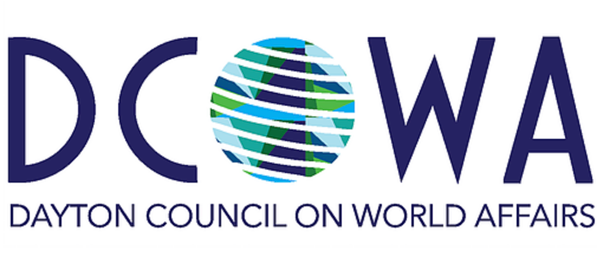 The WSU Retirees Association supports the work of the Dayton Council on World Affairs and WSU retirees are active in the organization.
The Miami Valley and Dayton have been among the fastest developing international business centers in the Midwest. There are currently more than 35 international companies located here, representing more than a dozen countries. And, companies based in the Miami Valley are developing significant markets in Canada, Europe, Latin America, Africa, Mexico, the Middle East, the Republics of the former Soviet Union, the Far East, and Australia. The growing reputation of the University of Dayton, Wright State University and Sinclair Community College in international education provides the region with a solid base for global outreach. The more we all understand the world around us, the better we will be positioned to meet the challenges ahead.
The Dayton Council on World Affairs (DCOWA) promotes this understanding with its mission to "promote informed opinion and decision-making concerning international issues. We engage people on diverse world issues, points of view, and cultures to link individuals and organizations with common interests. We have done this for over 65 years as a non-profit organization linked with the World Affairs Councils of America. We are excited to continue this tradition as Dayton looks to the future in a globalized world."
DCOWA offers people in Ohio and the Miami Valley direct contact with key international figures, networking with Dayton's growing international community and the discussion of critical issues, including world trends in economics, security, human rights and violations, terrorism, peace initiatives; and personal perspectives on international travel and inter-personal experiences.