Monday, October 17

to

Thursday, October 20, 2016
Audience:
Current Students
Faculty
Staff
Alumni
The public
The Tunnel of Oppression is a tool that is often used by campuses to communicate issues of oppression within American society to staff and students.  The tunnel at Wright State University changes each year with new materials being created to ensure it is relevant to the experiences of marginalized groups.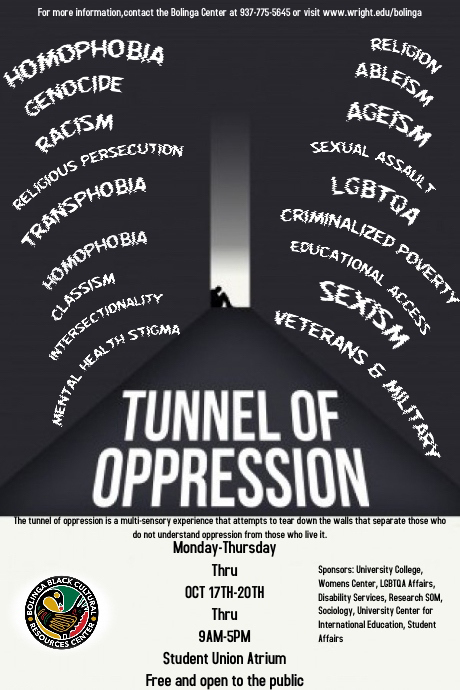 Log in
to submit a correction for this event (subject to moderation).