Tuition Assistance (TA) for Current Service Members

If you are currently serving in the US Armed Services certain restrictions may apply to you. All TA users must submit their requests for TA prior to the start of the term—no exceptions.
 
Find information for: hand point right Active Duty Service Members  |  hand point right Reservists  |  hand point right Ohio National Guard Members
Find information about: check Deployments  |  check Federal Tuition Assistance
 
---

Active Duty Service
All active duty members have access to Federal Tuition Assistance. 
Many active duty members have earned their Post 9/11 GI Bill. If you are currently active you may use your GI Bill but will not receive an additional Monthly Housing Allowance.

 
---

Reservists
As a member of a reserve unit you are eligible for two specific benefits:
The Montgomery GI Bill Selective Reserve (1606)
You may have earned the Post 9/11 GI Bill. Please note that activation of your Post 9/11 GI Bill may limit or remove access to your 1606 benefit.

 
---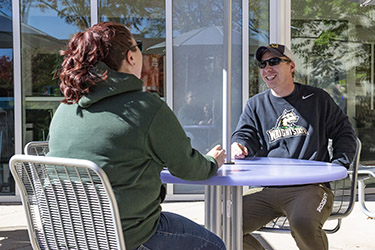 Ohio National Guard Members
Student members of the Army and Air Ohio National Guard are both eligible for:
Ohio Army National Guard Member are required to fully exhaust their FTA to access their ONGSP. Since Tuition Assistance only pays $250 per semester hour, you will likely need to use both ONGSP and FTA every semester.
 
---

Deployments
We do not recommend attempting to attend distance classes while deployed.
Please familiarize yourself with our deployment policy suggestions. While WSU is considered a military-friendly institution, professors have wide latitude when accommodating TDY and Deployment requests.
Do not assume that your service needs will be accommodated by any professor. As soon as you are aware that a TDY or Deployment conflict may be occurring you should formally reach out to each professor to inquire as the possible accommodations.
 
---

Federal Tuition Assistance
Federal Tuition Assistance (FTA) is financial assistance provided for voluntary off-duty education programs in support of a service member's profession and personal self-development goals. 
You must be currently serving in an active or reserve capacity to be eligible to receive Tuition Assistance. 
Wright State University is approved to accept Tuition Assistance payment from all DOD branches of service. 
Tuition Assistance typically covers up to a maximum of $250 per semester hour and up to between 16-18 semester hours per year (the fund amount and/or number of credits may vary by service branch). 
To Use TA for Air Force, Coast Guard, Navy, Marines
Eligible Service members must receive approval from an Educational Service Officer (ESO) or counselor within their Military Service prior to enrolling in Tuition Assistance (TA). 
ALL TA requests MUST be completed BEFORE the start of the term.
Please plan accordingly.
Once you have completed your TA submission through the appropriate portal, please send approved TA forms to wsubursar@wright.edu for processing. Your document will LIKELY look something like this.
Please allow 3 business days for processing your TA document.
A credit will be placed on your student account for the anticipated amount of your TA. At the end of the term, if your service branch fails to pay for your Tuition Assistance, the credit will be reversed and you will be responsible for all charges. Visit the Student Financial Responsibility Statement website for more information. If you drop classes during the 100% refund period, the TA credit will be removed from your student account.
Branch Portals
To Use TA for the Army or Army Ohio National Guard
Recent changes now allow Army Guard and Reserve to utilize Tuition Assistance in conjunction with their Ohio National Guard Scholarship and Department of Veterans Affairs Montgomery Selective Reserve Benefit (1606).
Ohio Army National Guard service members are strongly advised to utilize FTA before their Ohio National Guard Scholarship will be released to WSU. 
To use Army TA you must complete all of the steps at least 8 days before the start of the term. 
You must be an accepted student and registered for the classes. 
You must create an Army Ignited Account and submit an approved degree audit.

Please follow the direction in this slide deck to do so.

Once you submit your request to ArmyIngited you will receive TA paperwork via email.
Please submit that paperwork to wsubursar@wright.edu.
If at any time you are unable to successfully navigate ArmyIgnited, please contact the VMC at 937-775-5550 or email us at vmc@wright.edu.