DoSS Spring/Summer 2021 Newsletter Supplement
DoSS services support students throughout their academic career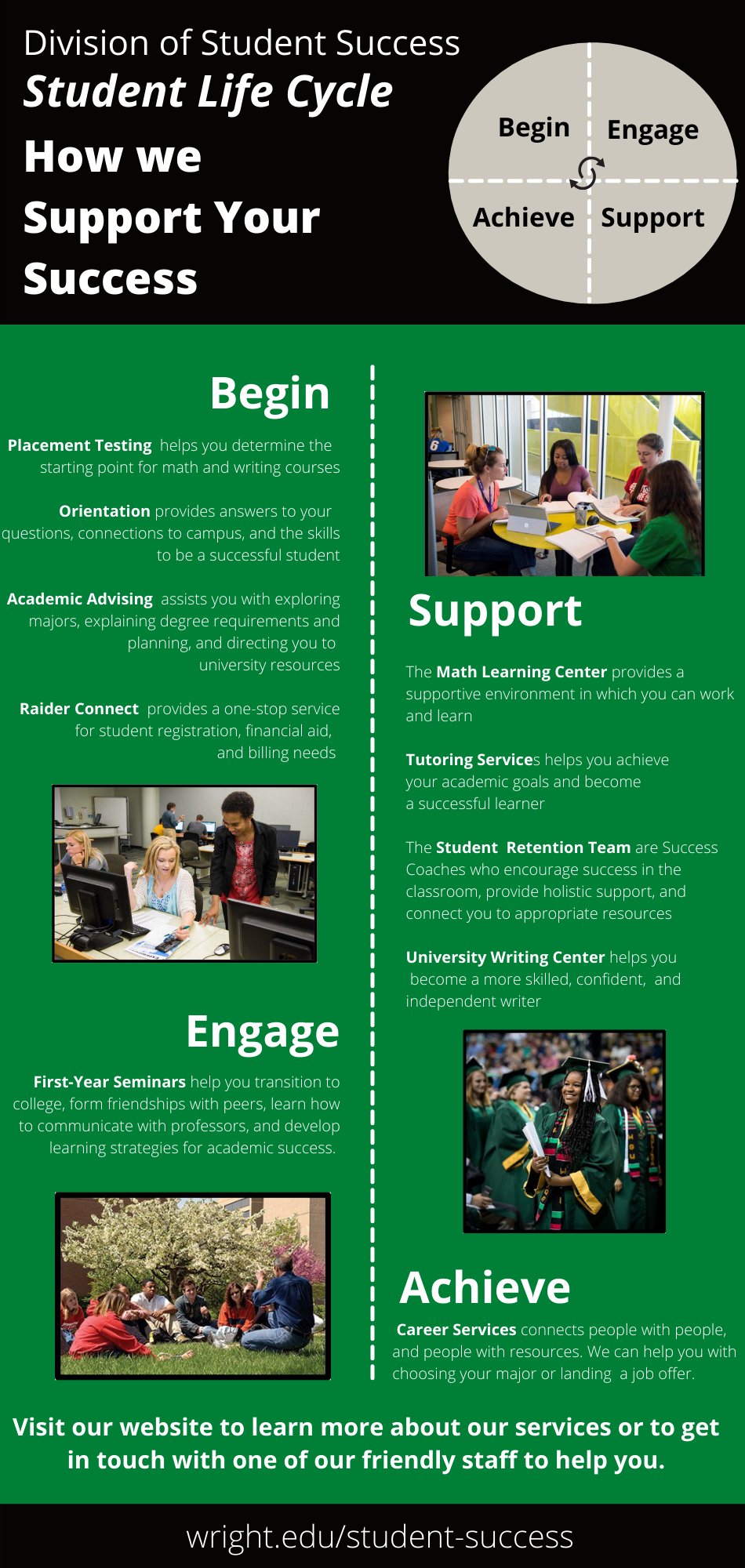 Text representation of student lifecycle infographic
Division of Student Success
Student Life Cycle
How we support your success
Begin
Placement testing helps you determine the starting point for math and writing courses
Orientation provides answers to your questions, connections to campus, and the skills to be a successful student
Academic advising assists you with exploring majors, explaining degree requirements and planning, and directing you to university resources
Raider Connect provides a one-stop service for student registration, financial aid, and billing needs
Engage
First-Year Seminars help you to transition to college, form friendships with peers, learn how to communicate with professors, and develop learning strategies for academic success.
Support
The Math Learning Center provides a supportive environment in which you can work and learn
Tutoring Services helps you achieve your academic goals and become a successful learner
The Student Retention Team are success coaches who encourage success in the classroom, provide holistic support, and connect you to appropriate resources
University Writing Center helps you become a more skilled, confident, and independent writer
Achieve
Career Services connects people with people, and people with resources. We can help you with choosing your major or landing a job offer.
Visit our website to learn more about our services or to get in touch with one of our friendly staff to help you: wright.edu/student-success