University Writing Center Faculty Resources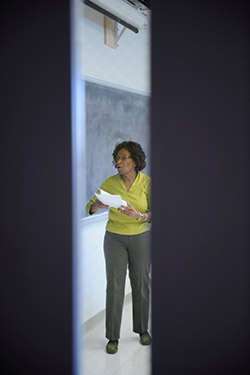 We have created a number of resources to help you encourage your students to benefit from our services.
Syllabus Snippets
Syllabus Snippets (DOCX) contains language about the University Writing Center that you can cut and paste into your syllabus. The document contains short and long descriptions written from either a faculty perspective (first-person "I") or from a Writing Center perspective. You can choose whichever version best fits the tone and style of your syllabus. We have included all of the information we think your students will need to understand our services and find further information about us. Feel free to edit the descriptions for tone and style to best fit your syllabus.
Writing Center "Coach Chat"
Would you like someone to come talk to your students about the University Writing Center? We will send one or two of our peer Writing Coaches to talk to your students about the center. These five- to 15-minute "chats" are a great way to demystify the Writing Center for your students. As fellow students, our engaging staff can help personalize the writing center experience for your students and help lower their anxiety about using our services.
To schedule a Coach Chat, call our office at (937) 775-5770 or send us an email at writingctr@wright.edu
Referral Form
If you have students who need support with their writing, consider referring your student to the Writing Center. Our experience has shown that verbal referrals often times result in misunderstandings, so we have created a referral form to help you communicate more clearly with the student. While you are welcome to use this form as you wish, we recommend the following for better results:
Complete a referral form. Use the check boxes and comment section to clarify the support you wish the student to receive.
Discuss the form and your comments with the student.
Give the form to the student and have the student bring the form to the Writing Center to discuss with a Writing Coach.
We will send you a Session Report for each session the student has in the center. The Session Report is designed to mirror the Referral Form so that you can see what has been discussed. Below you will find a link to both the Referral Form and a description of each of the check boxes on our Session Report and Referral Form.
How to Sign Up for Academic Support Services