U.S. News & World Report has ranked Wright State University's online Master of Nursing degree as among the best online graduate education programs in the nation.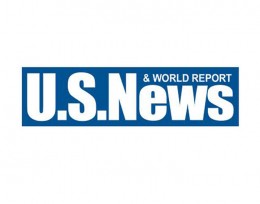 In its Best Graduate Schools 2014 edition, U.S. News ranked Wright State's College of Nursing and Health program 38th. It is the top-ranked program in Ohio and ahead of well-known universities such as Michigan State, Ohio State and Georgetown. A total of 101 institutions were surveyed.
The magazine based its rankings on factors such as graduation rates, academic and career support services offered to students and admissions selectivity. In all of the categories, Wright State scored highest in faculty credentials and training.
The first online graduate program at Wright State was the Family Nurse Practitioner program (FNP). It was developed in 2000 with funding from the Wright State Foundation and later from the U.S. Department of Health and Human Services.
The online nature of the program enabled students in rural areas to have access to advanced practice education. A competitive-admission program, it has a 100 percent passing rate on national certification.
Over half of the students in the graduate nursing program currently take at least one online course. All core courses can be taken online. The Doctor of Nursing Practice program, offered in consortium with the University of Toledo since 2007, is entirely online. And several post-masters certificate programs are offered online.
Graduate nursing degree programs at the College of Nursing and Health include Adult-Gerontological Acute Care Nurse Practitioner; Administration of Nursing and Health Care Systems or Dual Degree Program, MS Nursing/MBA; Adult-Gerontological Clinical Nurse Specialist, Flight and Disaster Nursing Subspecialty; Nursing Education; Family Nurse Practitioner; Pediatric Nurse Practitioner, Acute Care, Primary Care, Pediatric Clinical Nurse Specialist; Psychiatric and Mental Health Nurse Practitioner; School Nurse; Bridge Option; and DNP Post-Master's Program.