Excerpt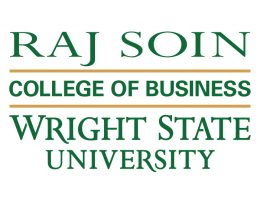 A graduate degree program at one of Dayton's largest universities has been named the best of its kind in the state of Ohio.
The Raj Soin College of Business at Wright State University ranked No. 1 among all colleges and universities in Ohio for its online non-MBA graduate business degree programs, according to the latest rankings from U.S. News and World Report.
Of the 188 institutions that earned a ranking in that category, Wright State was the only one from Ohio. Nationally, WSU's online Master of Information Systems and Master of Science and Supply Chain Management programs tied for the No. 26 spot with similar programs at the University of Massachusetts and American University.
Wright State also earned the No. 138 spot among 335 universities in the nation for its online MBA program.
"The improvements achieved by Wright State's rankings in both of the online business degree rankings are a direct result of the continuous efforts of the faculty and staff of the Raj Soin College of Business," said Thomas Traynor, dean of the business college, in a release.
Wright State is one of three institutions in Greater Dayton recognized in this year's rankings of the best online degree programs at U.S. colleges. The University of Dayton and Cedarville University achieved rankings in several categories; most notably for online graduate degree programs in education, engineering and nursing.
Here's a breakdown of how Dayton schools performed in each category for distance-education degree programs:
Best MBA (out of 335)
Wright State University — No. 138
University of Dayton — No. 233
Cedarville University — No. 238
Graduate business, non-MBA (out of 188)
Wright State University — No. 26
Graduate Education (out of 309)
University of Dayton — No. 55
Wright State University — No. 198
Graduate Engineering (out of 96)
Wright State University — No. 35
University of Dayton — No. 63
View the entire original story at bizjournals.com