The Wright State International Festival
As one of the most unique and anticipated events at Wright State University, this festival is an exciting opportunity to see culture showcased through musical performances, dance performances, country displays, food from all over the world, and more!
---
International Events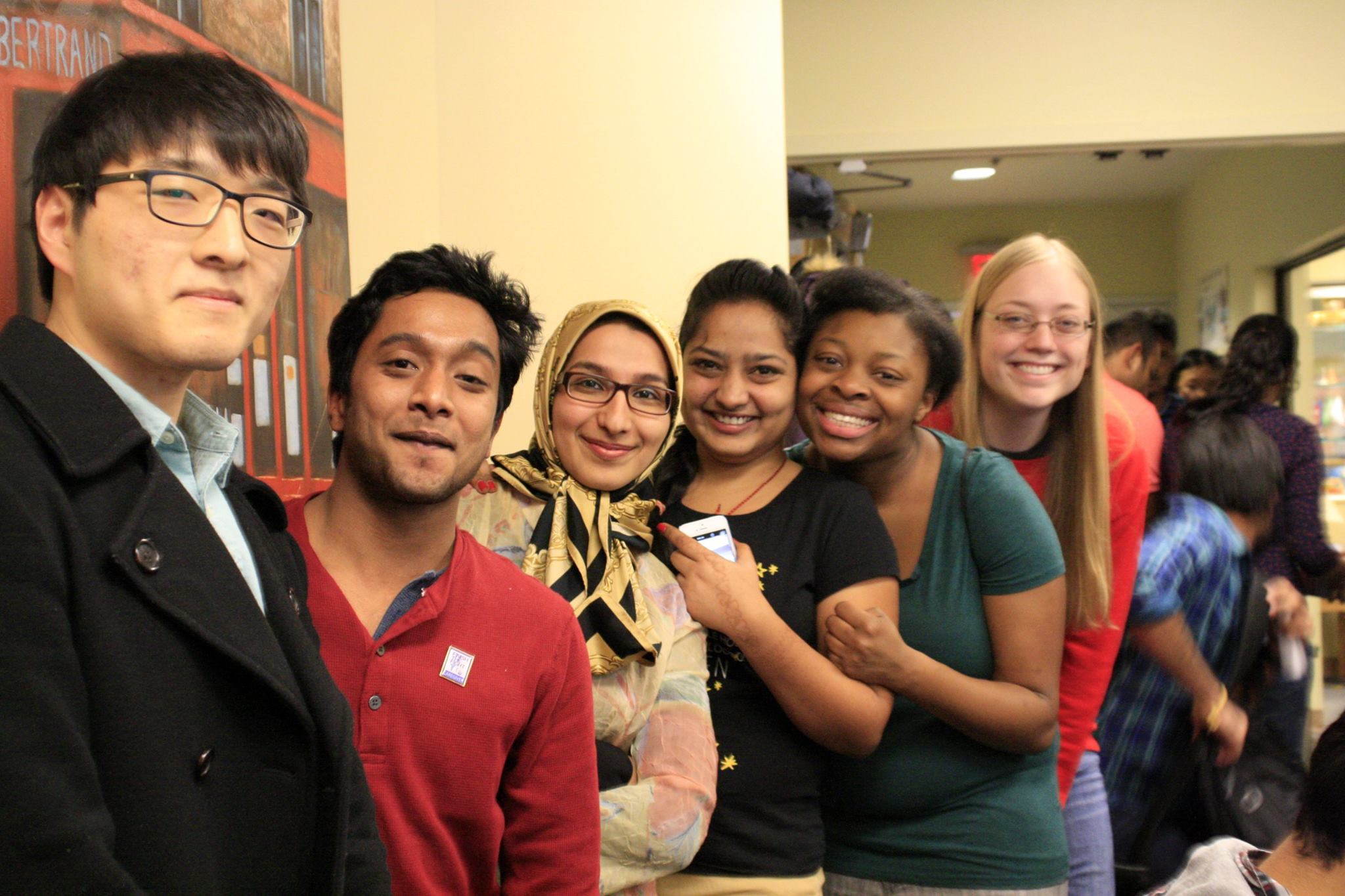 Come and join the events programed by UCIE! Every Friday there will be opportunities to connect with people from all over the globe and gain knowledge about different cultures. Follow UCIE on Engage to learn more about our upcoming events! Past events include, but not limited to the following:  
Undergraduate Meet & Greet 

Graduate Meet & Greet

Immigration Lawyer Session 

Sikh Culture Event 

Persian New Year 

Frisbee Disc Golf 
Halloween Costumes & Pumpkin Carving 

World Cup Watch Party 

Strawberry Picking 

International Women's Day 

Badminton tournament 
---
International Women's Gatherings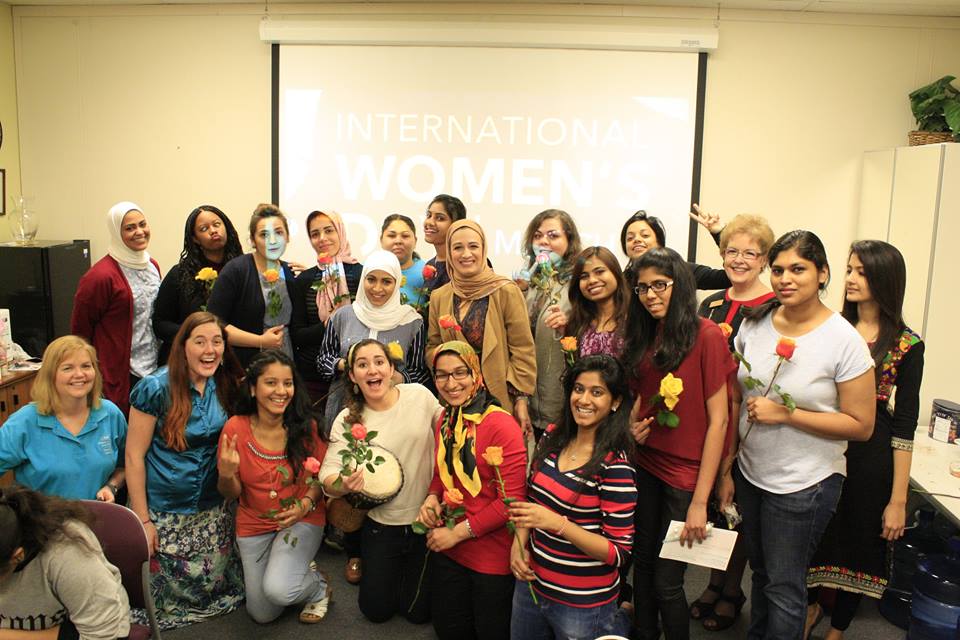 Designed specially to provide women with an opportunity to interact with other women from all over the world in a private setting. Past events include, but not limited to, the following:
Self Defence Class

Self Care Class

Card Games
Tai Chi

Henna and Nail Art

International Potluck
---
The UCIE Convo Club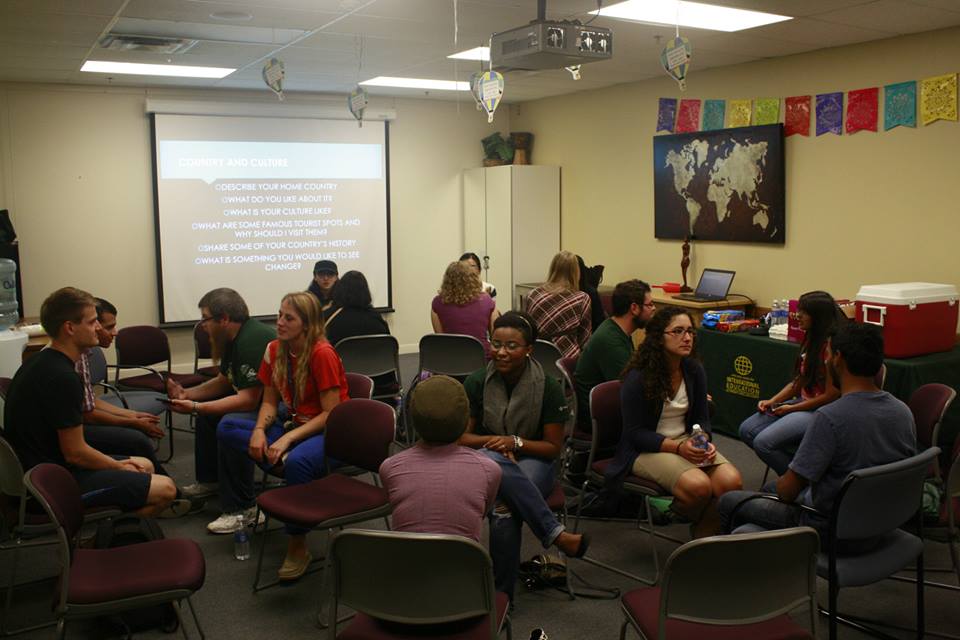 Practice your English by joining great English Conversations with American friends every Monday (3-4 p.m.) and Thursday (3:30 p.m. - 4:30 p.m.) in the UCIE Conference Room (Student Union 334).
---
Discover Dayton series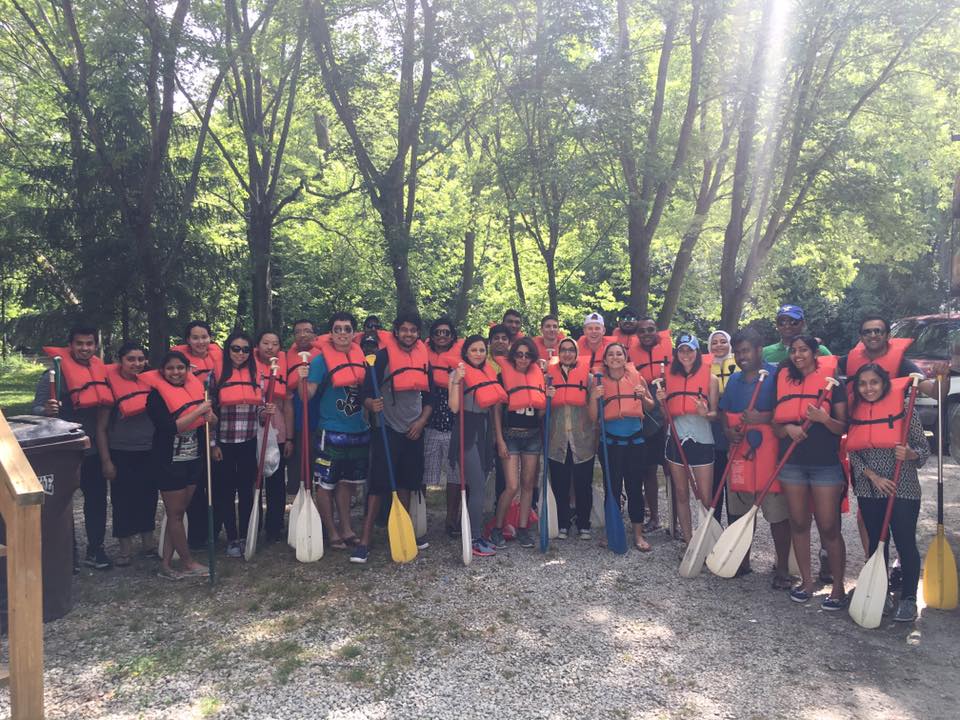 Events that seek to proactively expose international students to fun sites and activities found within the greater Dayton and Ohio area. Past events include, but not limited to, the following:
King's Island Amusement Park

Dayton's 2nd Street Farmer's Market

Ice Skating at Riverscape

Bowling with UCIE
Yellow Spring's Street Fair

Scene 75 Entertainment Center

Beavercreek Popcorn Festival

Hocking Hills Hiking Trip
---
UCIE Volunteer Opportunities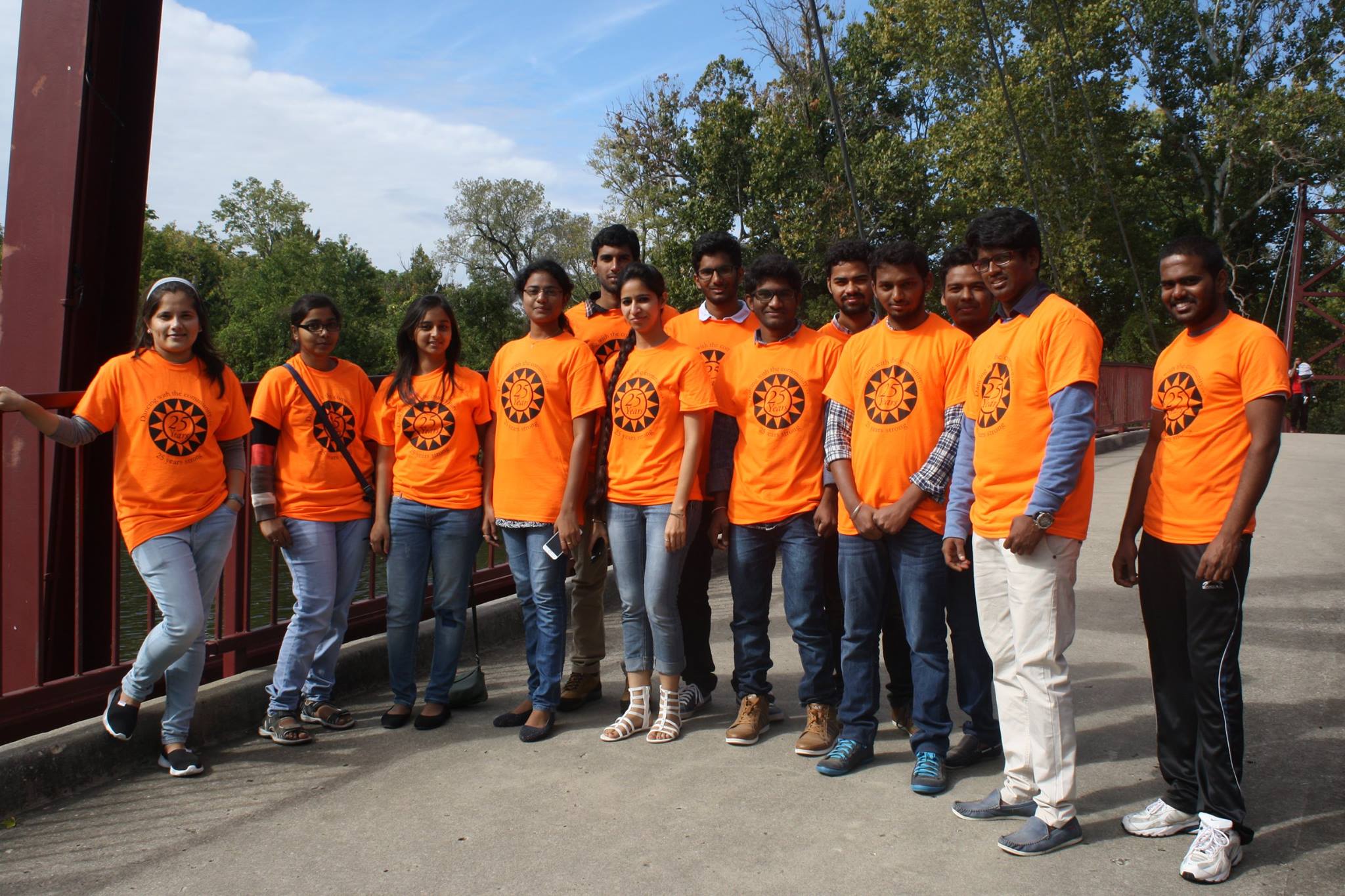 Interested in giving back to the local community? Sign up for one of UCIE's Volunteer Events! The UCIE partners with community organizations to provide a variety of volunteer opportunities for international students.
---
Professional Development Series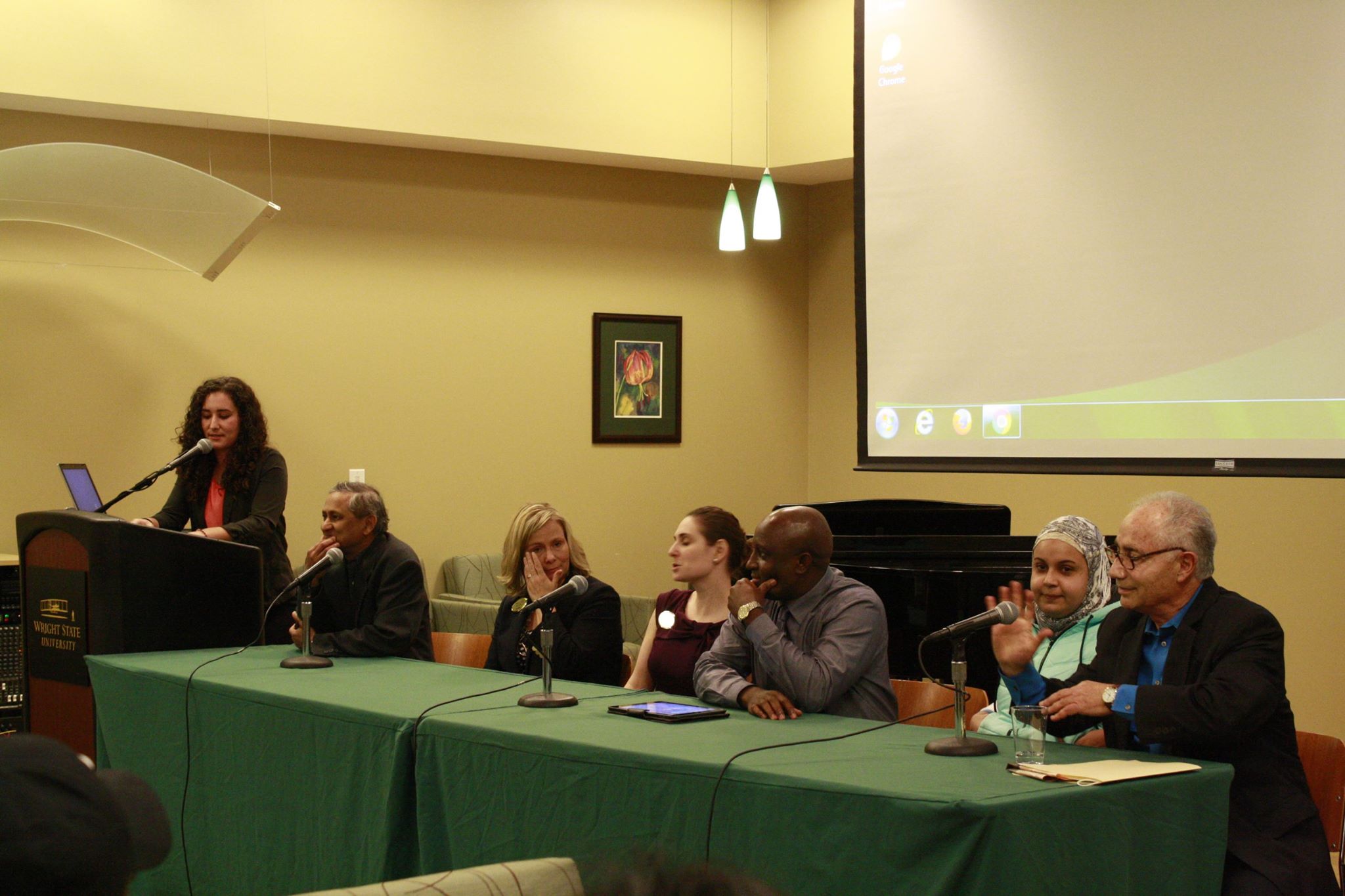 International programming designed to help international students be ready for the career world.
---
International Education Week

International Education Week celebrates the benefits of international education and exchange worldwide.
A joint initiative of the U.S. Department of State, the U.S. Department of Education and Wright State University Center for International Education, International Education Week promotes programs that prepare Americans for a global environment and attract future leaders from abroad to study, learn, and exchange experiences in the United States.
Events include musical performances, information fairs, movies, and international food. Learn more about International Education Week.
---
Graduation Receptions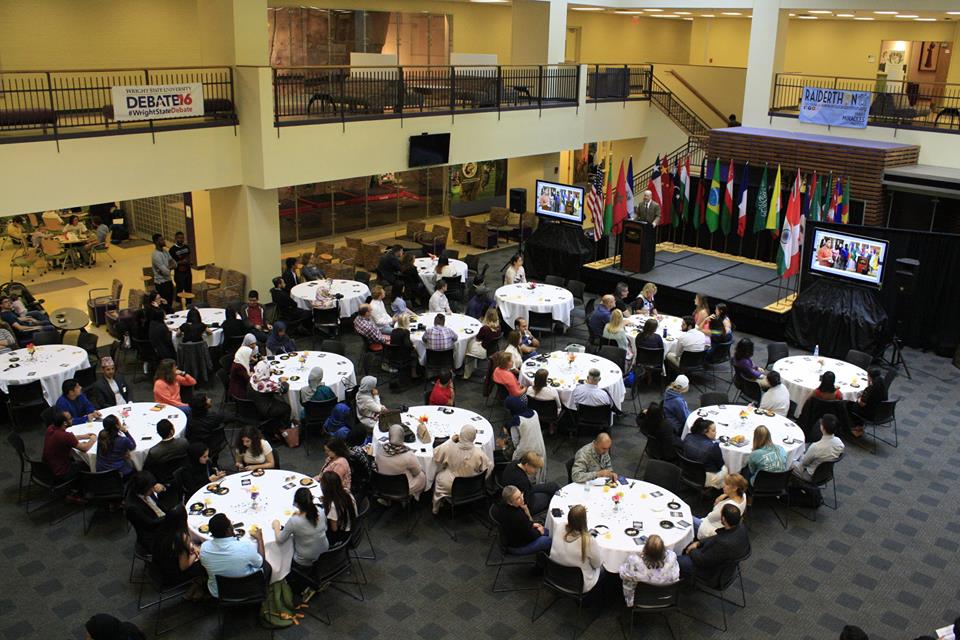 UCIE celebrates international student graduates every semester in their great accomplishment of completing their degree program and beginning the process of becoming future world leaders.
---
International Brown Bag Seminars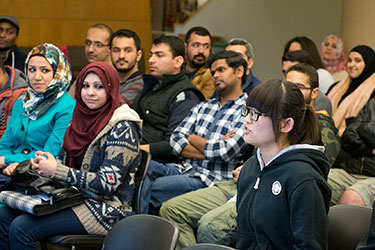 The International Brown Bag seminars are informal lunchtime presentations that cover issues and stories with an international focus.
Past presentations have included ambassador programs in India, dual sovereignty in Iran, higher education and internationalization, and the story of an American living in Iran.
Brown Bag seminars are typically held once per month during the fall semester.
---
Study Abroad Fair
The Study Abroad Fair gives attendees information on all of the programs that Wright State University offers. Meet professors that will be leading our summer Ambassador programs. Meet with our third-party providers that can help you study abroad, as well as meet our own study abroad and financial aid advisors.
Learn about what scholarships are available and let us help find the program that best suits you. Festivities include games, prizes, food, international vendors, and music.
For more information or questions please email us at studyabroad@wright.edu
For questions regarding any of these programs and events, email askucie@wright.edu.