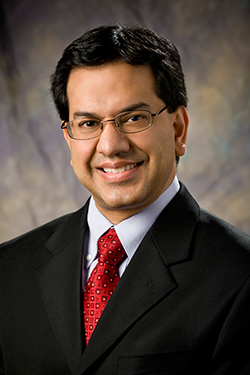 Dr. Anuj Goyal was appointed to the Wright State University Board of Trustees for a term ending June 30, 2019, replacing Jagdish D. Kulkarni.
Goyal's medical practice includes pulmonary disease, critical care and sleep medicine. Goyal holds a bachelor's degree in chemistry from The Ohio State University and a medical degree from the University of Cincinnati.
Anuj has two children and resides in Centerville.
Term ends 2019.