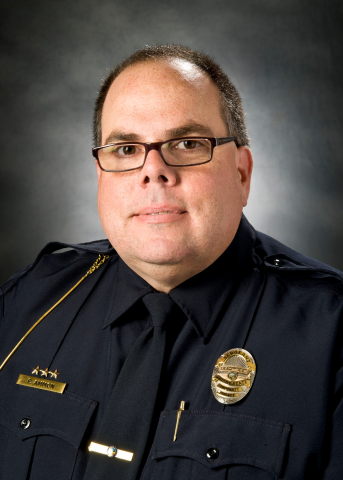 Awareness, avoidance and risk reduction are 90% of crime prevention!
The Wright State Police Department maintains a Crime Prevention Unit designed to reduce incidents of crime.
The Crime Prevention Unit is made up of a full time Crime Prevention Manager as well as other officers who are designated to individual housing areas in addition to their patrol duties. The Crime Prevention Unit sends out letters to all housing residents at the beginning of fall quarter introducing themselves to students and providing their direct contact information. The officers work in their designated areas to find solutions to problems and safety concerns as well as provide presentations on a wide variety of crime prevention topics.
In addition, the Crime Prevention Unit offers a variety of programs such as personal safety, sexual assault prevention, drug and alcohol prevention, active shooter response, vehicle safety, and many other topics upon request.
The Crime Prevention Manager, Sergeant Patrick Ammon, can be reached by email at patrick.ammon@wright.edu
Some other services offered by the Crime Prevention Unit are as follows:
The WSUPD recommends that every person take personal action to prevent crime. Take a look at our collection of Crime Prevention and Safety Tips.
---
Helpful Safety Information
Active Shooter
Awareness
Child Safety
Gang Information
General Safety Information
Sexual Assault
Theft Prevention
Vehicle Safety
---
Related Information
Ever wondered if your home was safe? Do you often walk alone? Are you at risk for being robbed or even worse?
Now you can visit the Rate Your Risk Website to evaluate a variety of risks in your life.