On this page:
---
Service Learning Internship
Are you looking for an opportunity to explore a nonprofit career, deepen your engagement with a community organization, school or public agency? Engage in service connected to your academic goals. SRV 4010 is a Service-Learning Internship. Students will intern about 110 hours at an approved community organization to complete work that meets a community-defined need. Students interested in this course should contact Marjorie McLellan, Interim Director, Center for Service-Learning and Civic Engagement, to secure internship placement before the start of the term. Registration by department permission. Contact Professor McLellan at marjorie.mclellan@wright.edu or (937) 775-3888.
---
Newman Civic Fellowship Program
The Newman Civic Fellowship recognizes and supports students who have demonstrated an investment in finding solutions to public problems and challenges facing communities throughout the country. As a program of Campus Compact—a national coalition of a thousand-plus colleges and universities, including Wright State—this one-year fellowship experience provides virtual learning opportunities, networking events, mentoring, and resources to help develop fellows into effective agents of change to build more equitable communities. Newman Civic Fellows are invited to participate in a national conference to connect with their counterparts across the country and participate in regional and state gatherings and webinars focused on developing their leadership skills. Campus Compact will give Newman Civic Fellows national recognition through websites and media, provide tools to help measure their personal growth, and invite them to participate in the Ronald Reagan Foundation & Institute's Leadership and the American Presidency Program.
Interested Wright State University students are encouraged to apply for the 2018 Newman Civic Fellowship by submitting the Wright State University Newman Civic Fellowship Application by the application deadline of midnight, January 19, 2018. The Wright State selection committee will choose one student, who will be nominated by President Cheryl Schrader for this prestigious program.
Wright State will support our selected student by:
• identifying a mentor who fits with their personal goals
• supporting their travel to the national gathering of Newman Civic Fellows
• recognizing our student through our website and university publications
• inviting them to report to the Board of Trustees on their actions to make social change
For more information about the fellowship, contact Jack Dustin, interim director, Center for Service-Learning & Civic Engagement, at jack.dustin@wright.edu.
---
Engaged Citizenship Studies Certificate
The Engaged Citizenship Studies Certificate program is open to students in all majors. The certificate gives you the opportunity to make a difference in your community while earning course credits, practicing your leadership skills, networking with community members, building your resume, and making new friends. The primary purpose and mission of the Engaged Citizenship Studies Certificate are to prepare students to respond and address identified needs in our communities. You will actively learn how to develop knowledge and skills for effective citizenship through understanding the resources and the needs of local, national, and/or international communities, and engagement with communities to enact positive change.
Certificate requirements include:
12 semester hours of service-learning intensive courses
Maintained GPA of 2.5 or better
SRV 2000:  Engaged Citizenship Studies
2 additional Service-Learning Intensive (SRVI) courses at 2000 level or above
SRV 4000: Engaged Citizen Capstone Project
For more information about the certificate contact Marjorie McLellan at marjorie.mclellan@wright.edu or (937) 775-3888.
---
Youth and Community Engagement Minor
Through the Youth and Community Engagement minor, Wright State students and community youth organizations will learn from each other to meet the challenges of citizenship and democracy.  This minor will prepare you to work with young people in urban schools and community programs through the active development of skills and strategies.
Minor requirements include:
9 semester hours of Core Courses
9 hours of Elective Courses, selected with the approval of the advisor
ED/URS 3110: Urban Youth
URS 4450: Community Development:  Principles and Practice
ED 4950/URS 4940: Youth and Community Engagement
The minor is open to students in all majors. For more information contact Anna Lyon at anna.lyon@wright.edu or Marjorie McLellan at marjorie.mclellan@wright.edu.  Also, check us out on Facebook.
---
Summer Service Abroad Opportunities
Want to earn service learning course credit while experiencing new cultures, gaining new perspectives, and forming new personal and professional relationships?  If so, studying abroad may be just the opportunity you are looking for!  Students, regardless of major, can apply for service-learning abroad courses. 
The 2014 summer abroad courses were:
BME 4610/6610/EGR 4610: Clinical Engineering in the Developing World in Malawi
URS 4490/6490: Global Youth Development in South Africa
NUR 4140/6140: Global Health Service-Learning in Tanzania
Optional Internship: Bordeaux, France
Be sure to check out the University Center for International Education (UCIE) website to learn about prerequisites and descriptions of future courses. UCIE will post the 2015 courses as soon as they are set.
Wright State offers the opportunity to combine service-learning with regional studies in the United States. For example: UH 2020: Environmental and Social Sustainability in Appalachia is offered in spring semester. Service learning internships may be a way to turn individualized service experience here or abroad into a for-credit course as well. For more information, contact Michele Tyler at michele.tyler@wright.edu or (937) 775-4262.
Malawi
Malawi: Clinical Engineering in the Developing World
Course: MBE 4610/6610/EGR 4610
Professors:  Thomas Hangartner, Nasser Kashou
Students in engineering and science majors spend three-weeks in Kaseye, Malawi, practicing innovative technical problem-solving. Students work in a healthcare facility to repair, install, and test medical equipment and computers. This experience seeks to broaden students' perspectives and improve their capability for performing in the field of engineering. Students will also be exposed to cultural and tourist activities.
2014 Malawi: Clinical Engineering in the Developing World Trip
Students went to Malawi from May 12 to June 4 this summer. They installed an x-ray room that included a low-cost digital image receptor developed as a senior design this past academic year, and a hematology analyzer generously donated by CopuNet. The students trained the local personnel in the safe use of the newly installed equipment and taught a couple courses in basic computer use.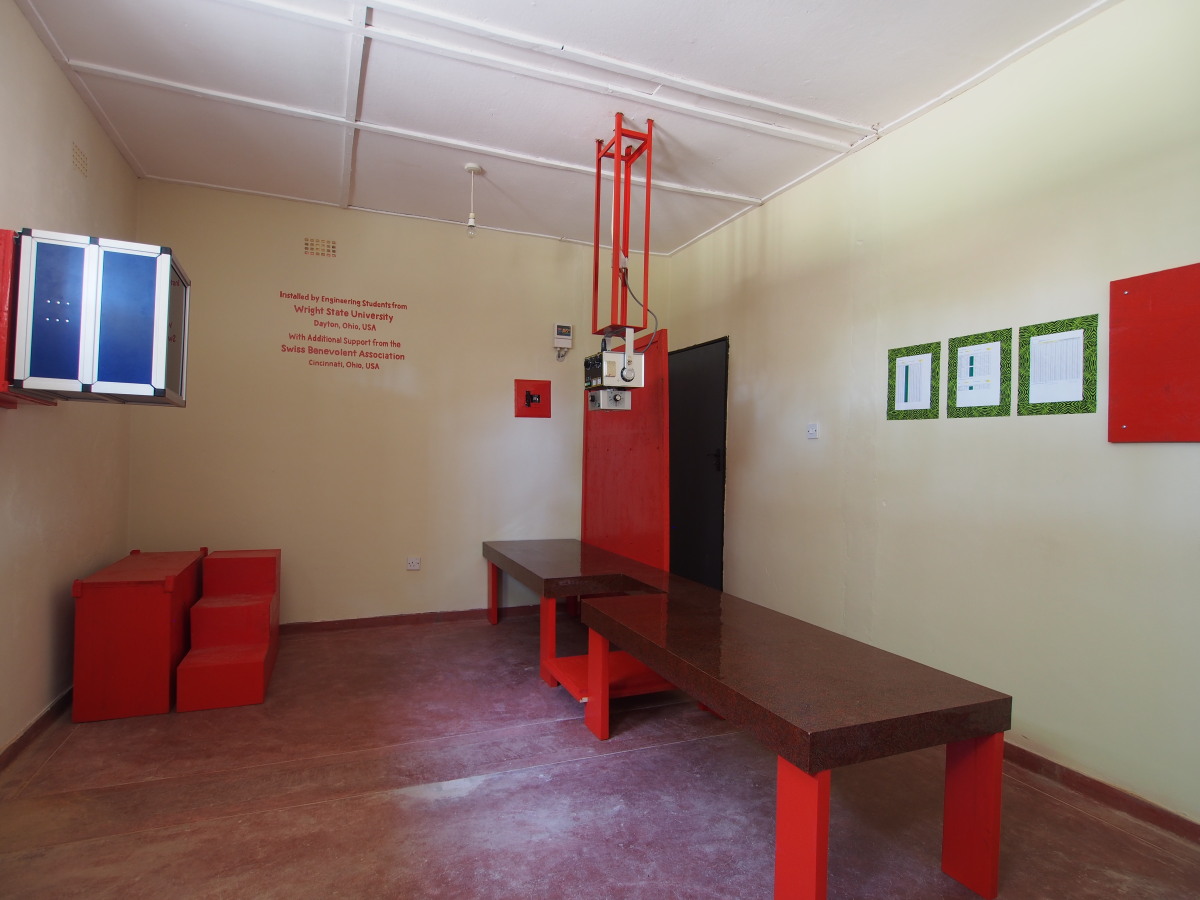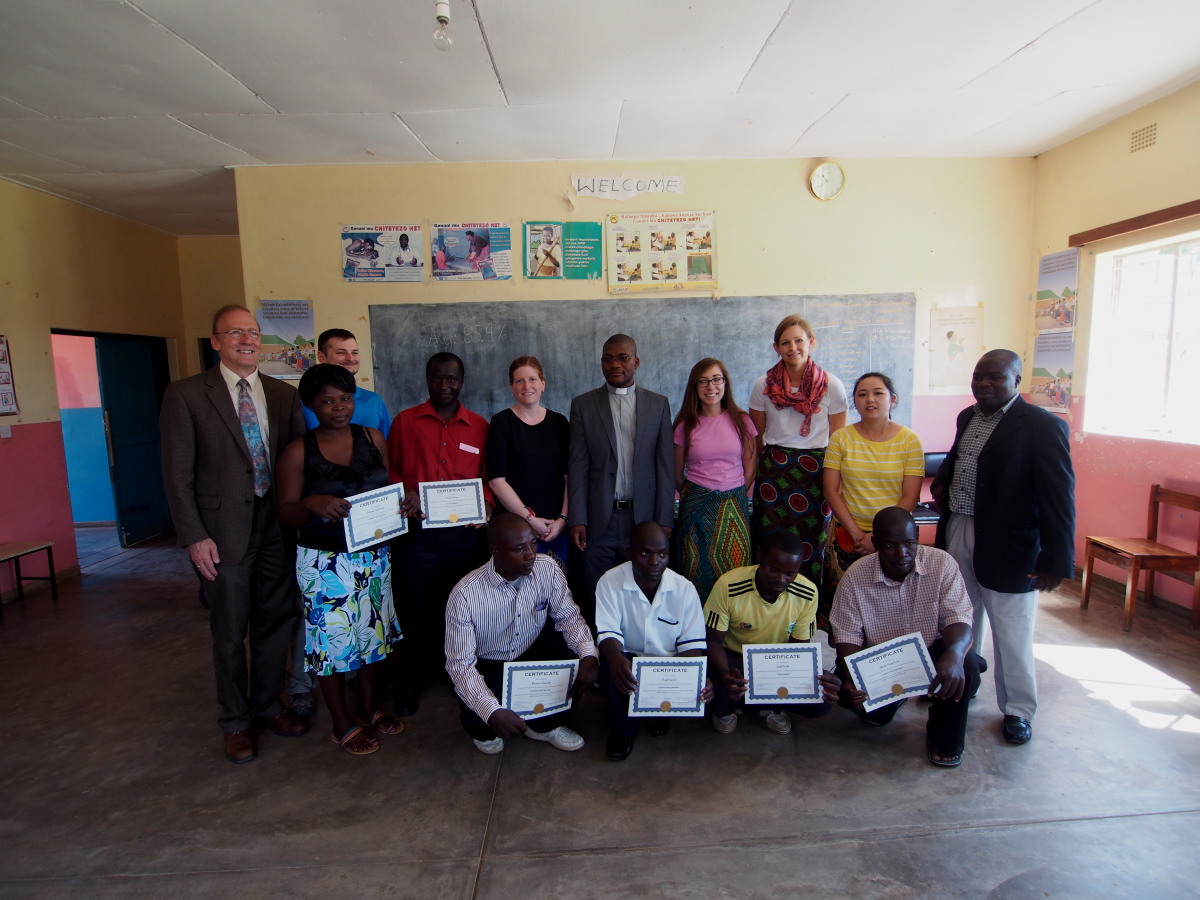 ---
South Africa
South Africa: Global Youth Development
Course: URS 4490-6490
Professor: Jennifer Subban
The South Africa Global Youth Development program, located in the city of Durban, will give you the opportunity to learn about the strides being made in local South African communities to overcome the legacy of apartheid. Students contribute by building the capacity of local high school students to assess their communities, plan, and implement community improvement projects. WSU students are trained to facilitate a community-based leadership workshop. The workshop aims to teach high school students how to assess their communities, plan service projects, and utilize their personal and community assets to implement them.  Students will be going to South Africa this summer, June22-July13.
Check out the program's Facebook Page! 
Photos from the 2014 trip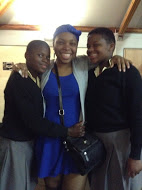 ---
Tanzania
Tanzania: Global Health Service-Learning
Course: NUR 4140/6140
Professor: Rosemary Eustace
Jointly run by the Wright State University's College of Nursing and Health and the School of Nursing at the Muhimbili University of Health and Allied Sciences (MUHAS), this global health service-learning trip is an opportunity for students to learn about family and community life, healthcare, and the culture of Tanzania.  Students work with nursing students from MUHAS, visiting health clinics in surrounding villages.
Before departure to Tanzania, students will be provided with reading material in the areas of service-learning theory, healthcare systems and nursing, millennium goals and the social-cultural, economic and political issues influencing health in Tanzania.  Basic conversational Kiswahili language lessons will also be included during orientation.
2014 Tanzania:  Global Health Service-Learning Trip
Five students visited Tanzania this summer, July 25-August 16.  During their stay, they visited an orphanage where they interacted with children and brought clothing donations, toured a local HIV/AIDS relief organization where they had the chance to interact with social work students, and worked in their unit of interest in the Buguruni Health Center.
---
Bordeaux
Bordeaux:  UNESCO World Heritage City
Optional Internship
Professors:  Kirsten Halling, Ph.D., and Pascale Abadie
Students traveling to Paris, France can opt to participate in the week-long internship program in Bordeaux. The internship broadens perspectives as students discover another French city in a very different geographical and cultural region of France. No longer, mere tourists, students will stay with families and will participate in French professional life by presenting American culture to French students of English. In addition to getting an insider's view of French schools and family life, students will develop presentation skills and will gain a deeper understanding of cross-cultural nuances. Also, during the program, students will visit historical sites and will visit Bordeaux' treasured vineyards.
2014 Bordeaux Internship
Students that participated in the optional internship stayed in Bordeaux from May 13-May 20.
---
Appalachia
Appalachia: Environmental and Social Sustainability
Course: UH 2030-3 credit hours; meets all semester, the trip is the week between spring semester finals and the first week of summer A term.
Professors:  Hunt Brown, Sarah Twill, Maureen Barry
UH 2030, The Environmental and Social Sustainability in Appalachia course, introduces students to the environmental, social and economic challenges affecting the people of Appalachia. The instructors believe that the integration of classroom work and service-learning using this multidisciplinary approach leads to a deeper understanding of complex issues. The course meets all semester to go over the content and prepare students for the capstone experience, a service-learning trip to Athens County in Southeast Ohio. Students participate in both social and environmental service projects during the week-long trip. In the past, students have helped Good Works with home repairs and maintenance as part of the Neighbors Helping Neighbors program, did water testing with Monday Creek Restoration Project, mulched community gardens with Community Food Initiatives, shifted collections of books at the Athens County Public Library, and weeded the asparagus beds at Green Edge Gardens.
2014 Appalachia: Environmental and Social Sustainability Trip
Here is what one student had to say about the 2014 trip:
"Outside of the close bonds that we developed with one another over the course of the trip was the sense of personal growth that I believe each of us felt by the time we left.  Every day was a new learning experience; whether it was through listening to someone's story, developing new skills, or discovering a different perspective to a specific issue, not one person left the experience unchanged."

— Alec Tumblison
---
Local Programs
WSU Mentors
WSU mentors is a service-learning mentoring program. Wright State students become mentors to students from the Louis Troy PK4 School in Dayton. For more information on WSU Mentors, contact Jack McKnight at jack.mcknight@wright.edu.
Touch Tomorrow
Touch Tomorrow is a tutoring and mentoring program for children from low-income neighborhoods and difficult home-life situation that make academic success challenging to achieve. Through this program, Wright State University students can provide mentoring to any of the following: Belmont High School, Dayton Urban Ministries, El Puente, Meadowdale Prek-8, P.A.C.E., Savillle Prek-8, St. Vincent's After School Program, Thurgood Marshall High School, and Westwood PreK-8.
Tutoring is also integrated as a service-learning project into a number of courses including:
ED 2010:  SRVI Education in Democracy
EDS 2900: SRVI Exceptionalities
SW 3700:  SRVI Human Behavior in the Social Environment:  Micro
Some ENG 1100 and 2100 sections
Individual students may also volunteer to tutor or enlist their student organization as tutors or mentors.  Most placements require background checks (at no cost).
For more information on Touch Tomorrow please contact the Center for Service-Learning and Civic Engagement at service-learning@wright.edu.
Related Programs
Be sure to check out these related programs at Wright State University: