Linking Your Vehicle to Your Parking Permit
When you purchase your permit in your My Parking Account, link your vehicle information to your permit.
Visit the Parking Account Website
Log In
Select the button labeled Continue to Parking Services​​​​​​. If prompted, enter your campus username and password.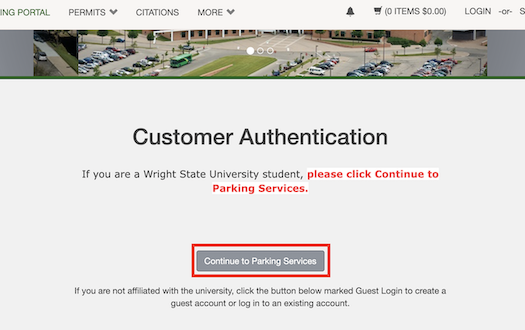 View Your Permits
At the top of the page, select Permits, then View Your Permits.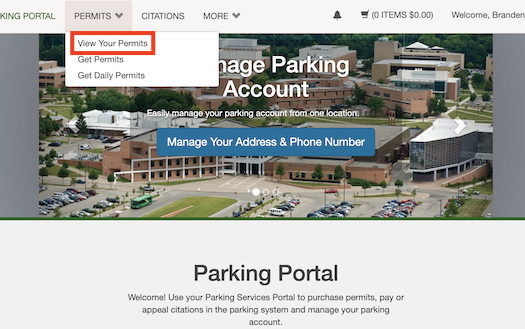 Select Permit
Select your Permit Number.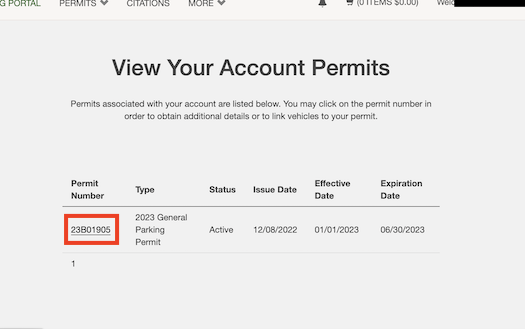 View Vehicles Already Added
Under Associated Vehicles, check to see if your vehicle license plate is listed. If so, and this is the only vehicle you want to be associated with the permit, then you're ready to go. If there's no vehicle plate listed, or if you wish to add another vehicle, proceed to the next step.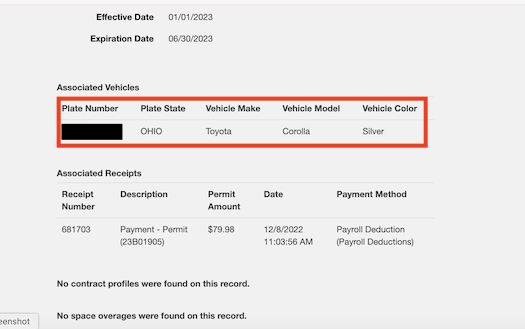 Add a New Vehicle
Select the button for Add Vehicles to Permit. See figure 1.
If the vehicle you want to add is listed, place a checkmark next to it and select Add the Selected Vehicle. See figure 2.
If the vehicle you want to add is not listed, select Add a new vehicle. See figure 2.

Note: You can associate any license plate number with your account. However, only three of those vehicles may be linked to your permit at any one time.

Fill out the form and follow the Next prompts to add your new vehicle and link to your permit. See figure 3.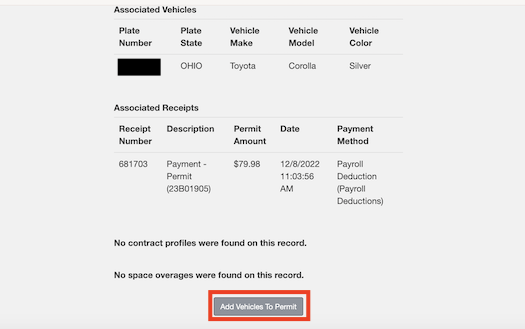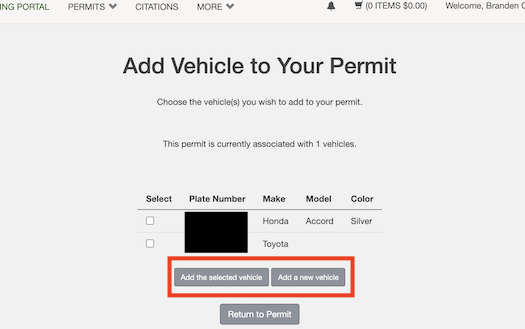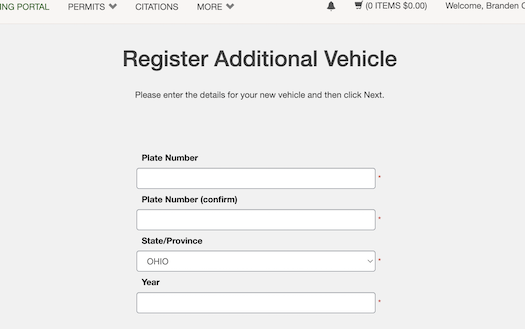 Questions?
Here's our contact information:
065 Allyn Hall
Monday—Friday, 7 a.m.–3:30 p.m. (We are closed from 1 to 2 p.m. each day.) 
parking@wright.edu