Academic Integrity Orientation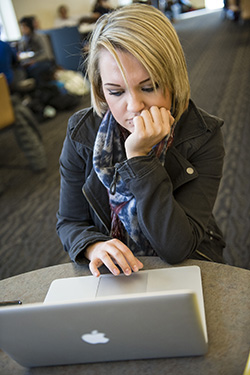 As part of the very important transition to college, many new students required to complete an online Academic Integrity Orientation (AIO) in Pilot, Wright State's learning management system.  The AIO has been designed by the Office of Community Standards and Student Conduct, and provides an overview of the University's policy regarding Academic Integrity. It is our hope that after completing the orientation students will have an increased understanding about the importance of academic integrity.
To access and complete the AIO, follow these steps:
Log on to WINGS
Click on the Pilot icon (upper right)
Once in Pilot, under My Courses Tab, click  on Academic Integrity Orientation
Click on Content Tab (top left corner) for an overview
Once you have read the Academic Integrity Policy, click on the Assessment tab.
Click on Quizzes & Exams.  Students may now complete the AIO quiz by clicking on the Start Quiz button.
Students have unlimited time to complete The Academic Integrity Quiz, however it should not take more than 10-20 minutes to complete the 10 question quiz. Students may retake the quiz until a passing score of 70% is achieved. 
Please be aware that completing the Academic Integrity Orientation is required to be eligible to enroll for spring classes.
Students should check email on a regular basis for important updates and reminders regarding the AIO. Questions about the workshop can be directed to the Office of Community Standards and Student Conduct at (937) 775-4240 or to your academic advisor.