Make the most of your benefits with Castlight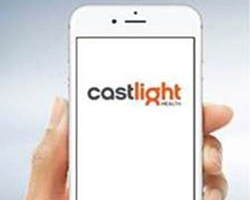 Manage your medical costs. Find care. Understand your health benefits.
Wright State University values its faculty and staff as its most important resource in achieving its mission and goals. Wright State strives to attract and retain highly qualified and productive employees through a philosophy of total compensation. Anyone seeking or accepting the benefits provided will be deemed to have accepted the terms of the benefits programs and the university's right to modify, amend, or terminate them. Every effort is made to ensure the accuracy of the benefits information on this site. However, if any provision is unclear, ambiguous, or an inconsistency exists between this site and the written plans or contracts, the actual provisions of each benefit plan will govern.
Faculty and Staff Leave Programs
Effective November 1, 2018, Human Resources has implemented a change to the leave management process. Leave applications and supporting forms will be maintained here on our Human Resources website.  As we move forward with streamlining the leave application and approval process, new forms have been made available. It is the responsibility of the respective faculty and/or staff member requesting a leave to complete the necessary leave application and to submit the application to Human Resources within the timelines specified.
Completed leave applications may be forwarded to Human Resources (Benefits) via email at hr-leave@wright.edu, campus mail or regular mail within the timelines specified for review and approval of the respective leave. The HR mailing address, for those sending paper applications, is Human Resources (Benefits) 2455 Presidential Drive, Ste. 221, Fairborn, OH 45424. Leave applications can also be submitted via fax to Human Resources (Benefits) 937-775-3040. Untimely submissions can result in delays in the approval process.
Any faculty and/or staff member currently on an approved leave may contact HR Benefits at 937-775-3399 or hr-leave@wright.edu with regard to any changes and/or updates to your approved leave or regarding your pending leave approval.
Leave application forms can be found by clicking on the Leave Forms tab.
 
Upcoming Ohio Public Employees Retirement System (OPERS) Seminars
December 5, 2018     11am – 12pm     163 Discovery Room, Student Union
OPERS – Education Today for Retirement Tomorrow    
This one-hour presentation is for OPERS members in the Traditional Pension Plan who are more than five years from retirement (Groups B and C).  This presentation provides information and resources so you can take an active role in preparing for your retirement and make retirement decisions throughout your career.
Topics include:
Earning and purchasing service credit
Disability and survivor benefits
Retirement eligibility
Early retirement reduced benefits
OPERS health care – general information
Educational tools and resources
Social Security
December 5, 2018     1pm – 2pm     163 Discovery Room, Student Union
OPERS – How to Select a Retirement Plan                                               
This one-hour presentation is for new OPERS members within 180 days of their hire date.  You will receive information on how to select the OPERS retirement plan that helps you achieve your retirement goals.  This is an important decision that will impact your financial future.  As a new OPERS member you have 180 days from your hire date to select one of the three OPERS retirement plans:
Traditional Pension, Member-Directed or Combined Plan
All three retirement plans have different features, so it's important you select the plan that best meets your needs and retirement goals.
Topics include:
Overview of plans
How your pension is calculated
Choosing your investments
Comparison of plan features and benefits
Retirement eligibility
Tools to help you select your plan
How to select your plan