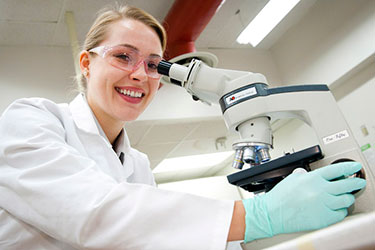 Honors courses come in many varieties, including Honors sections within the Wright State Core elements—communication, mathematics, global traditions, arts and humanities, social science, and natural science. Honors sections of introductory courses required in many majors—calculus, chemistry, biology, economics, and psychology—are also available. 

Honors courses cover the same material as the regular sections but in a different way. Enrollment is limited to twenty students, and everyone is encouraged to participate. Honors students write more (essay exams, position papers, and so forth), talk more (class discussions, debates, and presentations), read more (even in calculus), theorize, analyze, and synthesize more. In short, they get more.

Interdisciplinary Honors classes look at important topics from several perspectives. UH 2010 examines topics in the humanistic disciplines, and UH 2020 explores social realities using the tools of the various social sciences. The topics for the UH 4000 seminars change each term and cover important contemporary issues such as international terrorism, computer technology, bioethics, gender studies, and Dayton's aviation history. Interdisciplinary Honors courses feature guest speakers, field trips, and class projects.