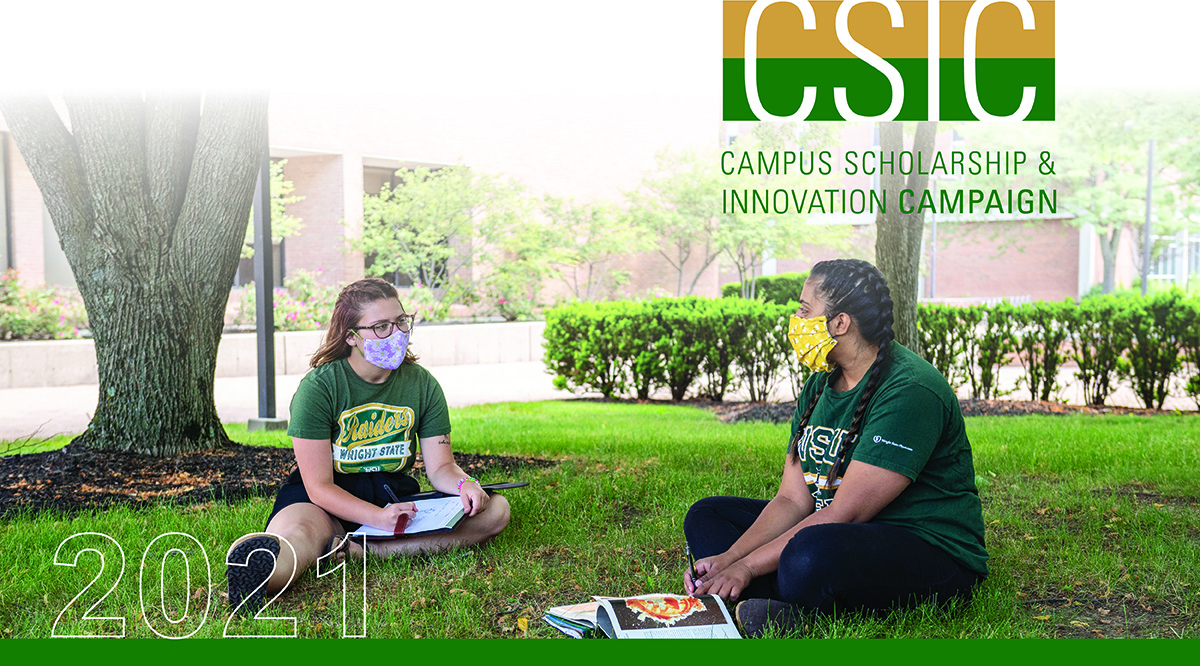 Campus Scholarship and Innovation Campaign (CSIC)
The Campus Scholarship and Innovation Campaign (CSIC) began in 1978 when one of Wright State's first employees organized the university's first-ever employee giving effort. More than four decades later, we continue to see the impact of CSIC, as a way to support our students.  
As we embark on this year's CSIC campaign we most certainly understand that, in a variety of ways, these are STILL challenging times for all of us. The past 12 months have proven our resilience as a community.
Despite the challenges we all face; our students remain the consistent focus. They need us, now more than ever. It has been a year since our campus community and the world as we knew it was forever changed. We reflect on the impact that COVID-19 continues to have on all of us, and most importantly, our students. During the fall semester the university had received nearly 1,100 requests for emergency assistance from students experiencing hardship. The solution to COVID-19 is close, however, during these continued challenging times, we have the greatest opportunity to come together and advance our mission.
Let's continue forward together by supporting our students, and give to an area of campus that is most important to you. Our students still urgently need emergency support and you can make an immediate impact for those struggling by making a donation to one of our student emergency relief funds or college emergency funds.
WHAT CAN YOU SUPPORT? 
Total Progress – CSIC 2021
Unit participation – CSIC 2021
| Unit Totals | Participation % |
| --- | --- |
| Advancement Division  | 89% |
| Graduate School | 63% |
| Raj Soin College of Business | 44% |
| Vice Provost of Research and Innovation | 44% |
| Executive Offices  | 40% |
| University Libraries | 38% |
| Marketing & Communications | 38% |
| Enrollment Management | 38% |
| Student Affairs | 33% |
| College of Engineering & Computer Science    | 32% |
| Athletics | 27% |
| Computing and Telecommunication Services | 26% |
| Division of Student Success | 25% |
| Business & Finance | 25% |
| Academic Affairs | 25% |
| College of Science & Mathematics | 23% |
| School of Professional Psychology | 22% |
| Lake Campus | 22% |
| College of Liberal Arts | 20% |
| Boonshoft School of Medicine | 13% |
| College of Nursing & Health | 12% |
| Facilities Management & Campus Operations | 6% |
| College of Education & Human Services  | 6% |
Flight crew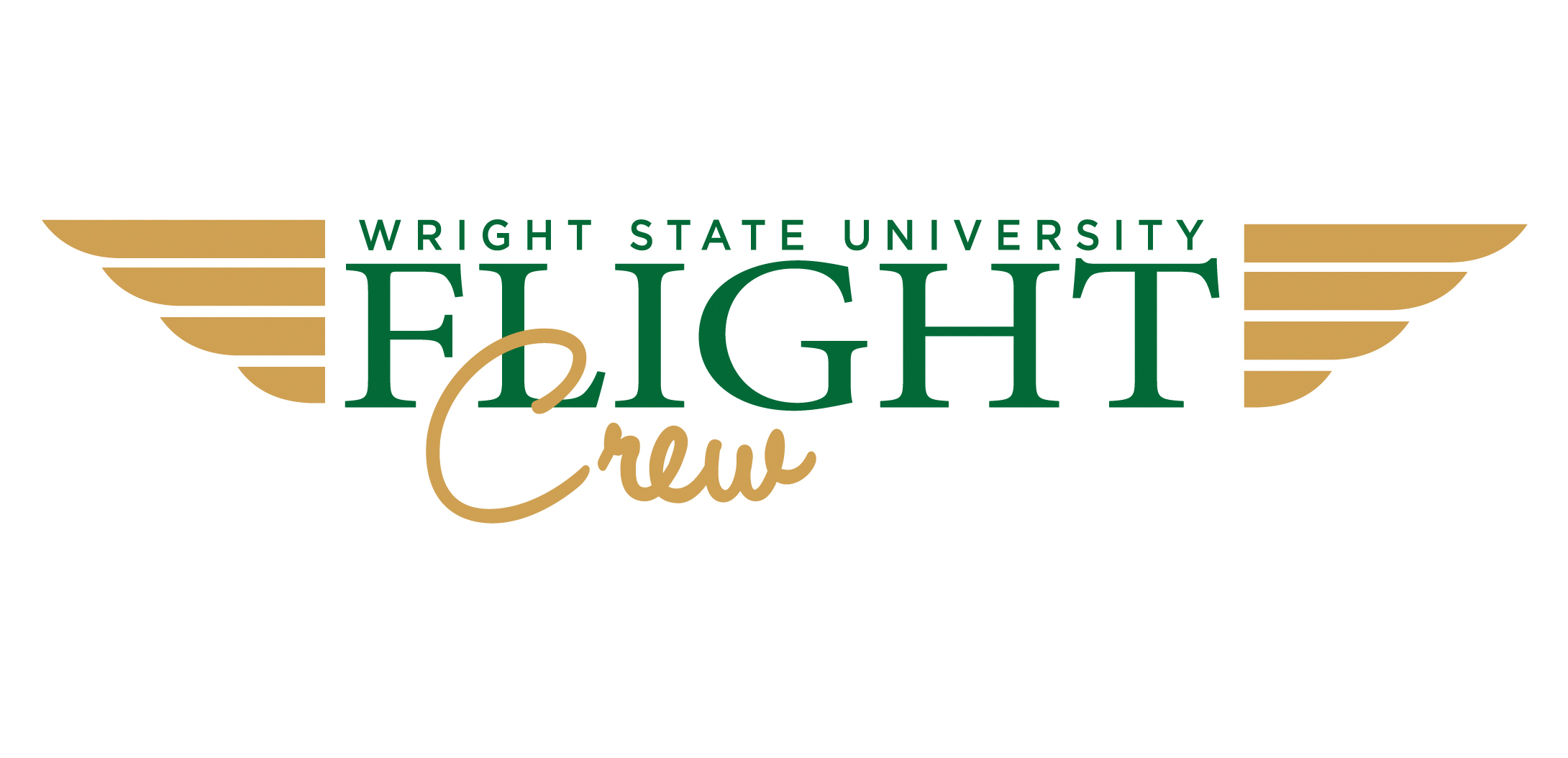 The Flight Crew is soaring into its third year, last year we had 472 Flight Crew members. Our Flight Crew are a group of like-minded individuals who support and want to see Wright State students succeed. Joining the Flight Crew is a way for you, as an employee, to invest in the area of Wright State that means the most to you. 
When you make your donation to CSIC this spring, or at any other time throughout the 2021 calendar year, you become a member of the Flight Crew. 
Join the crew by making your donation today.
Applies to contributions of $5 or more.
See the impact
"Scholarships have definitely made a difference in my life," says Wright State senior and supply chain management major Charline Phung.
"Scholarships have allowed me to attend Wright State," says senior Bella Asbrock.
"When you are a student trying to pay for college, every scholarship means the world," says Wright State junior Erin Gemmer.
2020 Donor Highlights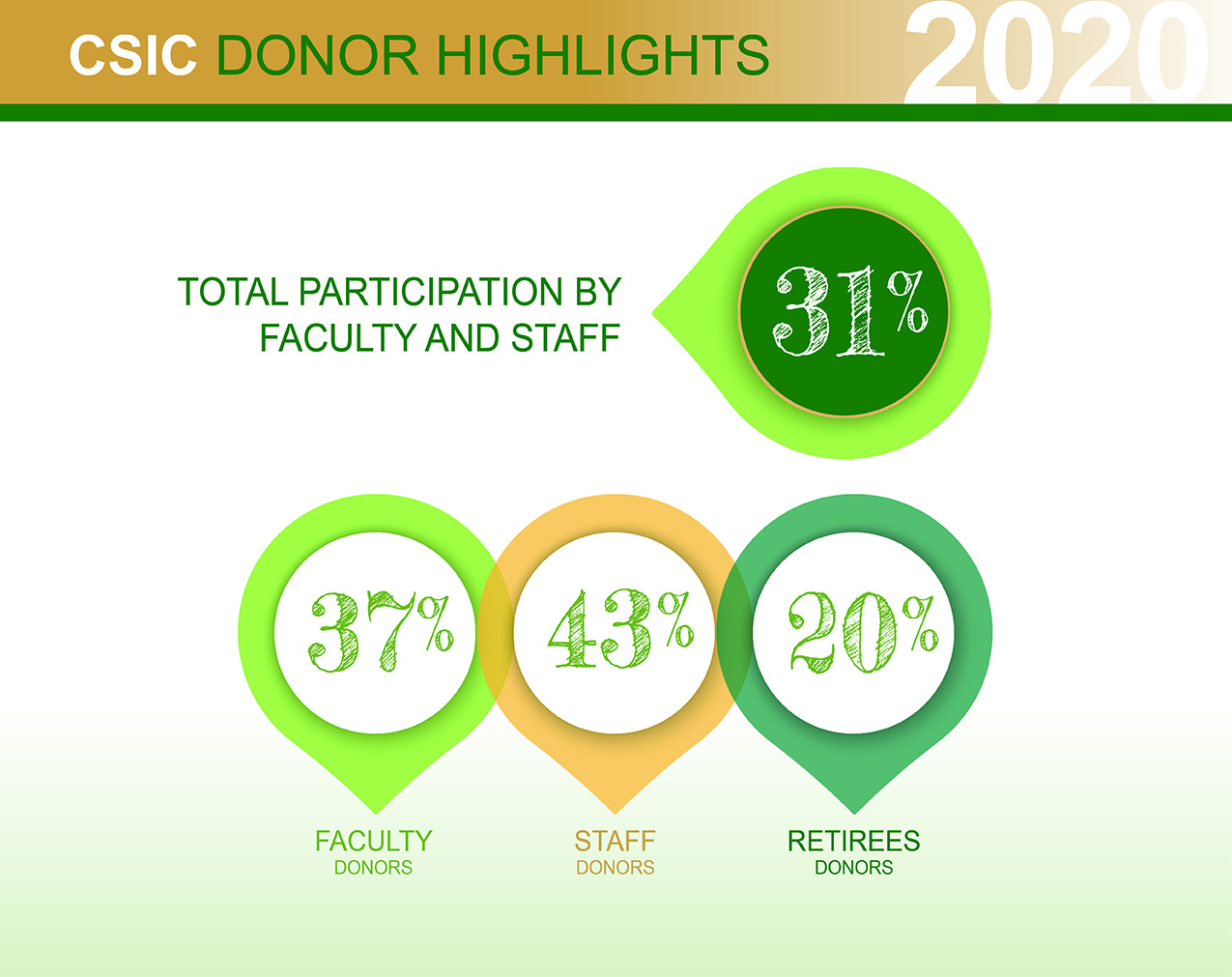 2020 CSIC By The Numbers