News and Events:
04/19/13
CANCELLED - Brown Bag Presentation - Dr. Robert Patterson, AFRL, "Human-Centric ISR and the SMART Program", Fawcett Hall 339A April 19th, 12:15pm


04/18/13
Dr. Tamera Schneider will be giving a 30-45 minute presentation about practicum opportunities, Thursday April 18 at 11:00, 339A of Fawcett Hall. Please rsvp at psychadv@psych.wright.edu to give us an idea of how many students to expect.


Resources:
Our Students: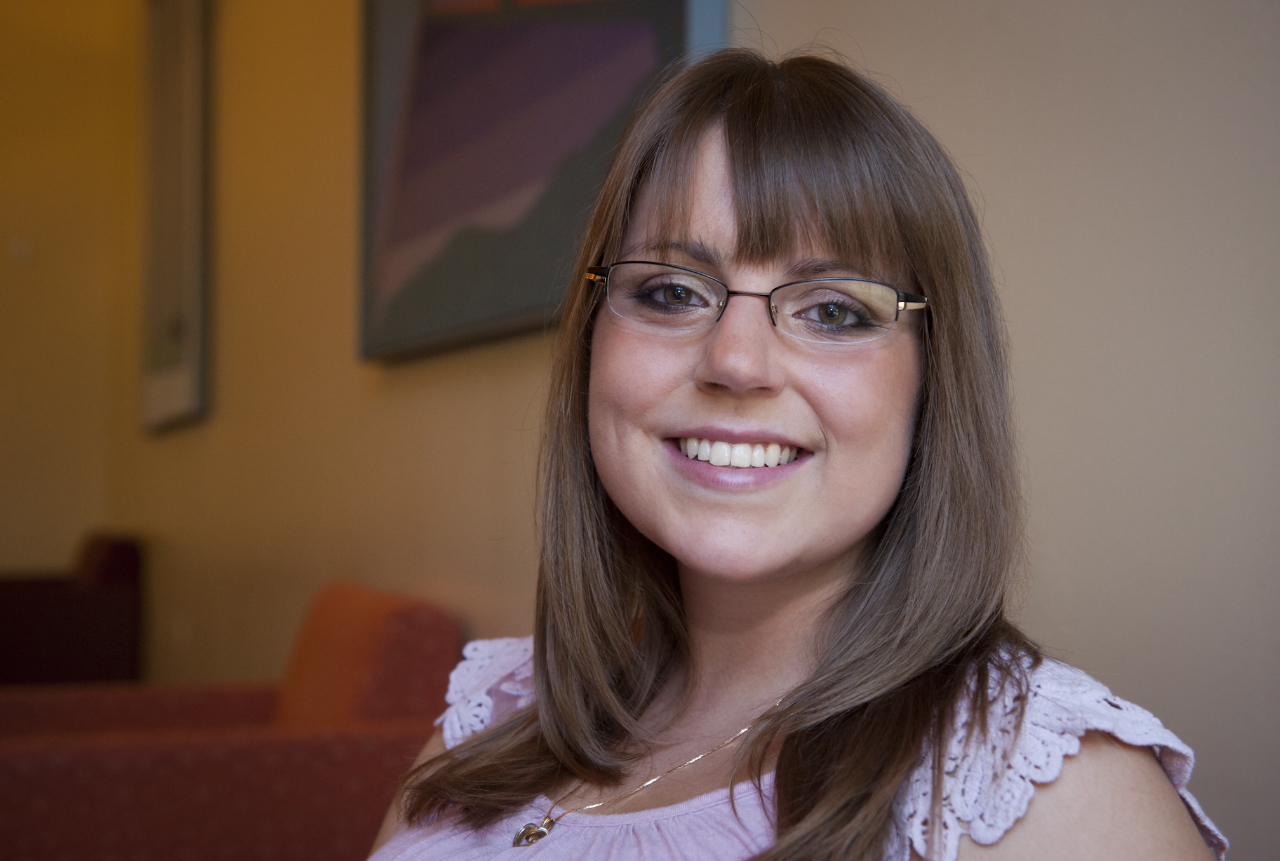 Foster background, work ethic yields success
---
Welcome! The Department of Psychology is one of ten departments in the College of Science and Mathematics at Wright State University and has a strong reputation as a science-based program that appreciates both the value of sound methodology and theory and the need to apply and test theory against practical problems of everyday life. We offer the BA and BS degrees at the undergraduate level and we offer both the MS and the Ph.D. degrees in Human Factors and Industrial/Organizational Psychology. Our faculty also participates in the Neuroscience track of Wright State's interdisciplinary Biomedical Sciences Ph.D. Program and in the interdisciplinary graduate program in Technology-Based Learning with Disabilities, which is supported by an NSF:IGERT award. We invite you to explore this website further to learn more about our programs. Let us know if you have any questions.
We cover the full range of psychology at the undergraduate level. The BA degree provides a broad survey of Psychology as both a science and a field of practice. The BS degree is designed specifically to prepare students to pursue graduate work in Psychology and other fields. Our undergraduates have gone on to be successful in clinical and experimental psychology graduate programs, as well as in a wide range of other fields – including neuroscience, medicine, and law. Through our honors program, undergraduate students are able to actively collaborate with faculty on original research projects. Many of these students have the opportunity to present their research at professional conferences and to co-author publications with our faculty.
Our graduate program in Human Factors and Industrial/Organizational Psychology is a research-based program that requires both a Masters thesis and a Ph.D. dissertation. Students are encouraged to direct their research to topics related to the performance effectiveness of both individuals and organizations. Graduate students can major in either Human Factors or Industrial/Organizational Psychology and must minor in the other. The program is designed so that students will be prepared to pursue research careers in either academic or applied/industrial settings.
Those interested in graduate training in clinical Psychology should contact the School of Professional Psychology (SOPP). This is an independent academic unit that offers the Psy.D. degree in clinical psychology. Also, be aware that Wright State also offers Human Factors degrees in the College of Engineering and Computer Science. For information about Human Factors in engineering, contact our Department of Biomedical, Industrial, and Human Factors Engineering.
There is a strong recognition at WSU and throughout the Dayton region that the human element is fundamental! For example, during WW II pioneering work by Paul Fitts identified the human factor as a critical component in Air Force systems. Today the 711th Wing of the Air Force at Wright Patterson AFB builds on Fitts' legacy to make Dayton the Air Force's center of excellence in Human Effectiveness.

---
Q & A of Psychology
What exactly is a psychologist?

Psychology is defined as the science concerned with human or non-human expression. So, a psychologist is a scientist who is concerned with human and/or non-human expresson.

A more in-depth discussion of Psychology from the TED conference.