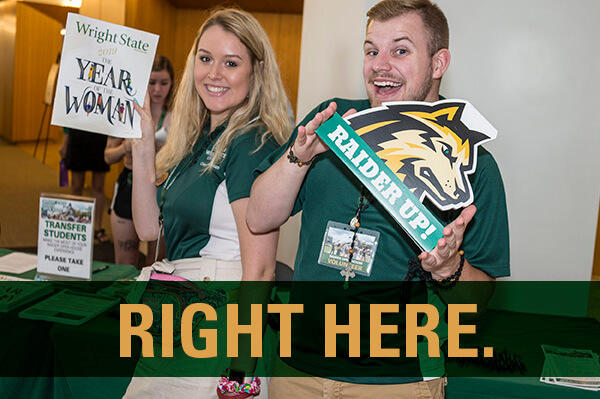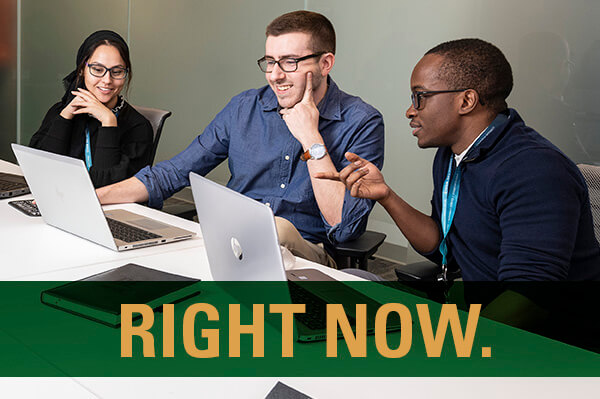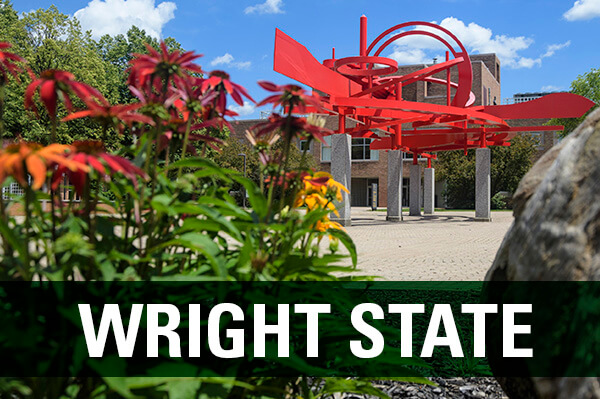 Summer Semester
A-term and full-term summer classes are offered in a convenient remote format—take them from your home.
Interested in taking a class or two to transfer to another university?
Virtual Campus Tours
Take a virtual campus tour and learn about our academic and service buildings, athletics and recreation, campus highlights, dining, and residence halls and apartments. You can also schedule a virtual appointment and information session at 10 a.m. and 2 p.m. on Monday through Friday.
AFFORDABLE EDUCATION
We know an affordable college education matters to you. We offer one of the lowest tuition rates in Ohio and award approximately $27 million in scholarships each year.
Our Wright Guarantee Tuition Program guarantees the same annual cost of in-state tuition, housing, and dining over a four-year college career for new incoming, degree-seeking undergraduate students.
ATTEND CLASSES WITHOUT LEAVING HOME
Find your future at Wright State University
Wright State serves more than 13,000 students—they made a smart choice by getting a world-class education at one of the lowest four-year tuition rates in Ohio. Want to know more? Fill out the form below.
Wright State values your privacy.
Transfer and receive a $500 scholarship
We make the process of transferring to Wright State in Fall 2020 even easier by offering every student who transfers for Fall Semester 2020  a $500 scholarship. With award-winning faculty and one of the lowest tuition costs in Ohio, Wright State can help define your best future.
Visiting and Non-degree seeking students
Get started today
Ready to begin? Take the next step and start your application today!
UPCOMING start dates:
Fall Semester—August 24, 2020
Spring Semester—January 11, 2021
SUCCESS STORIES
Research award for Wright State biology student Tara-Yesomi Wenegieme shows lab prowess