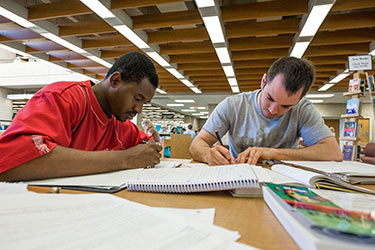 Wright State University is a nationally known and regionally accredited university with eight colleges and three schools. Wright State offers over 150 bachelors, masters, doctoral and professional degrees.
Wright State accepts transfer credit from regionally accredited college and universities, as well as all military branches, and we award college credit for prior learning assessments, such as CLEP, AP, IB, and more.
We have articulation agreements and course equivalency guides with area community colleges. We also have special partnership programs with some of our biggest transfer partners. Our Career Technical Assurance Guide will help students who take Ohio Department of Higher Education approved courses from Career Technical Centers (CTC) with transferring technical credit. 
Prospective students should contact the Transfer and Nontraditional Student Center so we can create an individualized plan that is right for them.