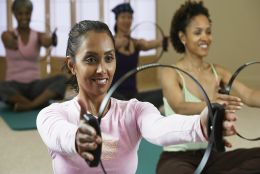 Student Health Services (SHS) seeks to provide healthcare, prevention, education, outreach and public health services to a diverse student population in a safe, caring and supportive environment. A nurse-managed clinic, we offer an affordable, holistic approach to your well-being that also focuses on prevention. Our positive approach to living emphasizes the total person: social, occupational, spiritual, physical, intellectual, and emotional.
SHS employs Nurse Practitioners who provides primary care for minor illnesses, management of chronic conditions, injuries, and immunizations as well as a part-time Physician for other problems. All our professionals are certified, licensed, or registered in their respective fields.
By providing accessible quality health care services, we strive to create an environment for our students to learn the skills to manage their own health and become informed future health care consumers.
Mission
Student Health Services is committed to providing quality health care services and health education as well as helping students maintain a healthy lifestyle.
Vision
Student Health Services will be an outstanding resource committed to meeting the changing health and wellness needs of the university community.