What is Pathways?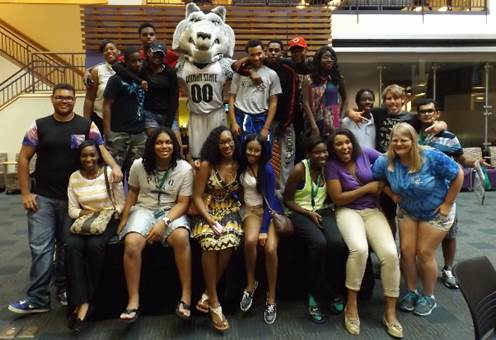 Pathways is a student success program designed to provide first year students and their families with important information to help with the transition from high school to college.  The Division of Multicultural Affairs & Community Engagement is proud to offer this program for you on August 21-22, 2018.
This two-day interactive program is designed with the first year student in mind. During the Pathways program participants will attend workshops to assist with increasing the skills needed to meet the expectations of a university classroom such as study skills, note taking, and time management.
This unique program is a great opportunity for students and parents as it allows you to meet faculty, staff, and administrators in small sessions, connect with advisors and alumni, have the opportunity to get to know your fellow first-year Raiders and includes the perk of an early move-in date.
Please join us for this great program at no additional cost to you or your family. Fill out the form below to participate and learn more about Pathways 2018.
Deadline date to RSVP is July 15, 2018.
Tentative Program Schedule
August 22
Early Move-In Times

12-4pm (Residence Services)Pathways students will arrive and move into the dorms!
5-7:30pm - Dinner Reception for Pathways Participants and Families
7:30-8:30pm -  Mini org fair
August 23
Workshop Schedule

8-9am Continental Breakfast

Morning Sessions
Lunch
Afternoon Session
Dinner

4pm BBQ Garden of the Senses

Evening

 6:30 – 8:30pm Game Night (prizes and giveaways)
ALL PATHWAYS STUDENTS MUST PARTICIPATE IN THE ENTIRE TWO DAY PROGRAM.