Katie Deedrick Above & Beyond Award
The Division of Student Affairs' successes are made possible because of its hardworking and caring staff. Help us to recognize these dedicated staff members that exemplify going above and beyond for the division by nominating them for the Katie Deedrick Above & Beyond Award.
The Katie Deedrick Above & Beyond Award celebrates a staff member that always goes the extra mile by giving their time, support, or excellent service to our students, colleagues, and/or WSU community. To nominate someone, please fill out the nomination form below.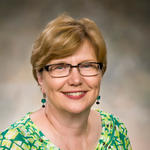 June 2019: Jill Rarick, Administrative Support Coordinator, Residence Life and Housing
Past Recipients
May 2019: Allison Newlin, Staff Therapist, Counseling and Wellness Services
April 2019: Stephanie Allen, Managing Attorney, Student Legal Services
March 2019: Julie Bertsos, Special Event Support Coordinator, Student Union Administrative Office
February 2019: Billy Willis, Assistant Director, Competitive Sports
January 2019: Eric Corbitt, Director, Student Union, Campus Recreation and Student Activities

December 2018: Gina Keucher, Program Director, Student Activities
November 2018: Mark Queen and Lisa Eizenga (Not Pictured), Community Director, Residence Life & Housing
September 2018: Gary Dickstein, Interim Vice President for Student Affairs
May 2018: Mia Honaker, Administrative Support Coordinator, LANA
March 2018: Amanda Watkins, Associate Director, Veteran and Military Center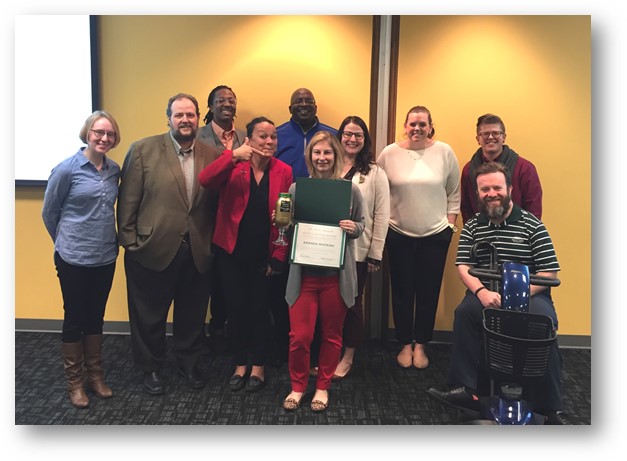 January 2018: Julia Acosta, Director, Latino, Asian, and Native American Center
December 2017: Destinee Biesemeyer, Coordinator for Health Promotion, Counseling and Wellness Services
November 2017: Petey Peterson, Director, LGBTQA Affairs
October 2017: Lisa Burke, Accounting Clerk, Office of the Vice President for Student Affairs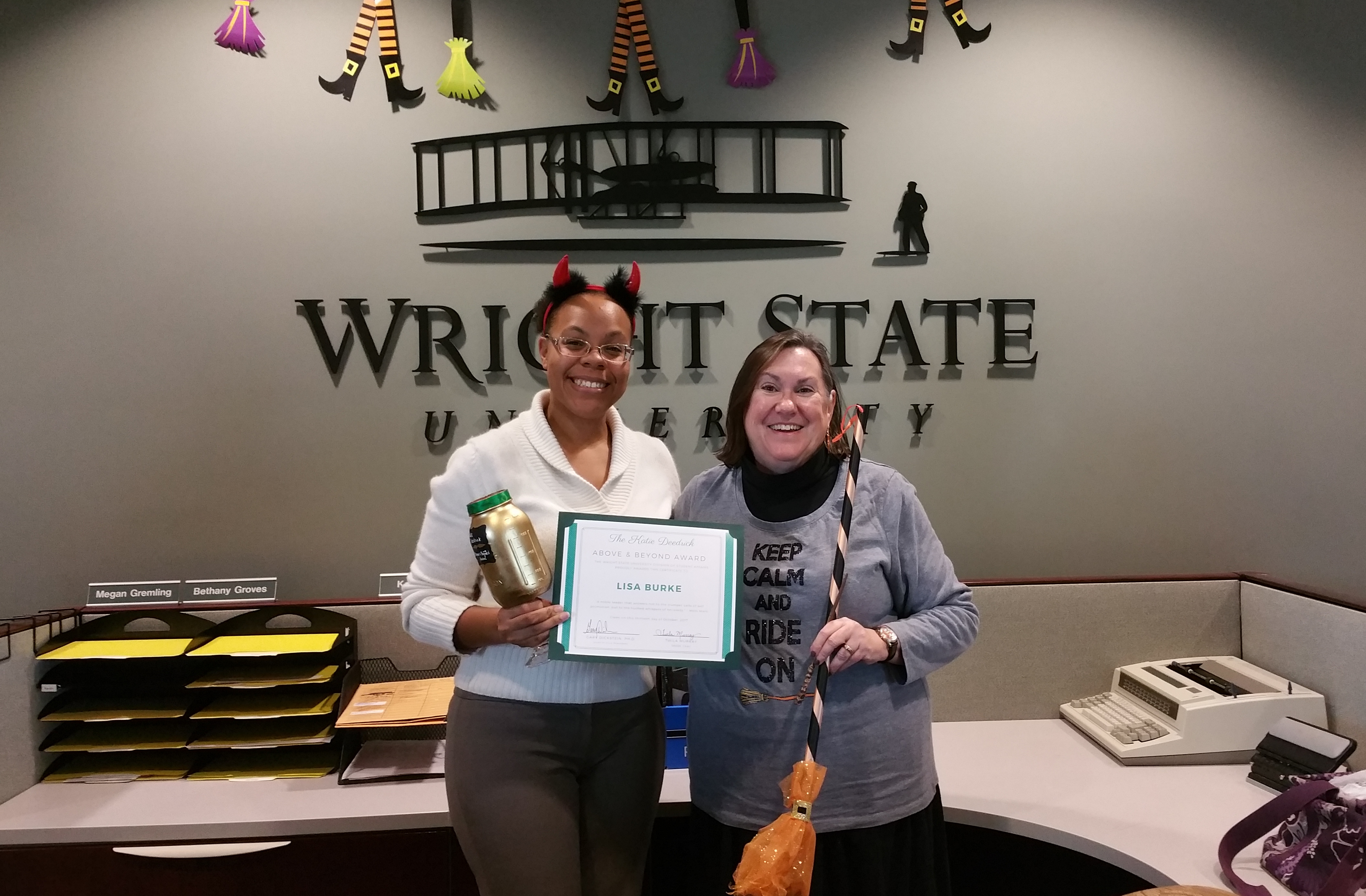 September 2017: Jennifer Turpin, Assistant Director, Fitness and Wellness, Campus Recreation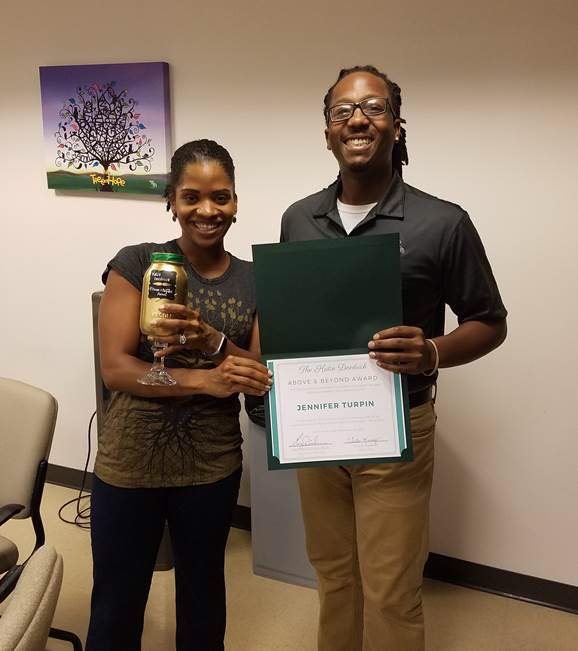 June 2017: Katie Deedrick, Director, Student Support Services
The Wright Stuff Award
The Wright Stuff Award is designed to acknowledge a department within the Division of Student Affairs that has:
Gone out of their way to help another department
Gone above and beyond the call of duty to assist students
Consistently done more with less
Been innovative with programming and collaboration
Done an amazing job with a specific program or initiative
Directors are invited to give another department a pat on the back by writing a paragraph about why that unit is deserving of this award and email it to sa-pdc@wright.edu.
*In the spirit of the award, please nominate a department other than your own*
The Staff Development Committee will review nominations and will recognize a department each semester at a division-wide activity. 
We look forward to reviewing your submissions!
Spring 2019: Counseling and Wellness Services

Past Recipients
Fall 2018: Residence Life and Housing
Spring 2018: Women's Center
Summer 2017: Office of LGBTQA Affairs