The 2019-2020 Classified Staff Council Members have been elected!
Officers:
Connie Bajek, Chair

Carly Porter, Chair-elect

Becca Webb, Secretary *

Lori Morris, Treasurer *
Members:
Franchesca Alford *

Patrick Ammon

Ron Applegate

Cathy Dalton

Shelley Gravenstine

April Haley

Mia Honaker *

Libertad Leon *

Greg Patterson

Sheri Penwell *

Suzanne Semones
* New and returning members for the 2019-2020 term
Please feel free to contact any of us if you have anything you would like us to address!
***********************************************************************************************************************************************************************************************************************************************
2019 CSAC Nominations & Elections Process
The 2019 CSAC nominations and elections process began Friday, May 31, 2019. Nominations and elections occured via electronic surveys and only classified staff members were allowed to participate. Below was the timeline for the 2019 CSAC nominations and elections process.
| Date | Schedule |
| --- | --- |
| Friday, May 31, 2019 | CSAC Nominations Survey opens |
| Friday, June 7, 2019 | CSAC Nominations Survey closes |
| Friday, June 14, 2019 | Nominees will be asked to accept/decline nomination |
| Wednesday, June 19, 2019 | Deadline for nominees to submit statement of interest |
| Monday, June 24, 2019 | CSAC Election Ballot Survey opens |
| Monday, July 1, 2019 | CSAC Election Ballot Survey closes |
| Monday, July 8, 2019 | Newly elected CSAC members announced |
Nominees and Statements of Interest
Franchesca Alford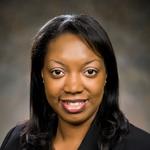 Statement of Interest: I am honored to currently serve as a member and would love the opportunity to continue to represent the Classified Staff of WSU. I feel like we are just reaching the surface and change, unity, and inclusion is on the horizon. Raised as a Third Culture Kid, I breathe diversity and collaboration. I feel we are only as strong as our weakest link and collaboration makes us stronger. I am passionate about the WSU Community and like to help students and staff in whatever way I can to make their experience one they will remember. I have been privileged to host all types of guests from delegates from the Peace Accords to the future Raiders we will have in our presence very soon.  I love to give back to the community and am currently the Chair of The College of Business Staff Advisory committee. I have enjoyed watching the committee be able to assist in boosting morale and hear the concerns of our staff in RSCoB. It would be an honor to serve the classified staff.
Mia Honaker

Statement of Interest: I value CSAC's efforts in advocating for classified staff, and I would welcome the opportunity to serve on the committee.  I have been with the university since 2005 and currently serve as the Interim Associate Director for the Office of Latinx, Asian and Native American Affairs.  My current role at Wright State has allowed me to expand my outreach and programming for students, and I would love to be able to do the same for our classified staff.  Thank you for considering me to represent you.    
Libertad Leon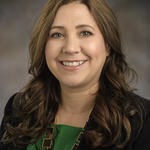 Statement of Interest: I would like to serve on CSAC because I want to be part of the positive changes that together, we can accomplish by addressing the different issues facing the Classified staff. In addition, as a Latinx, I would like to be a representation of minorities in CSAC, as well as in this institution. Finally, I would like to see more people enjoying what they do, feeling valued and being well compensated for all they do for the Students, the Faculty and the rest of the Staff members at Wright State University.
Sheri Penwell
Statement of Interest: Being a current CSAC member, I have learned so much over the last 2 years.  I would like to continue to build upon that knowledge and become more productive on the advisory council.  I have been an employee at Wright State for 15 years, working in the Office of Disability Services for the last 9 years.  I have seen many changes during the time that I have worked on campus. I am hoping to continue to have a small part in shaping the future of our campus environment.
Ife Shafeek
NO PHOTO SUBMITTED
Statement of Interest: I am interested in serving on CSAC to gain a better understanding of University policy and procedure so I can share what I learn with other classified staff and we can have some say in how changes may affect us.
Frances Terry
Statement of Interest: Being a member of the WSU CSAC would be a great honor.  As a learner, I'm eager to learn of all the different ways I can be a more productive member of this institution.  I hope to bring different insights in the facilitation of the CSAC mission.
Earl Thompson
Statement of Interest: I have been on CSAC before and enjoyed my time on the committee. I look forward to the opportunity, if elected, to serving the Wright State Community and giving positive feedback, ideas and working with others to helping to make the University a better place to work. 
Becca Webb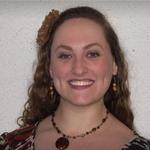 Statement of Interest: I would like to remain an advocate for classified staff, especially in this environment of unease and dissatisfaction.  I am involved in multiple areas on campus and can use that experience to best serve our constituency - compiling data, providing multiple perspectives, and helping admin see a larger picture of what classified staff do and need at Wright State in order to thrive, personally and professionally.