When I was in elementary school I decided I wanted to be a teacher.  However, by the time I graduated from high school I had changed my mind.  I began college as a geology major—didn't like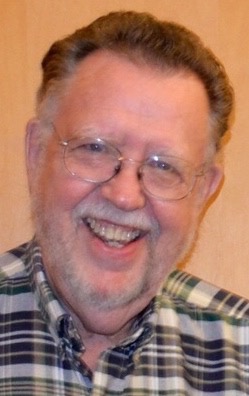 it.  Switched to music—wasn't good enough.  Switched to math—differential equations killed that idea.  Graduated with a master's degree in business administration—didn't like working in business.  So what did I do—went back to college to get my teaching credentials to teach high school business. 
Even in my fifth year of being a high school business teacher I felt pleased with my career choice.  However, in order to continue to be certified as a teacher in Ohio you have to take a certain number of college or in-service classes.  So, in order to keep my teaching certificate current I signed up for a couple of in-service classes in fall of 1968.  The classes were taught by Wright State Faculty member Rita Tilton who asked if I would be interested in teaching part-time as Wright State's College of Business needed part-time faculty members (I didn't know what adjunct meant).  I jumped at the chance, not only would it be a challenge but also we could use the extra income!
During the 1968-9 academic year I taught a Business 101 (Introduction to Business) class during the Winter and Spring quarters.  In the Spring term I was asked if I would like to apply for an Instructor of Business position.  However, I was told that I would need to get a doctor's degree within the first 7 years if I wanted to continue teaching at WSU.
I started teaching full time at WSU in 1969 and began a doctoral program at University of Cincinnati during the fall of 1970.  I can't believe I was able to teach full time and complete a doctoral program at the same time.  Oh, I didn't mention being married with children, remodeling our home and running a part time Tax consulting business.
When my wife and I moved to the Dayton area in 1964 we planned to stay for a few years before moving to someplace more interesting—we are still here.  We bought our first home in 1966 with the idea of buying a home with a few acres when we could afford it—we are still in our first home.  I decided I would teach at Wright State for a few years after I got my doctorate and ended up staying for 26 years full-time and another 4 years part-time.  After all those years I still feel connected by being an active member of the Wright State University Retirement Association.
Back to the planning idea, corporate management literature always expresses the importance of planning.  Since I taught business management, the old adage of "do as I say not as I do" may fit very well.  Or how about, "If you can't do it, teach it."