Hamilton Hall, home to more than 300 students, was the first campus dormitory. It's a traditional-style fully furnished residence hall, co-ed by floor, with floor bathrooms and individual private shower rooms. Room types are super single, double, deluxe double, and triple occupancy. Meal plans are required. All students are eligible to live in Hamilton Hall.
Amenities
Engineering and STEM theme and interest floors
Floor lounges
In-room microwave and refrigerator
All utilities included
Local phone access
Laundry facilities (free laundry)
Vending machines
High speed internet and cable TV access
Air conditioning
Computer lab and classroom
Grills
Volleyball court
Costs & Agreements
Agreement: Two semesters (academic year)
Click image to see photos of Hamilton Hall
 
Super Single
Students per bedroom: 1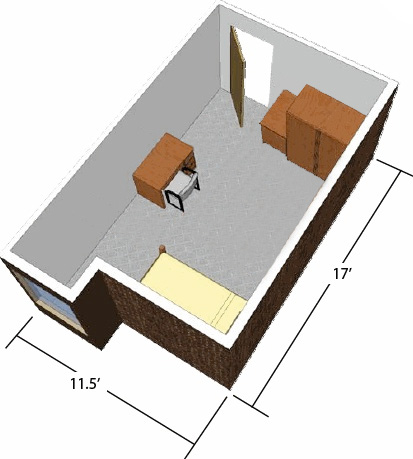 Double
Students per bedroom: 2
Double Room Specifications (PDF)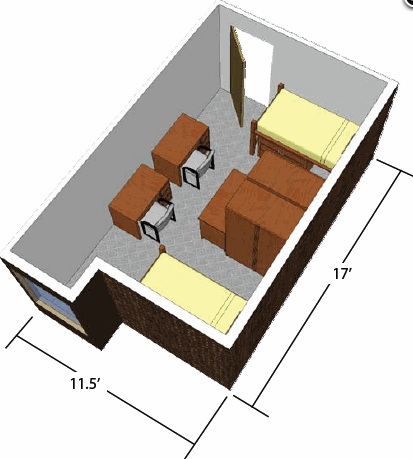 Triple
Students per bedroom: 3
Triple Room Specifications (PDF)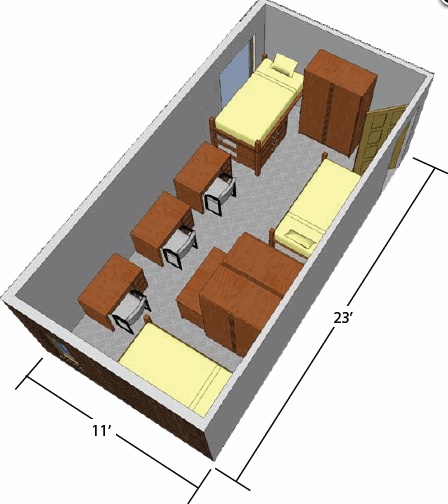 Standard Features
Resident Assistants (R.A.)—An R.A. is a person who's been trained to assist you, support you, help you with conflicts, and provide educational opportunities and social activities.
Community Council—Get involved in planning activities and governance for your community.
Social Activities—Many of these are planned so you get to know your fellow community members.
Mailing Address
Hamilton South Wing
[Student name]
3640 Colonel Glenn Highway
Hamilton Hall South [Room number)
Dayton, OH 45435
Hamilton West Wing
[Student Name]
3640 Colonel Glenn Highway
Hamilton Hall West [Room number)
Dayton, OH 45435