2019 ROOM SELECTION FULL APARTMENT INCENTIVE
Fill an entire College Park/University Quad or Forest Lane Apartment during Room Retention/Roommate Pull-in, Full Apartment Selection or Mixed Gender and receive a $200 discount per person on your room rate for Fall 2019.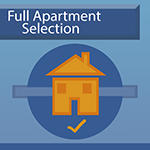 The entire apartment must be filled.
Everyone needs to pay or defer their $150 prepayment no later than April 1, 2019. *
All residents must move into the unit.  Residents have the option to replace a roommate with a new resident in the event a vacancy happens.
All residents must be registered for Fall 2019 classes.
The $200 discount will be applied to residents who meet the above qualifications.  The discount will be applied to the student's Bursar account once Residence Life & Housing verifies who moved in and all residents are registered for classes.
* Gender Inclusive has a separate application and prepayment due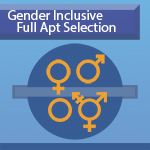 SIGN UP NOW FOR GENDER INCLUSIVE>>>