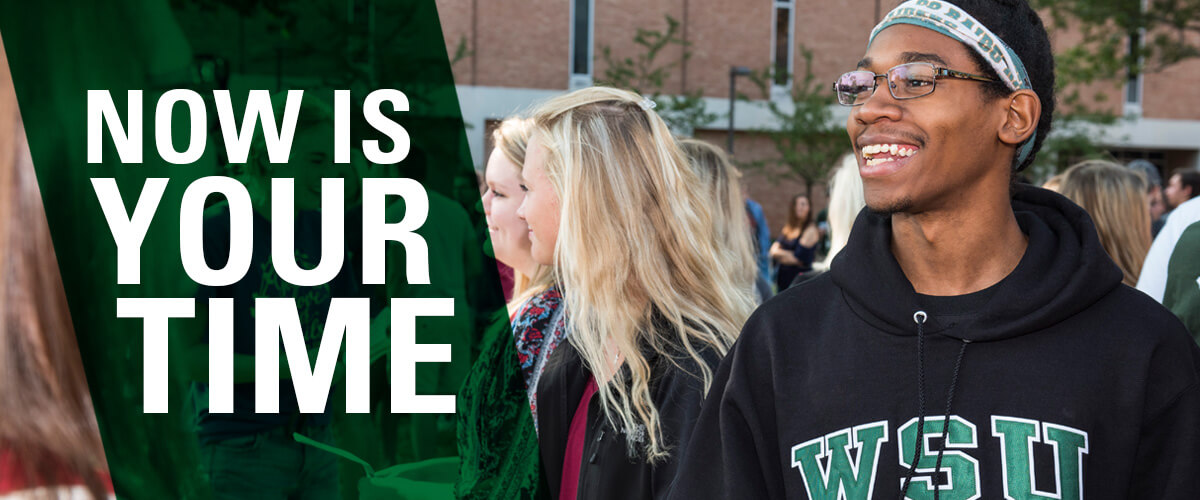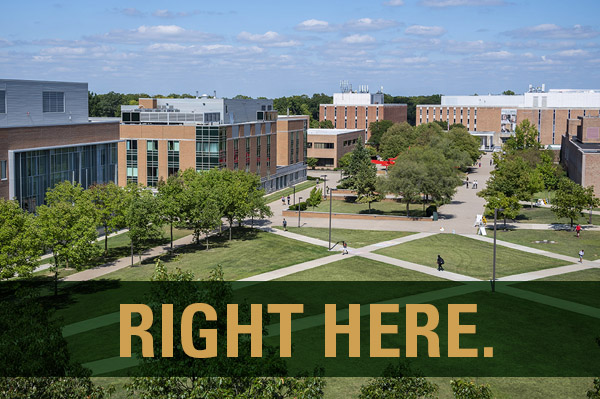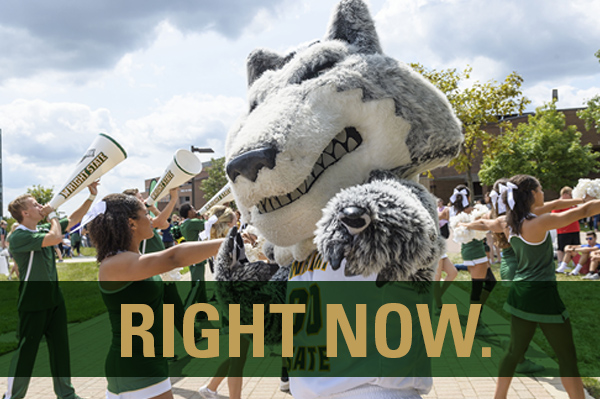 Campus Visit
You can explore our campus either in person or from home. Physically distanced in-person tours can be scheduled Monday through Friday at 10 a.m., noon, or 2 p.m. Or, explore Wright State by taking a virtual campus tour.
Academics
You can choose from 276 undergraduate and graduate majors. Our academic advisors will help you explore majors and plan a path to graduation. Explore some of the majors today and let's see what great things we can do together.
Affordable Education
We know an affordable education matters to you. It matters to us too. We offer one of the lowest tuition rates among Ohio's four-year universities. Nearly 70 percent of our students receive some type of financial aid. You can lock in the four-year costs of tuition, housing, and dining with the Wright Guarantee Tuition Program.
Find your future at Wright State University
Wright State serves more than 12,000 students at our Dayton and Lake campuses. These students made a smart choice by getting a world-class education at one of the lowest four-year tuition rates in Ohio. Want to know more? Fill out the form below.
Wright State values your privacy.
Get started today
Ready to begin? Take the next step and start your application today!
UPCOMING start dates:
Summer B Term—June 21, 2021
Fall Semester—August 23, 2021
More Information
Office of Undergraduate Admissions: 937-775-5700
The Graduate School: wsugrad@wright.edu
International Admissions: +1-937-775-5745
Transfer Students: 937-775-4830
Lake Campus Admissions 419-586-0300
Success Stories
Research award for Wright State biology student Tara-Yesomi Wenegieme shows lab prowess