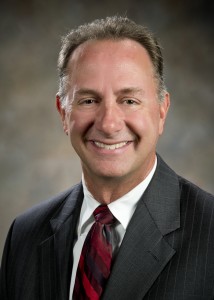 Welcome to the Wright State University Police Department's Website.
On behalf of the men and women of our agency, we are delighted you chose to view our updated website. I invite you to take a few minutes to explore the information that has been provided. We are proud and committed in providing the highest level of police services and promoting a safe and secure campus for our Raider community and guests.
Our department is devoted to the concept of community policing and works diligently in the pursuit of continual developing and enhancing partnerships with all campus entities and individuals for the purpose of improving the quality of life for the campus community. I believe that communication, cooperation and collaboration with our partners to reduce crime and enhance the services that the department provides is paramount in the pursuit of a safe campus environment.
Our departmental members work very hard to build strong trust with the Raider community. Our agency is a professional organization filled with well-trained men and women who care about their careers and the community they serve and selflessly accept the enormous responsibility entrusted to them as public servants. I continually challenge our staff to improve, grow and be accountable for our actions.
The Wright State University Police Department offers an array of resources and programs to compliment the law enforcement initiatives of the department. I encourage you to peruse this information contained on our website. Some of the initiatives and programs I would like to highlight include the A.L.I.C.E. (Alert, Lockdown, Inform, Counter, Evacuate) program and the Rape Aggression Defense for Women Only.
I have committed myself to continuous improvement, enhanced communication and operational transparency with all members of the Raider community. I have initiated a program called Coffee with the Chief and community safety forums to solicit feedback from the community. It is my philosophy that leadership is based on learning from the past, analyzing today's achievements, and preparing for tomorrows challenges. I strongly believe that every aspect of an organization's performance is a reflection of its leaders' thinking, behavior, and ability to communicate and execute the vision.
All of us at the police department and our community can work together to make Wright State University a safe place to live, work and learn.
David A. Finnie
Chief of Police