Welcome to the Wright State family!
We understand you will have many questions as you prepare for Wright State. We're here to help. We've compiled important resources to ensure a smooth transition into your college experience.
If you've already completed your virtual orientation session, be sure to check out the Post-Virtual Orientation Session Checklist for the next steps you need to complete before the first day of classes. 
Safety and Wellness at Wright State
The safety and wellness of Wright State students has alwasy been our top priority. Extra precautions are being taken during the COVID-19 pandemic to keep our students, faculty, employees, and visitors safe. We will continue to monitor the pandemic in partnership with Greene and Mercer County Public Health Departments and the State of Ohio and we will comply with guidelines and mandates as they evolve.
Academics: Fall course offerings will utilize a combination of in-person, flexible delivery, and remote/online classes. Whether students attend classes in-person or online, our goal is to provide all of our students with an engaging, high-quality education.
Residence Life and Housing: All of our residential housing communities will be open for Fall Semester (with reduced occupancy) for students who want to live in one of Wright State's residence halls or on-campus apartments. This includes Lake Campus.
Facility safety and security: High-touch points, including door handles, elevator buttons, and handrails will be frequently disinfected. We will provide guidance to ensure physical distancing. Occupancy limits will be in place for restrooms and elevators.
---
Important Dates and Deadlines
Here are just a few of the important dates and deadlines you should make note of for your first semester and beyond. Visit our academic calendar for a full list of upcoming dates and deadlines. 
Sunday, August 15, 2021
Fees due for registrations occurring on or before August 15
Monday, August 23, 2021
First day of Fall Semester 2021 classes
Friday, September 3, 2021
Last day to purchase or cancel student health insurance
Last day to drop/withdraw and receive 100% tuition refund
Monday, September 6, 2021
University closed; Labor Day holiday
Friday, September 17, 2021
Last day to drop course without a grade
Friday, October 22, 2021
Last day to drop course with a W grade
Thursday, November 11, 2021
University closed; Veterans Day holiday
Wednesday, November 24, 2021
No classes; university offices open
Thursday, November 25 to Friday, November 26, 2021
University closed; Thanksgiving Break
Saturday, December 4, 2021
Last day of Fall Semester classes
Monday, December 6, 2021
Final exams begin
Saturday, December 11, 2021
Commencement
Monday, January 10, 2022
First day of Spring Semester classes
Monday, January 17, 2022
University closed; MLK Day holiday
Monday, February 28 to Saturday, March 5, 2022
Spring Break
Saturday, April 23, 2022
Last day of Spring Semester classes
Monday, April 25, 2022
Final exams begin
Saturday, April 30, 2022
Commencement
---
Academics and Majors
Wright State University is composed of six academic colleges for your majors and University College in the Division of Student Success for exploratory and undecided students. Your college has many services and resources available to help you achieve your goals. Stay up to date on what happens in your college and read through this information for a sample of what you could experience.
---
Advising
Academic advising is one of the greatest tools you can use as a student. Professional academic advisors are trained to help you achieve your goals. They will work with you to explore majors, explain degree requirements, and help you formulate a plan for academic success. Contact your advisor early in the term to discuss your schedule for the following semester, especially if you require advisor approval prior to registering for classes.
Academic advising is a partnership between you and your advisor. You contribute to the success of this partnership by:
Checking your Wright State email regularly.
Taking the initiative to contact your advisor.
Planning ahead; during busy times of the year, your advisor's schedule will fill up quickly.
Keeping your documents organized and bringing important materials with you to your advising appointment.
Reviewing your degree audit (uAchieve) or program of study before your appointments.
Reviewing course options before appointments and bringing a list of potential courses to take in the semester.
Asking questions.
When to Meet with Your Academic Advisor
Academic advising is an ongoing process. Visit your advisor regularly to stay on track for graduation. You should contact your advisor any time you have questions or concerns.
Are you a first-year student? You must meet with an advisor before registering for classes for the next semester.
Are you on academic probation? You must meet with your advisor each semester to schedule classes for the next semester.
What is your major? You may be required to meet with an advisor each semester depending on your major. Discuss this with your advisor.
Contacting Your Academic Advisor
Once you know who your advisor is, contact them by phone or email to ask questions or set up an advising appointment. You can contact your advisor by phone or email to ask questions. Visit our website to schedule an advising appointment or if you are unsure of who your advisor is.
Placement Assessment
Placement assessment help determine which courses best fit your current skill level. This allows you to get the most from your education and assists you in progressing through your academic program as efficiently and successfully as possible. You should complete any placement assessments before orientation.
Your writing placement is determined through the highest of the following criteria: High school GPA, SAT/ACT tests, or your performance on the Wright State University writing placement assessment.

Your Advisor will use your SAT and ACT scores or transfer credit from another college to determine which math course you should take in your first semester. Submit any updated ACT or SAT scores or college transcripts showing course credit. You can see your current ACT or SAT scores on file in the Admissions Portal. The math courses you need will be determined based on your intended major. To have the opportunity to place into a higher-level math course, you can take the ALEKS Math Placement test.
Visit the testing website to schedule your free placement assessment, find more information on retest options, and learn more.
---
Course Registration
You should know how to complete the following tasks related to classes and registration. If you do not have your campus username, call Wright State's Computing and Telecommunications Services (CaTS) at 937-775-4827. If you have questions about course registration, please contact RaiderConnect at 937-775-4000 or visit their website.
Complete Required Acknowledgment
Sign in to WINGS Express.
Select the Student and Financial Aid tab.
Select the Registration and Records link.
Select the Required Acknowledgment link.
Select the Term from the drop-down list and click the Submit button.
Choose to Accept or Decline Student Health Insurance.
Agree to the terms and conditions for the Statement of Financial Responsibility.
Optional: Set up emergency text messaging.
Use the Class Search Tool
Sign in to WINGS Express.
Select the Student and Financial Aid tab.
Select the Registration and Records link.
Select the Look Up Classes link.
Select the Campus Site (Dayton or Lake).
Select the Term from the drop-down list and click the Submit button.
Use the Subject up and down arrows to scroll through all available subjects. Note: You MUST select at least one subject and can choose multiple subjects by using the Shift or Ctrl key. You can refine your search by entering information in the additional fields.
Select All Terms.
Click the Class Search button. Click on CRN number to check for prereq, corequisite, WL, etc., departmental signatures.
Course information will be listed. If you would like to register for the course, place a checkmark in the Select box of the desired course and click the Add to Worksheet button. Determining the CRNs (Course Reference Numbers) for the courses you would like to register for beforehand will greatly expedite the registration process. To select multiple subjects, click on the first subject then scroll to the next subject and click with pressing the Ctrl key. Once you click the Class Search button you will get an alphabetical listing of all the subjects selected.
Click the Class Search button at the bottom of the screen to search for additional courses.
Register for Classes
Sign in to WINGS Express.
Select the Student and Financial Aid tab.
Select the Registration and Records link.
Select the Term from the drop-down list and click the Submit button.
If you would like to view your registration time and any holds or restrictions you may have, select the Registration Status link.
Click the Add or Drop Classes link to begin registration.
If you know the CRN (Course Reference Number), you can enter it directly in the CRN field on the "Add Classes Worksheet."
Alternatively, you can click the Class Search button to look up classes.
Select the Subject, Campus Site, and Part of Term from the drop-down lists. You can refine your search by entering more detailed information. All listed prerequisites should be completed prior to enrollment. Contact your academic advisor if you are unsure whether you have met all requirements.
Click the Class Search button.
Place a checkmark in the Select box of the desired course and click the Add to Worksheet button or click the Submit Changes button if you're certain about your selection. Note: Co-requisite courses MUST be taken together. For example: lab, lecture, and recitation; writing-intensive course and its writing component.
If you need to change your schedule over the summer, contact your academic advisor. If you registered for fall classes and wish to drop one or more of your classes, you must log in to WINGS Express and complete the steps to drop the course(s). Consult the academic calendar for dropped course tuition refund dates. 
---
Living On or Off Campus
Living on Campus
Our Residence Life and Housing team works hard to create opportunities for you to make connections and have fun. Who knows? Your neighbors may become your new best friends.
Top reasons to live on campus
Convenient: Go ahead and hit that snooze button one more time—you can roll out of bed and stroll to class.
Options: From your number of roommates, to meals, to bringing your car, you get to call the shots!
Spacious: Don't cramp your style…or your living space. 
Community: Create a chosen family of close friends and forge relationships to last a lifetime.
Green: Save some precious time and green by not needing to commute, and enjoy our forested campus and wildlife.  Not to mention laundry and utilities are included!"
Inclusive: With students from across the globe and of all abilities and identities, you'll experience diversity of thought, culture, and expression.
Affordable: Choose to live in one of the most affordable university campus housing communities in the state.
Fair: You will not be locked into a contract beyond the academic year or if you are no longer a Wright State student.
Already applied for campus housing?
You will receive your housing assignment the last week of July via email and through the housing portal.
Commuting to Campus
Wright State is home to many students, including many that will commute to campus every day like you. We offer services designed to make your life easier as a commuter, including fun events, student organizations, and services that help you to meet other new students.
One of the best ways to make connections is to get involved. The Commuter Student Association hosts events just for commuters. You will be able to meet other students and enjoy campus life. 
We offer a commuter student handbook, events to help you connect with other commuters, and a commuter lounge in 029 Student Union with microwaves and space to relax and hang out.
---
Campus Dining
There are a variety of meal plans at several price options. If you live in Hamilton Hall, the Woods, or the Honors community, you are required to have a meal plan.
Campus Dining and the Wright1 Card
If you purchase a meal plan that includes WrightSwipes, you can access these through your Wright1 Card. Our dining locations are located in various locations across campus and provide options to fit any palate. 
Dining Dollars are also loaded to your Wright1 Card and used like a prepaid debit account at all on-campus dining locations. Dining Dollars are useful for purchasing snacks or drinks on campus.
Running low on Dining Dollars? Add more through your WINGS Express account and you will receive bonus Dining Dollars. The more you add, the more you receive.
---
Wright1 Card (Campus ID)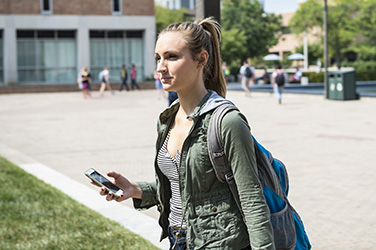 Your Wright1 Card is a library card, door access card, prepaid debit card (RaiderCash), dining plan card, and photo ID. You can also use your card to purchase textbooks and supplies in our campus bookstore or receive big discounts at local participating restaurants and other services.
RaiderCash
RaiderCash is loaded to your card and can be used anywhere the card is accepted, including most campus vending machines and laundry facilities. RaiderCash does not expire—the balance rolls over from semester to semester and year to year. Refunds are available upon request when you permanently separate from the university. RaiderCash can be added to your Wright1 Card through WINGS Express.
Adding RaiderCash to Your Wright1 Card
You can make RaiderCash deposits online through your WINGS Express account, at the Wright1 Card Center at 238 Student Union, the Dunbar Library circulation desk, or at multiple deposit stations on campus.
To purchase RaiderCash online:
Log in to WINGS Express.
Select the Student and Financial Aid tab.
Select the Wright1 Card and Meal Plan Services option.
Select RaiderCash Deposits to buy RaiderCash with credit card or electronic check.
RaiderCash is accepted at:
CaTS Home Base
Copy machines
Dunbar Library circulation desk
Dining facilities
Laundry facilities in housing
Student Union Box Office
Wright Copy
Campus bookstores
Vending machines
FA RaiderCash
If you want to use your financial aid refund to buy your textbooks at the Wright State Bookstore with your Wright1 Card, you must transfer your remaining financial aid funds to your FA RaiderCash account. You can deposit excess financial aid funds to your RaiderCash account starting August 1 (Fall Semester), December 1 (Spring Semester), and April 1 (Summer Semester) at RaiderConnect in 130 Student Union or online through WINGS Express. These funds roll over each semester. Any funds remaining at the end of Spring Semester are automatically refunded to you.
To transfer your financial aid refund to your FA RaiderCash online:
Log in to WINGS Express.
Select the Student and Financial Aid tab.
Select the Wright1 Card and Meal Plan Services option.
Select the Wright1 FA Deposit Using Financial Aid to deposit excess financial aid
---
Parking and Transportation
Student Parking
A parking permit is required to park in all campus parking lots. You can buy your parking permit and manage all aspects of your parking account through WINGS Express. Visit the Parking and Transportation website for a comprehensive list of parking rules and lot maps. 
To order your permit or manage your account:
Have ready your current license plate number and the make and year of your car.
Log in to WINGS Express.
Under the Student and Financial Aid tab, click on Parking Services.
You can order your permit, manage your vehicles, manage your contact information, print a temporary parking permit, and more. After you purchase your permit, it will take 7–10 days to process and mail it to you. Fall term permits will not be mailed out until August. If you do not receive your parking pass in time for classes or have any questions, contact Parking and Transportation at 937-775-4444 or email parking@wright.edu.
If you have a state-issued handicap permit in your name, you will still have to purchase a Wright State parking pass to legally park on campus.
Visitor Parking
Visitor parking is free. Visit the Lot 2 visitor booth near the Student Union 8 a.m. to 8 p.m. Monday through Thursday, and 8 a.m. to 3 p.m. Friday to get a visitor permit.
Visitors with disabilities must have a visitor permit in addition to their state plate or placard. Open parking is available for visitors in all non-residential campus lots from 4 p.m. Friday through Sunday.
For overnight visitors, you can get a parking pass at the visitor booth between 8 a.m. and 8 p.m. Monday through Thursday, and between 8 a.m. and 3 p.m. Friday, or by emailing parking@wright.edu. Visitor parking permits lasting longer than two consecutive days must be approved by Residence Life and Housing. Visitors are not permitted to park in residential parking lots.
Alternate Transportation Options
There are a variety of transportation options available to help students travel around campus and the Dayton region. These options include the Raider Ride and Paratransit campus shuttle, Greater Dayton Regional Transit Authority (RTA), and the Greene CATS public transit. 
---
Student Accounts, Financial Aid, and Billing
Computer Accounts
Your Wright State accounts are how you access your email, access WINGS to register for classes, take advantage of campus services, and more. You should have received your account credentials in your acceptance letter or you can find them in the Admissions Portal.
Financing Your Education
RaiderConnect is here to help! We assist you with financial aid, student accounts/billing, and registration services. You can contact the office via phone at 937-775-4000, email at raiderconnect@wright.edu, or in person at 130 Student Union. You never need an appointment to talk with an enrollment services advisor to get help navigating the financial aid and billing processes.
Paying for College
There are three basic steps you will need to complete.
Submit the Free Application for Federal Student Aid (FAFSA), complete all financial aid requirements, and accept your financial aid offers.
If you haven't already done so, submit your FAFSA to be considered for grants, loans, work-study, and scholarships. After submitting your FAFSA, be sure to check WINGS Express to ensure you complete all financial aid requirements and accept all requested financial aid prior to the fee payment deadline each semester. And remember, you will need to complete a new FAFSA starting in October each academic year.
Explore Payment Options
Payment Plans: Looking for an affordable way to pay for your educational costs? You can spread out the cost of your education by using an installment payment plan.
College Savings Plans: Have a college savings plan, like a College Advantage or other 529 plan? We accept payment from those savings plans. Work with the provider of your plan to make payment arrangements 30 days prior to payment deadlines.
Additional Loan Options: You and your family members have loan options to help bridge the gap between your financial aid award notice and balance due.
A $50 late fee is assessed each month that your student account goes unpaid, or when payment plan installments are unpaid or late. If your account is unpaid, a hold will be placed on your account and you will not be able to register for classes until the balance is paid.
Pay Your Bill
The best way to pay your student account is online through WINGS Express.
Log in to WINGS Express.
Select the Student and Financial Aid link.
Select the Student Fees link.
Select Student Account Options and click "Make Payment."
Online payment options:
E-check—A debit entry is processed from your checking or savings account.
Debit card—Funds are deducted from your checking or savings account provided the transaction limit set by your bank is high enough to accommodate the payment. Check with your financial institution regarding your daily debit limit and if debit cards can be used in online transactions.
Credit card—VISA, MasterCard, Discover, and American Express are accepted online for tuition payments. A 2.85 percent convenience fee is assessed on all credit card payments.
Required Acknowledgments
Every semester, you will be asked to approve or decline several services offered to all students. Review the options below so you are prepared to decide on each of these options during registration.
How to Give a Family Member or Other Third Party Permission to Access your Accounts
The Family Educational Rights and Privacy Act (FERPA) prevents third parties (parent, spouse, employer, etc.) from having access to your student record without your consent. If, however, you would like to grant consent to your parent, spouse, employer, or other third parties, follow the instructions found on the Student Proxy Access webpage.
---
Computer Accounts
Wright State Computer Accounts
Your Campus Username (also known as your W username, e.g., w000abc) is necessary to access WINGS, log into lab computers, and access other university computing resources.
Your Office 365 email address consists of your last name followed by a period and a number (e.g., lastname.123@wright.edu). Email is the official communication at Wright State and how you will receive important notices from the university.
Visit our Accounts and Passwords page to learn more about your campus accounts, what they are used for, and how to change your password. 
Network Platforms
WINGS, the campus portal found at wings.wright.edu, is your one-stop online portal to access several campus systems, services, and information.
Sign in with your Campus Username (e.g., w000abc) and password.
Access your email, WINGS Express, Pilot, the password change system, and other resources.
Find campus news and information.
WINGS Express, found through WINGS or directly by going to wingsexpress.wright.edu, is your personal, self-service site you'll use to access important university services.
Sign in with your Campus Username and password to WINGS, and click on the WINGS Express icon.
Access your class schedule, class registration, final grades, financial information, student employee timecards, and more.
Pilot is the academic portal to access course information, assignments, check your grades, and more.
Sign in with your Campus Username (e.g., w000abc) or through the Pilot icon on the WINGS campus portal.
Review the available courses. If your faculty member uses Pilot for their course, the course materials, syllabus, and other important information will be available for your use.
Turn in assignments, complete activities, and check your assignment and final grades through Pilot.
Office 365 is the university email and calendar service.
Sign in through the email icon in the WINGS campus portal.
Check your Wright State email.
Find your university calendar. Other students, faculty, and staff can invite you to meetings with this calendar.
Access your 50 GB of online storage with the OneDrive for Business service.
Wright State Mobile App
Access your Wright State email, check your grades and schedule, find contact info, and more on the Wright State Mobile app (powered by Ellucian Go) found on the App Store or Google Play store. Also, be sure to check out other apps that will be useful during your Wright State journey.
Technology Services and Assistance
Computing and Telecommunications Services (CaTS) offers many technology services and can help you work through many common and complex connectivity, software, and hardware issues.
Free Software and Online Services
You have free access to the Office 365 ProPlus program and Microsoft Office software, including Word, Excel, PowerPoint, Outlook, and OneNote. You can install software on up to five personally-owned computers, tablets, and mobile devices.
Additional software is available to you through the online software store OnTheHub.  CaTS also offers free virus scanning and security software to help you maintain the health of your computer and keep network resources running efficiently. 
Software and Hardware Discounts
Software licensing can get you significant savings on software from companies like Apple, Microsoft, and Adobe. 
Considering buying a new computer? You can get hardware discounts from companies like Apple, Dell, and others.
---
Life on Campus
Wright State students know that being involved on campus enhances their college experience. You meet new friends and learn important skills while having a lot of fun!
Take advantage of all that Wright State has to offer. College is the time to learn about new things or to step outside of your comfort zone. Whether you try a new sport, attend a play, or learn about a different culture, there are so many ways you can have fun and expand your knowledge outside of the classroom.
Campus Events
There is always something going on around campus and most campus events are FREE for students. The best place to learn about upcoming events is in the university calendar, but you can also learn about events through posters around campus, your Wright State email, the student news site, or your WINGS campus portal announcement page.
The Student Involvement and Leadership office has all of the information about the student organizations and what is happening on campus. The office is located at 019 Student Union on the lower level by WWSU 106.9. Contact us at 937-775-5570, or follow us on Facebook.com/WSUSIL and Twitter @WSU_SIL.
Student Organizations
Student organizations are a great way to meet people who share your interests, develop leadership skills, and make an impact on the university and community, all while having fun. We have more than 180 student organizations to choose from.
Explore our current student organizations at wright.edu/engage.
Type in your Campus Username (e.g., w000abc) and password.
Browse the organizations and read the organization profiles.
You can communicate with organization members to see if theirs is the right fit for you.
Many events happen at the beginning of the year to introduce you to the organizations.
Campus Recreation
Whether you enjoy working out in a state-of-the-art fitness center or prefer backpacking in the wilderness, Campus Recreation has something for you.
Culture and Identity Centers
Diversity makes our community stronger and more vibrant. Get involved in one or more of these centers to meet others like you, learn about the various cultures, and experience events and activities that promote understanding among cultural/identity groups and individuals.
Leadership Development
College is a perfect time to explore new things and challenge yourself by participating in an on-campus leadership development opportunity. You will gain valuable experience that will help you begin your career and make a difference on campus and in the lives of other students.
Dean's Student Advisory Boards: Contact your college dean's office for more information.
ROTC Programs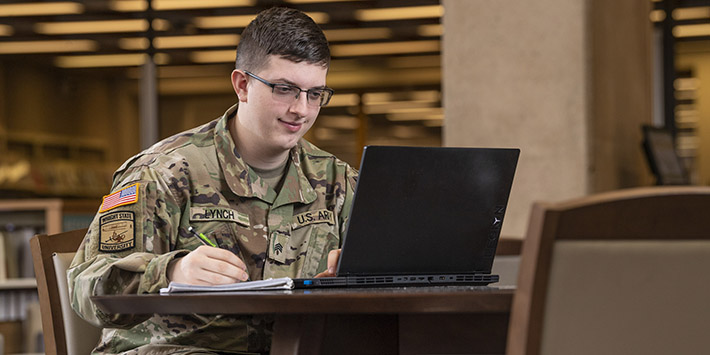 Wright State has both Air Force and Army Reserve Officers' Training Corps (ROTC) programs. These provide the leadership training, skills, and unique opportunities to help you prepare for a role as a military officer.
On-Campus Employment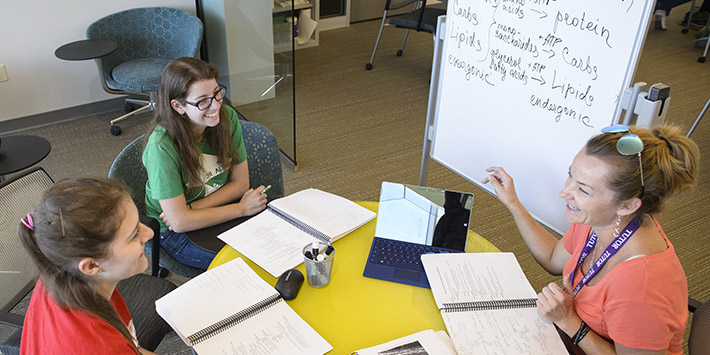 Whether through a federal Work-Study program or through regular student employment, working on campus is a great way to meet mentors, learn valuable skills, and earn money to help pay for your expenses. On-campus, part-time job opportunities are available to eligible students through On-Campus Student Employment, administered by Wright State Career Services. New job postings are added throughout the year. Although special qualifications may occasionally be indicated, on-campus student employment typically does not require a specific major. Student employment positions generally accommodate a student's class schedule. 
Classroom Involvement
Going to class regularly will not only help you learn the course material and increase your chances of earning a good grade, but it also opens the door to opportunities outside of class. Your classmates will become your study partners, your best friends, and your biggest allies.
Your professors are great resources for finding opportunities to gain real-world experience in your field. They help you get research experience, find internships, and explore co-op experiences that will help you after graduation.
---
Campus Resources
---
Policies and Procedures