The Theatre Dance and Motion Pictures department site was one of the first sites migrited to our content management system in 2012. With all other department sites now living on their respective college subdomains it was time to move Theatre Dance and Motion Pictures to its rightful home while also providing a much needed refresh.
Homepage Before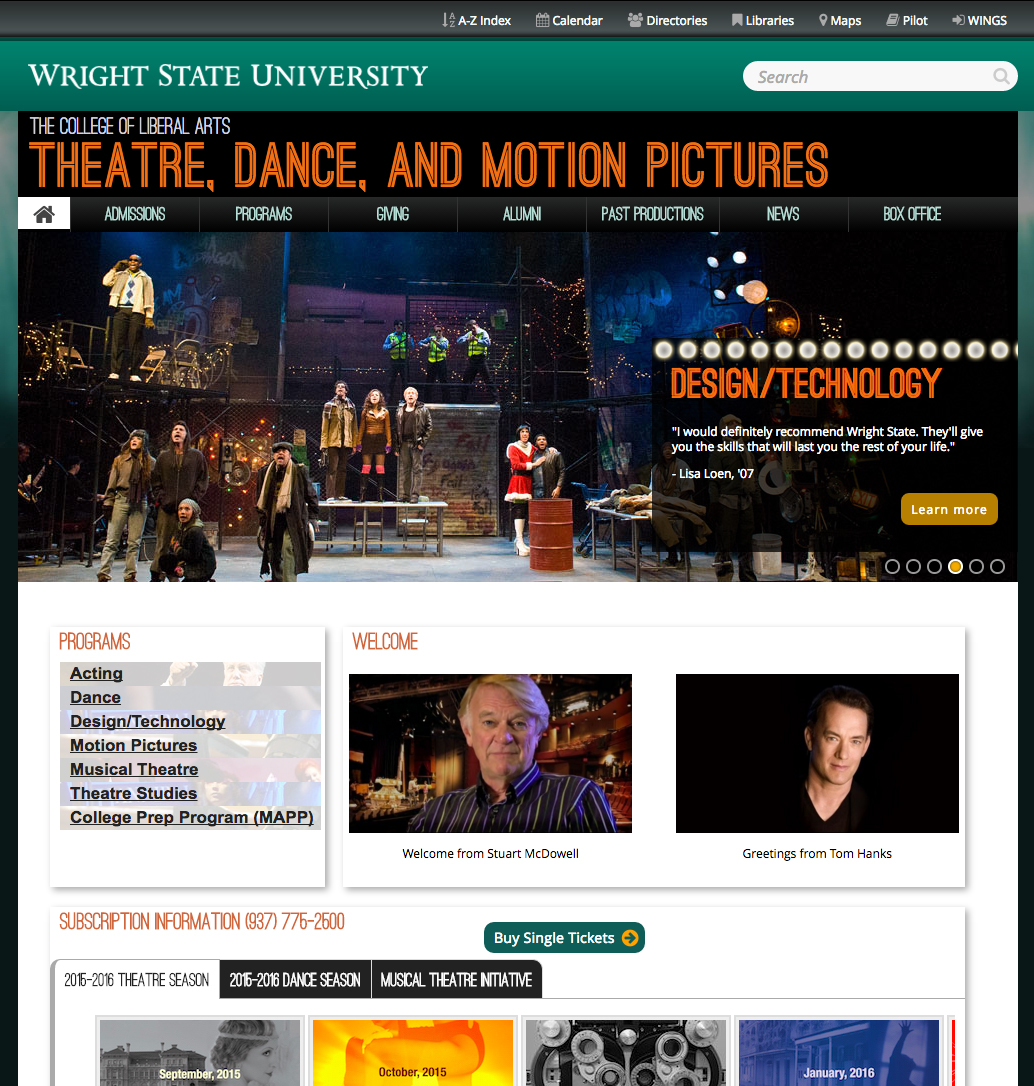 Homepage After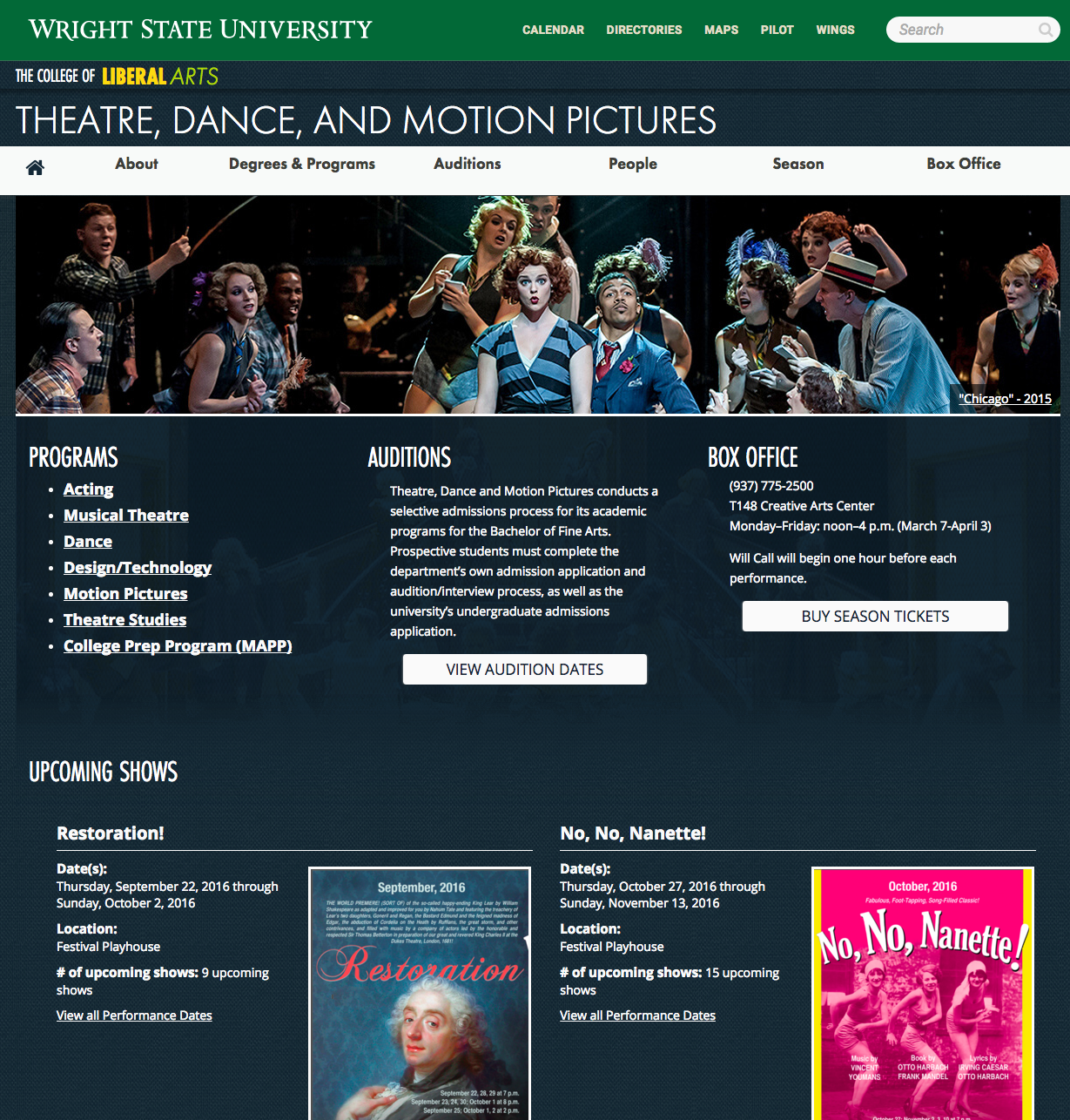 Goals
Improve user experience for customers
Reorganize content to be inline with current brand standards
Improve organization of performances
Increase visual appeal
Refine mobile experience
Plan
The Theatre, Dance and Motion Pictures website was one of the first sites built in our Drupal platform in 2011. Since that time our brand, mobile, programmatic and esthetic standards have evolved greatly. This site was originally built on www.wright.edu and not its respective college specific domain (liberal-arts.wright.edu) which is now the standard for all academic departments across the university. A large portion of our planning also revolved around minimizing the effort and complexity for users with the college to be able to edit the site, especially the performances section which in its original state could be quite complicated. There was a lot of interest in making the pages more visually appealing with large photography.
Results
The new Theatre, Dance and Motion Pictures website was built with collaboration between the academic department and the Office of Marketing on the college domain. The new site features a streamlined in brand appearance and refined navigation. Many issues the previous site had while being viewed on mobile have been addressed. Large photography was added throughout the site, with special attention paid to the academic programs and performance sections of the site. A new content type was built that allows for more granular control of the presentation of the details of each performance. Performances now include fielded data for show times, ticket availability, location, promotional materials, and an image gallery. The new performances content type was built to be reusable for the Robert and Elaine Stein Galleries section of the College of Liberal Arts which has similar needs and a current lack of refinement.